Your Database in the Cloud
SQL Server Hosting
Manage your MSSQL, MySQL and MariaDB databases

Benefit from high performance and speed

Linux and Windows solutions
See the possibilities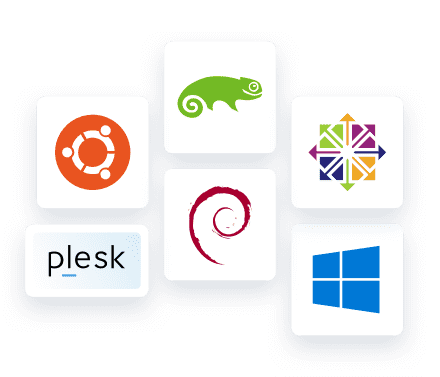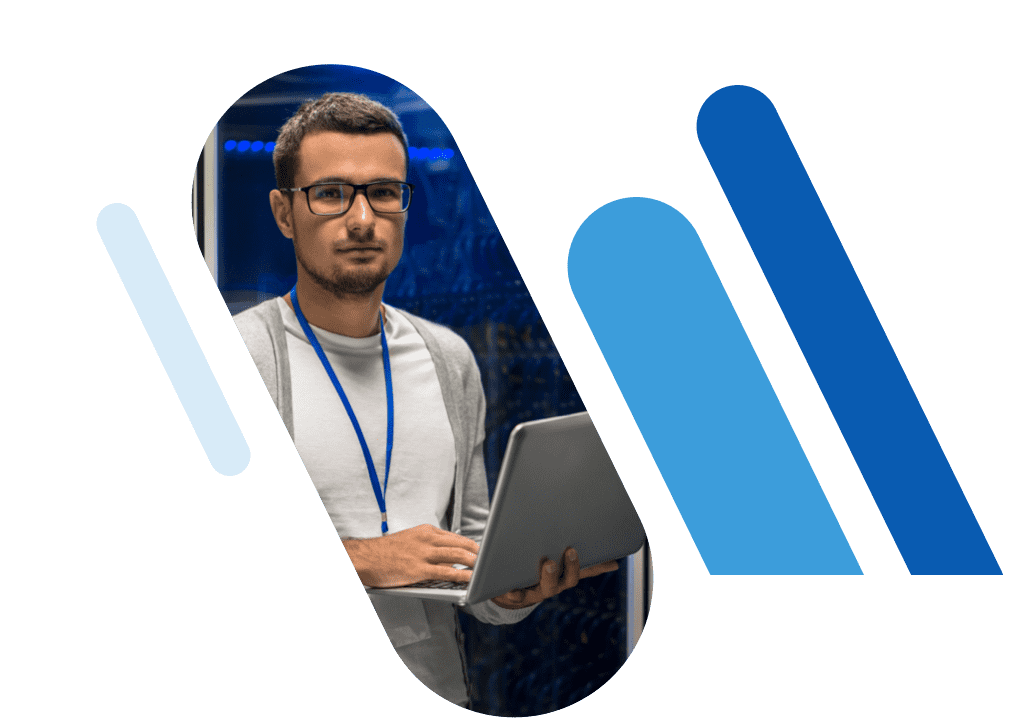 Simply use your favorite type of database
Enjoy maximum security and peace of mind
MSSQL
MSSQL - created and developed by Microsoft - is compatible with both virtual and cloud servers.
Users benefit from maximum scalability and security, as well as integrated reporting capabilities. Additionally, it is easy to use and offers a host of diverse features.
MySQL
MySQL is compatible with any type of server, whether it's cloud, virtual or dedicated. This database type is one of the most popular relational database management systems in the world. The easy to use solution offers high performance, excellent security and improved speed.
MariaDB
MariaDB is a high performance database management system that is compatible with both cloud and virtual servers. The original developers of MySQL made this open source solution.
It offers enterprise security, high scalability and maximum speed. Users can benefit from a range of features and the flexibility to develop web applications.
Database management systems at a glance
The following table shows which kind of database you can use in combination with our products. Choose the type of database that best suits you and your business or organization.
Potential SQL use cases
The advantages of relational database management systems (RDBMS)
IONOS offers comprehensive and cheap database hosting, fully adapted to suit all your needs. Customers benefit from high performance and can choose between the Express, the Web or the Standard Edition – each of which offers a different range of features and properties for different sizes and types of businesses. With IONOS database hosting services, increased speed is provided, allowing for quick access to data and providing maximum security for all your sensitive information. The database hosting services are designed to suit everyone from personal websites to company databases and even databases for developers.
Database for companies and businesses
By outsourcing your company's servers, businesses will achieve greater scalability, high performance and a less vulnerable database, thanks to the increased security of SQL server hosting. Additionally, businesses can obtain valuable information with real-time data analysis with which you can distribute the reports collected on any device.
Database for e-commerce
The IONOS SQL hosting provides the security you need for your databases. For online store owners, we recognize the importance of safekeeping your customers' private information. With this in mind, when using SQL server hosting, the database containing all the information relating to your customers and transactions is encrypted, providing all the necessary protection without affecting performance.
Database for developers
Developers can enjoy quick app development and easy maintenance with SQL hosting. You can choose the platforms that best suit your needs and whichever programming language you are most comfortable with. SQL database hosting offers a number of different tools to help developers program, compile, configure and analyze development processes.
Various options
The IONOS SQL database hosting provides various options for you to choose from: whether it's MySQL hosting, MariaDB or MSSQL hosting, there's something for all types of operating systems. Depending on the database hosting package you choose, customers can select the number of databases they require.
Your personal consultant
At IONOS, you have a dedicated contact person for personalized advice, tips to boost your online success, and technical support. Reach them via phone, chat and email, all at no cost to you as an IONOS customer.
Learn more
Structured Query Language (SQL) - FAQ
Frequently asked questions
SQL (Structured Query Language) is the standardized language for communication with databases. A database is an organized collection of digital information, or data, which can be easily accessed and edited by a computer. Databases usually store large quantities of information that are otherwise difficult to manage. SQL server hosting allows you to manage your RDMS (Relational Database Management System) by means of SQL.
SQL is known for being simple to use and allows you to retrieve data from databases, edit existing data, create new data, execute queries and delete data. Most data such as blog posts or photo galleries, is stored in a table or spreadsheet format; SQL eases the process of handling this data. In order to perform an action on a database, simple SQL statements are required: common commands include "Select", "Insert", "Delete", "Update" and "Create". There are a number of databases that are supported by SQL, including MySQL, MSSQL and MariaDB – each designed to suit different requirements and needs.
These days, with the management of databases becoming more and more complex, SQL database management systems are key to the effective storage and handling of a company or business' important data. For larger companies that require quick and easy recording, editing, updating and deleting of data, a database management system is one of the most effective methods of achieving this. In order to access a database management system, Structured Query Language (SQL) is required for smooth communication. Many medium to large businesses opt for SQL server hosting in order to ease this communication process.
By combining both a database management system and SQL hosting, customers can benefit from increased speed, high-performance and maximum security. Databases such as MySQL, MSSQL and MariaDB are some of the most popular options – each of which offers different features to suit the various requirements a business might have.
MySQL, MariaDB and MSSQL are three of the most popular relational database management systems (RDBMS). An RDBMS enables users to manage a relational database, the majority of which use Structured Query Language (SQL) to communicate with databases. They each offer different features for different operating systems.
MySQL hosting, developed by Oracle, is one of the most popular open source options available. It is suitable for both small and large operations and is very easy to use. The cloud MySQL hosting is compatible with Linux. Additionally, it supports a number of programming languages such as JavaScript, Python, Ruby, Delphi and C++. It is compatible with both cloud and virtual servers.
Unlike the free MySQL database, MSSQL hosting, also known as Microsoft SQL, is a database system that is not open source, but rather sold by Microsoft. It is compatible with Windows and, similarly to MySQL, MSSQL hosting can also be used with both cloud and virtual servers. Aside from the open source aspect, both systems provide a very similar service.
MariaDB hosting was developed by the original creators of MySQL – a benefit of which is the fact that you can switch between the two database systems without any major trouble. Similar to its big brother, it is also open source and is compatible with both cloud and virtual servers. MariaDB hosting supports similar programming languages to MySQL.
Couldn't find what you're looking for?
We may still have the ideal solution for you
Live Chat
Chat with one of our IONOS experts.