Try your online shop risk-free for 30 days
Professional and secure online shop, plus hosting

Free domain and email included

User-friendly design and all the features you need
View packages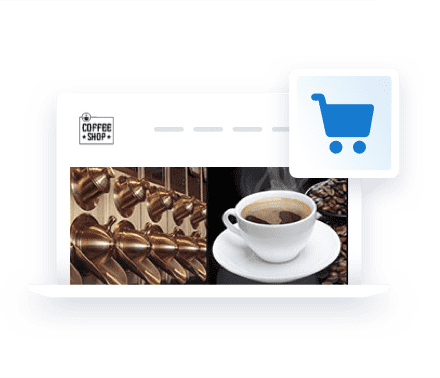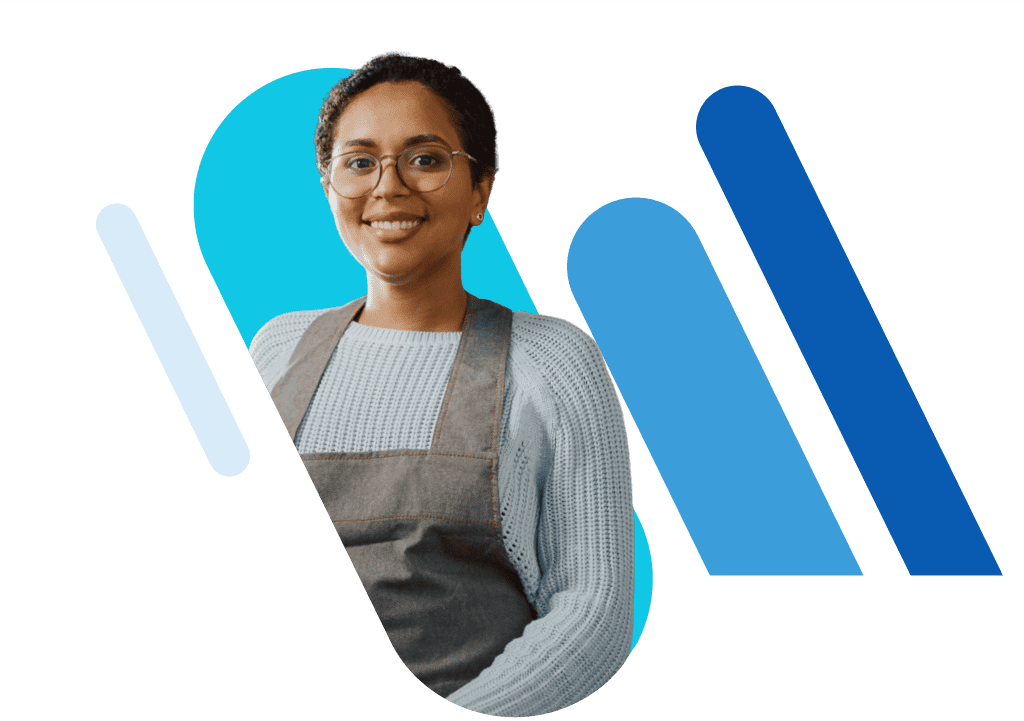 Why choose IONOS over a free eCommerce website?
Online commerce is big business, and there are plenty of services that let you create a free online store. What's not included in "free" products is hosting, a domain and professional email.
Free online shops might be fine for developers who know which apps to install and how to minimise the additional costs that can arise. However, if you've got limited tech know-how, you could end up paying much more than you thought.
For a small monthly fee, the eCommerce Website Builder from IONOS offers you a professional store with all the tools you need to get online fast. In addition to secure hosting and your own free domain for one year, you'll receive extensive options to customise the design and functionality of your shop.
You'll also get additional features like multiple payment methods and a shipping wizard, leaving you with a high-quality online shop that's sure to satisfy your customers. And best of all, you can try it out for free for one month.
Integration with the most popular marketplaces
The IONOS eCommerce packages equip you for the latest online shopping trends and habits, helping you reach your target audience. At the same time, one thing hasn't changed, and that's how vital it is to have a presence on the most popular online marketplaces.
Our platform syncs and integrates your online shop with Amazon and eBay, as well as price comparison portals such as Google Shopping.
Your online store will also meet the growing demand for social commerce thanks to smooth integration with a Facebook Store and Instagram Shopping. Facebook Messenger integration means you can also start chatting directly with your customers on your website.
What you don't get with free online shop builders
Hosting
Web hosting for your online store
Basic packages for creating a free online store don't tend to include web hosting. This means you have to take care of hosting separately.
Plus, they often don't include SSL certificates to ensure that your shop is secure. IONOS includes both of these as standard.
Design templates
High quality design templates
Free online shop creators often lack free high quality design templates, which they then charge a significant amount for.
With IONOS, you get expertly designed templates with extensive customisation options, tailored to your business. For example, drag and drop sections, video and image widgets, and much more.
Domain and mailboxes
Free domain for 1 year and email matching your URL
Using free eCommerce websites in NZ usually means not having your own domain. It's different with IONOS. Your domain is free for the first year of your MyWebsite eCommerce contract and you can choose from the following free domain extensions: .us, .ca, .com, .net, .org, .info, .me, .biz, .online.
When you build an online shop, customer communication is critical, so having email matching your domain is just another perk that comes for free with IONOS – and it's something that can cost a fortune with free providers.
24/7 Support
Free personal consultant
The customer support on offer from free online shop providers leaves a lot to be desired.
With IONOS you can access free support 24/7 via phone or chat and on top, you can have your very own free personal consultant, who's able to give you individual advice and guidance.
Choose your online store plan
And launch your online store — now risk-free with our 30-day money-back guarantee!
Your personal consultant
At IONOS, you have a dedicated contact person for personalized advice, tips to boost your online success, and technical support. Reach them via phone, chat and email, all at no cost to you as an IONOS customer.
Learn more
Free eCommerce website
FAQ – Frequently asked questions.
Yes, you can upgrade it at any time, either in the area where you manage your contract, or directly within the product.
No, creating a professional online store with extensive features with IONOS involves a small monthly fee. Providers offering free eCommerce websites often don't meet the high expectations of customers. IONOS, on the other hand, gives you powerful tools to create a superior online store that will satisfy your target audience's requirements.
You benefit from attractive and customisable design templates, comprehensive functionality and many extra features. This is in addition to secure web hosting and a lifetime domain, which will strengthen your store's credibility. With IONOS MyWebsite, you can completely customise the design and features of your online shop without any programming knowledge. The numerous additional features are included in the monthly price.
Free online store builders are suited mainly to developers who know how to the specific technology provided. Since it doesn't require a budget to get started, these free services are suitable for developers starting a personal project or a smaller professional project, such as:
Private or self-employed individuals
Startups
Small businesses
On the other hand, the IONOS MyWebsite eCommerce packages are suitable for small to medium projects that require the highest standard of quality and curated functionality. They can be used by people with no developing experience, as it is easy and intuitive, but also by developers who want to create projects that are later managed by non-techy customers. You don't need any programming or design skills to set up your online store, just like with a free online shop service. Thanks to the modular functionality, it's really straightforward to set up and design your eCommerce site; simply select the elements you need and customise them.
Since the MyWebsite eCommerce platform comes available in a range of packages, which differ in capacity and functions, it's accessible to a wide range of users:
Private or self-employed individuals
Startups
Small and medium-sized enterprises (SMEs)
The cheapest package allows for a shop with up to 500 products. But you never know when you'll need to expand once your business starts to grow, so IONOS allows you to upgrade at any time. If you need to start small because you only have a few products, we have great solutions for you, such as the Social Buy Button.
Didn't find what you were looking for?
We may have the ideal solution for you.
Live Chat
Chat with one of our IONOS experts.