Install SSL Certificate in Plesk
In this article you will learn how to secure a Plesk-managed website with an SSL certificate.
To set up an SSL certificate in Plesk, you need to add the SSL certificate to the domain and connect the website to your certificate.
Click on Domains in the navigation bar on the left.

Click on the desired domain.
Click on SSL/TLS Certificates.
The SSL/TLS Certificate for [domain name] page is displayed.
At the bottom of the page click on

Manage

, where Download or Remove existing Certificates is written.
Click on

Add SSL/TLS Certificate
The Add SSL/TLS Certificate page is displayed.
Give the certificate a name.
Go to the

Upload Certificate Files

section and select the files for the Private Key, Certificate and CA Certificate (in this case the Intermediate Certificate) from your computer.
Click on

Upload Certificate

.
Click on

Hosting Settings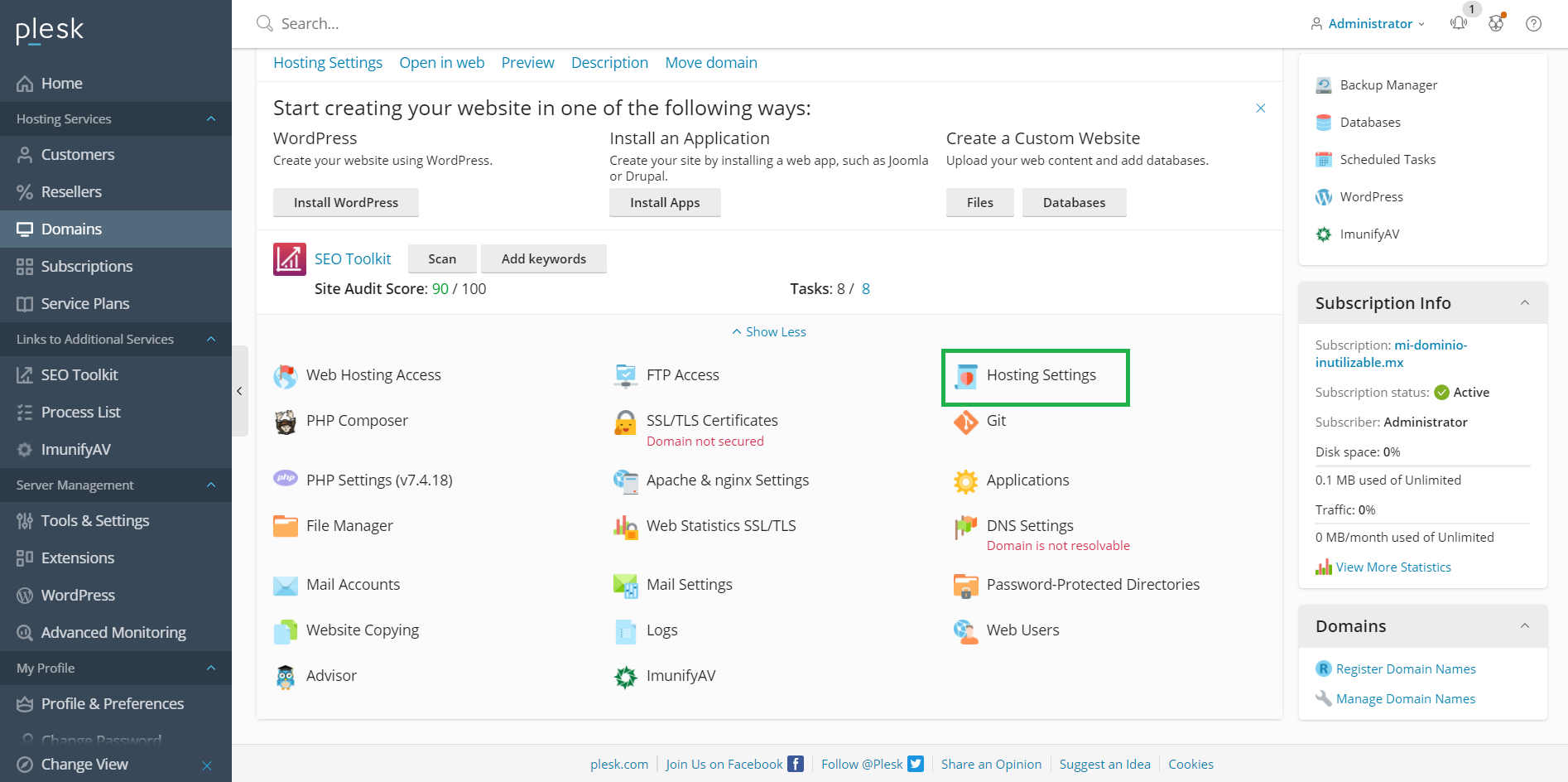 Go to the Security section and make the following adjustments:

Activate SSL/TLS support.
Activate the option Permanent SEO-safe 301 redirect from HTTP to HTTPS.

In the Certificate area, select your SSL certificate.
Your website is now accessible at https://yourdomain.tld.
---