US-based Dedicated Servers
Dedicated Server USA
100% dedicated hardware

Extended security

24/7 Support
See servers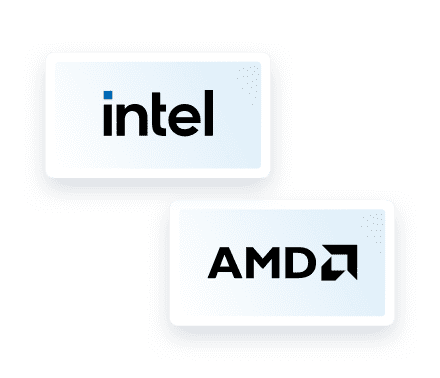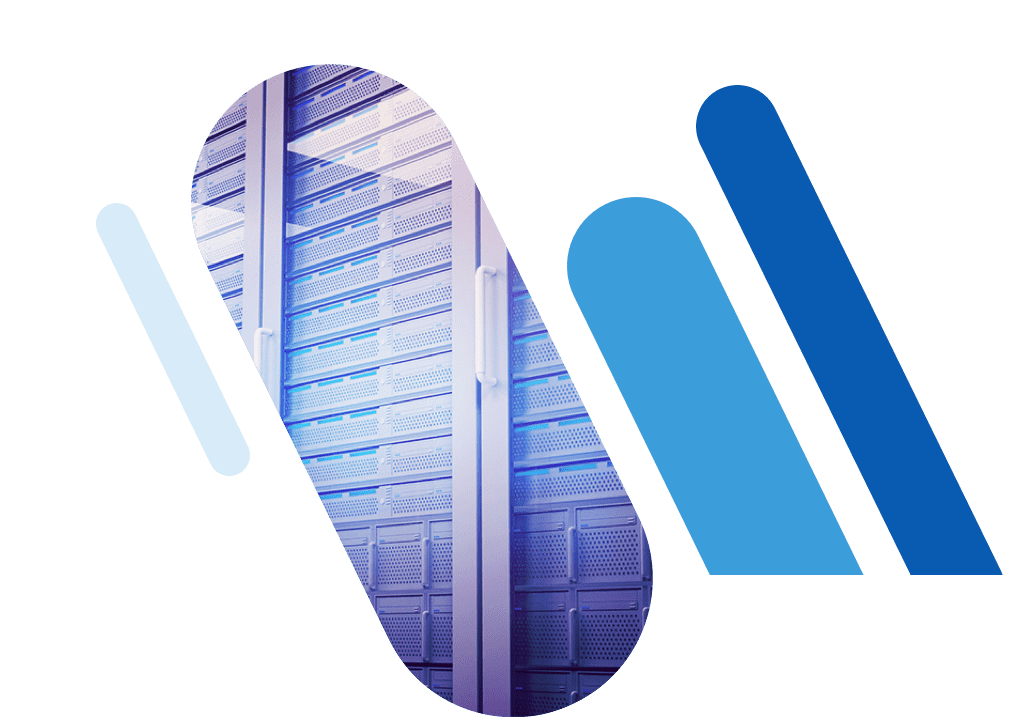 Your options
IONOS offers budget friendly US-based servers with 24/7 support.
AMD servers
Need multiple cores? Our modern AMD servers have powerful Ryzen Pro and Epyc processors, perfect for CPU-hungry applications.
Intel® servers
Get access to scalable Intel servers that can grow with your business. Take a look at IONOS' durable Intel® Xeon® models.
Storage servers
Enjoy up to 48 TB of high capacity HDD or blazing fast SSD storage with separate storage devices for OS, along with data and full root access.
Free setup and no minimum term
IONOS values flexibility when it comes to its services. You're never tied into a contract with a minimum term. Plus, your US-based server will be set up by experienced professionals from IONOS free of charge.
Reliable and secure
US data centers
IONOS's data centers across the globe are ISO 27001 certified, meaning they meet all the highest safety and security standards. Your data will be stored here in the US, guaranteeing you have low latency.
24/7 support
Whenever, wherever, whatever the issue, you can count on 24/7 support. Our dedicated experts will fix any issues, helping to minimize downtime and keep your business running seamlessly.
DDoS protection
IONOS' advanced firewall is capable of intercepting DDoS attacks before they can reach your server. You can always rest assured that your server is safe.
100% dedicated hardware
You have complete control over your server. Choose from different CPU, RAM, and storage options. Plus, this hardware is 100% dedicated to you.
API & cloud integration
Benefit from API control on all dedicated servers. Build customized infrastructure, by sharing access loads and connecting your dedicated servers to virtual machines.
Extended security
In addition to our central firewall, the latest SIEM and IDS/IPS technologies are always protecting your servers. With backup creation available at any time, you never have to worry about losing data.
Your personal consultant
At IONOS, you have a dedicated contact person for personalized advice, tips to boost your online success, and technical support. Reach them via phone, chat and email, all at no cost to you as an IONOS customer.
Learn more
US Dedicated Servers
FAQ – Frequently asked questions
A dedicated server is one that is hosted and managed by a service provider for one individual, organization, or application. This means that you are not sharing the server with anyone else. Plus, the maintenance and operation of the server isn't your responsibility.
Dedicated servers are a great option for anyone who wants scalability for increasing traffic in the future. If your site is outgrowing the capabilities offered by a shared hosting service and you don't have the time or staffing capacity to configure a Virtual Private Server (VPS), then IONOS' US dedicated server hosting is for you.
Having a dedicated server keeps loading time and latency down, which factors into your site's usability and search engine ranking. Dedicated servers also enable you to enhance your site's security and gives you complete control over all aspects of the server to meet your needs.
You can access the overview of your hosting plan by choosing a subscription. From there, you can choose the country or even the metropolitan area in which your dedicated server is hosted. Both of our AMD and Intel servers offer the option for you to select their locations when you are putting together your order.
If you would like to choose the storage server option, this cannot be done online. You will need to call us at: 1-484-254-5555
The main difference between a cloud and dedicated server is the virtualization of the hardware. Dedicated servers have physical CPU, SSD or HDD storage, and isolated RAM. This gives you a guaranteed level of performance at all times and a higher level of security compared to cloud-based servers. Having a managed dedicated server enables you to exercise greater control over your server, tweaking things to fit the specific needs of your website.
Cloud hosting combines the capabilities of multiple machines and spreads data across them. They also enable small businesses to use pre-defined solutions which offer the option of scalability on demand to meet spikes in traffic.
Couldn't find what you were looking for?
Check out these other great solutions.