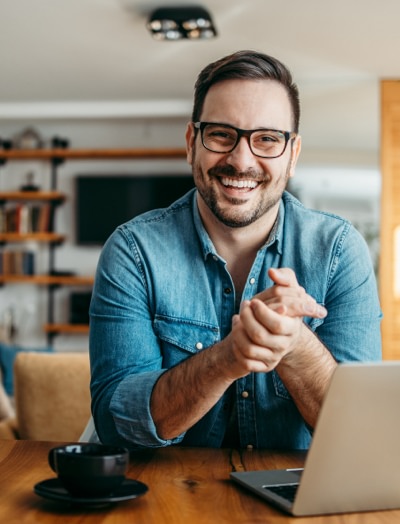 Website transfer made easy with MyWebsite
Transfer your website to the IONOS website builder in just a few clicks.
Step-by-step tutorial
Move your site to the IONOS website builder
Beginner-friendly
With drag-and-drop functionality and a range of industry-specific templates, even beginners with no coding experience can create a stunning website.
Professional design
Whether you're new to building websites or a little more advanced, creating a professional design is easy. Polish off your content with over 17,000+ royalty-free images and your choice of templates.
Search engine optimization
Websites created with the
IONOS website builder
work with Google and other search engines out of the box, making your website easier to find.
Website Design Service: We build your ideal site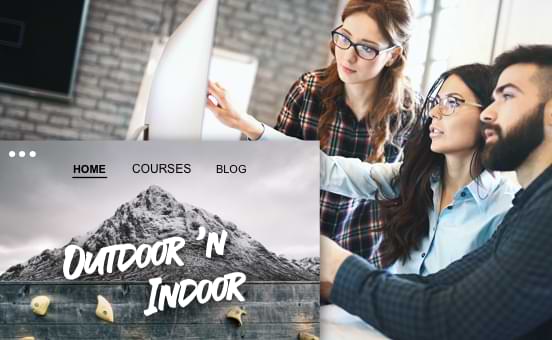 Leave it to the experts
Need extra support when designing your own website? Get in touch with the IONOS
MyWebsite Design Service
. Our experts will build your dream site, help out with content and take care of updates and maintenance for you.
Learn more
Transfer your website — a step-by-step tutorial
Once you purchase MyWebsite Creator, you can transfer a website from one host to another easily.
Create a website

Import content

Manage images

Import blog content

Supplement content

First things first, you'll need to purchase the Creator package from IONOS.




Once that's done, log in to your account, select your specific package and click on Create Website. You can now choose your preferred template.




After clicking on Start with this design, the website builder will launch into view.

Now, select the sub-item Content in the website builder. Click on Import Content to import your existing content from another domain. The wizard recognizes images and data such as addresses, telephone numbers, and opening times.




To migrate your content, simply enter the URL of the old website in the next step. The wizard will now recognize all the content elements on the original website. You just need to confirm your selection or restart the import if not all objects have been found.




You can also import photos from your Facebook page by simply entering your profile URL.

In the Content menu you will see an option to Manage Images. You will find all of the images and graphics that were imported from your previous website in the section From old website.




Now you can incorporate the individual images into the new design. The website builder also allows you to design appealing picture galleries too.

You can also import an existing blog to your new website. To do this, switch to the Blog menu in the website builder and select Import Posts, then enter the RSS feed of your old blog. This will be a URL with an XML file (i.e., with the extension: .xml).




Once the import is complete, you can find all your posts under Manage Posts. Either choose selected posts to share on your new website or publish all articles at once by clicking on the corresponding button.

Once you've transferred your old website, and you now host with IONOS, you can edit, modify, and add new content.




Because all the content elements from your old website are now fully integrated, you can easily edit these images or files to customize them further. Just choose the ones you want and add them to your website.
Couldn't find what you're looking for?
Check out these other great options.