Setting Up Microsoft Exchange® 2019
For Microsoft Exchange 2019 as an Additional Feature or as a Standalone Contract
This article explains how to set up your Microsoft Exchange 2019 email address for the first time in your IONOS account.
Please Note
Already-created email addresses cannot be used with Microsoft Exchange 2019. However, if you would like to reuse your email address with your new Exchange 2019 account, you can simply rename your email address.
For example, if you currently have the address info@example.com, you can rename this address to info2@example.com. Then, the original email address info@example.com will be free to be used as your Exchange address.
Requirement
You can only select a domain name for your Microsoft Exchange 2019 address that is already assigned to your IONOS account. If you need to transfer a domain to your account, please see these articles.
Creating Your Microsoft Exchange 2019 Account
Log in to IONOS.

Click on the Email icon.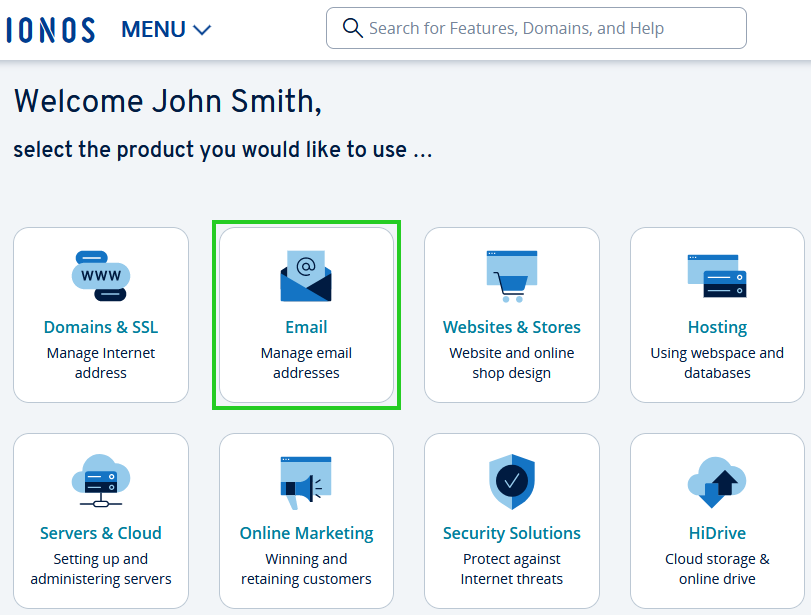 If you have more than one email contract, select the contract in which you want to perform the desired action.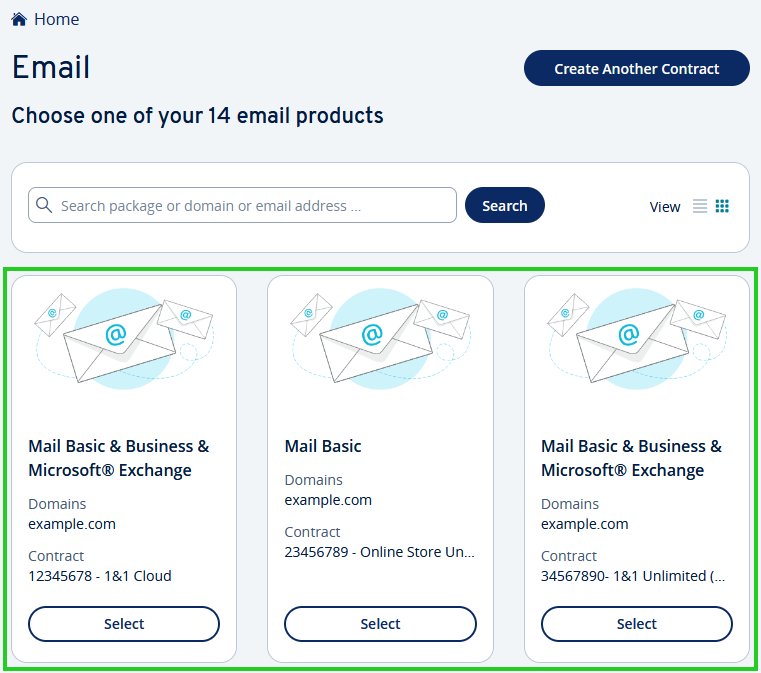 In the Portfolio section, click Create next to Exchange 2019.
Please Note
For standalone Exchange 2019 packages, you can simply click the Create an Email Address link in the contract selection screen.
Enter the desired email address, display name and password and click Save.
The email address is now created and ready to use after a few moments. To learn how to use this address in your preferred email program, please see the articles on Microsoft Exchange 2019 setup.
Please Note
When assigning your password, do not use any components of the display name or email address. Otherwise, you will receive an error message preventing you from creating the address.
---