In this article, we'll show you how to edit an email address created with your IONOS product and explain the modifiable settings and features.
For example, you can change the mailbox type, set up forwarding or auto-reply, or add additional virus protection.
Log in to IONOS.

Click on the Email icon.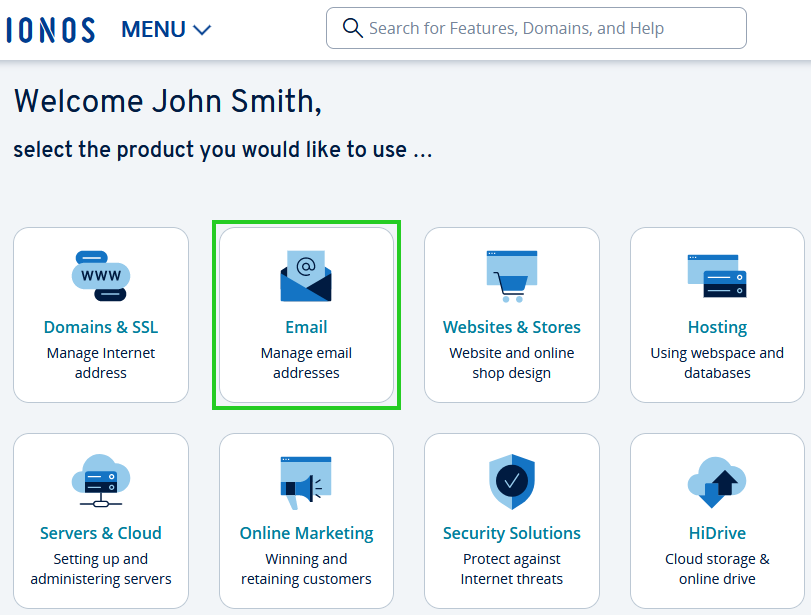 If you have more than one email contract, select the contract in which you want to perform the desired action.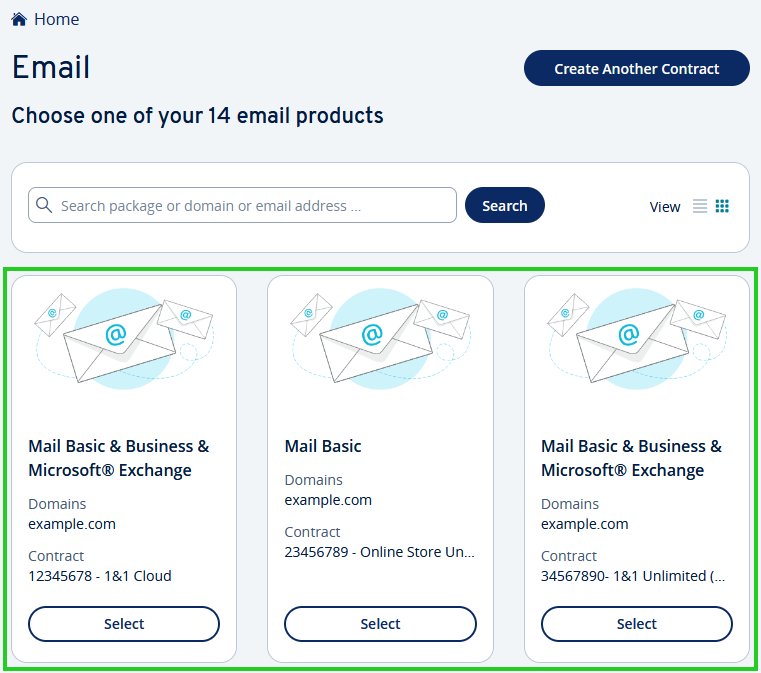 On the following page, click the email address you want to edit.
To edit a particular setting, click on the corresponding row and make the desired change.
Email Settings Explained
| Email settings | |
| --- | --- |
| Email address | Want to change your email address but keep all settings and emails? Just change the name part of your address before the @ sign. You can also choose a different email domain at any time. |
| Type | Change your mailbox type if needed. If you use IONOS email and would like to synchronize emails, appointments, contacts and calendars or benefit from up to 50 GB of email storage, you can upgrade to Mail Business at any time using this setting. |
| Password | Change your email password at any time. |
| Forwarding address | Forward emails sent to your email address to any other email address(es). |
| Premium Virus Protection | The optional IONOS Premium virus protection, depending on the contract, continuously watches over your mailbox and removes harmful email attachments even before you receive your emails. |
| Anti-SPAM | Activate spam protection to protect yourself from unsolicited commercial emails. |
| Autoresponder | You are not available for a certain period of time? Set up an out-of-office notification and automatically reply to incoming messages with a preset response. |
| Email storage | This setting informs you about the storage space currently occupied by emails and the space still available in your mailbox. With Mail Basic mailboxes you can store up to 2GB of emails, with Mail Business mailboxes even up to 50GB. You can always use our upgrade option to increase the storage from Mail Basic to 12GB. If you need even more storage, you can upgrade your mailbox type to Mail Business at any time. |
---