Activate or Deactivate Anti-SPAM for Your IONOS Email Address
By using the Anti-SPAM settings of your IONOS email accounts, you can set up your spam protection individually and thus protect your email address from unwanted advertising mails. In this article, we'll show you how to enable or disable Anti-SPAM in your IONOS account.
If you would like instructions for enabling/disabling Anti-SPAM settings from within Webmail, please see this article instead.
Log in to IONOS.

Click on the Email icon.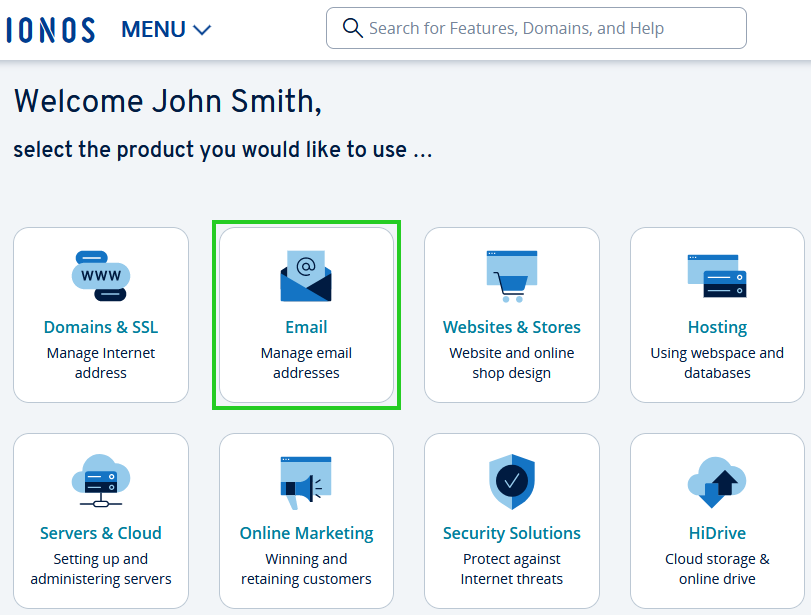 If you have more than one email contract, select the contract in which you want to perform the desired action.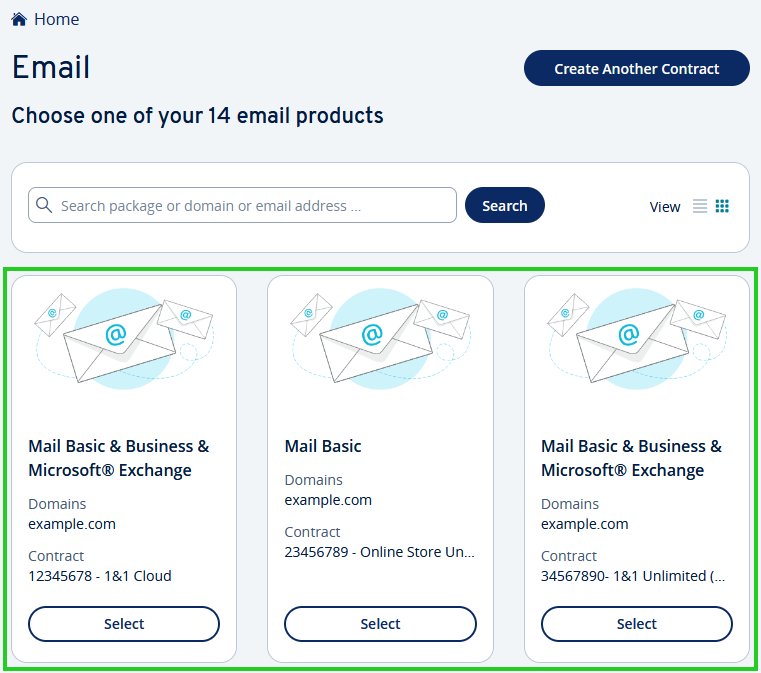 Now click on the email address for which you want to activate or deactivate Anti-SPAM.
Activate or deactivate the spam protection switch.

To change the level of protection, click Sensitivity and select the desired setting. When you are finished, click Save.

Optional: To create a list of safe senders, click Allowlist. Then, type the senders/domains you want in the Allowlist box and click Save.

Optional: To create a list of unwanted senders, click Blocklist. Then, type the unwanted senders/domains in the Blocklist box and click Save.
Important Information About the Custom Anti-Spam Sensitivity
When specifying custom anti-spam sensitivity, you should enable the following options to ensure the highest level of protection against spam emails:
Header Analysis: With this option, you can choose the sensitivity of the spam detection according to your needs. The detection mechanism checks the headers of the received emails. If a received email contains flags that indicate spam, points are awarded for this. These points make up the SpamScore. Based on the SpamScores, your received emails are classified as spam or not spam. Criteria are based on, for example, certain words, an incorrect date, or an IP address known to send spam.
You can choose between the settings Low, medium and High.
Low: Emails sent or forwarded from IP addresses that have become conspicuous through spam activities are marked as SPAM.

Medium: In addition to the criteria of the low level, static rules are used for the medium level, additional block lists are queried, and checksums are formed and checked.

High: In addition to the criteria of the levels low and medium, a lower threshold value is set for the classification of spam.
Text pattern profiler: The Text Pattern Profiler evaluates emails sent to the spam folder and can thus improve the spam detection rate.
Spam emails: Choose whether emails classified as spam should have the text [SPAM?] added to their subjects or just redirected to your Spam folder.
Team Anti-SPAM list: If you activate this option, typical spam servers will be detected. In addition, all emails sent to you from these spam servers will be moved to the spam folder.
Bulk email protection: If you activate this option, mass mails with identical content will be recognized and moved to the spam folder.
---