Game Server Hosting for Irish customers
Virtual, cloud, or dedicated server

Root access for all server types

Linux or Windows distributions
Choose a server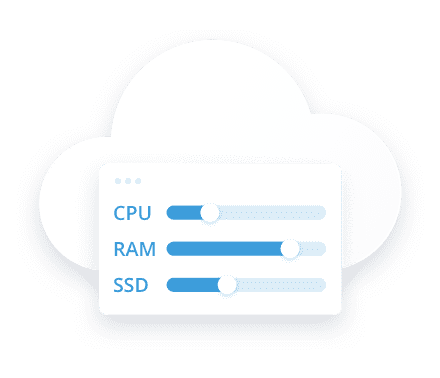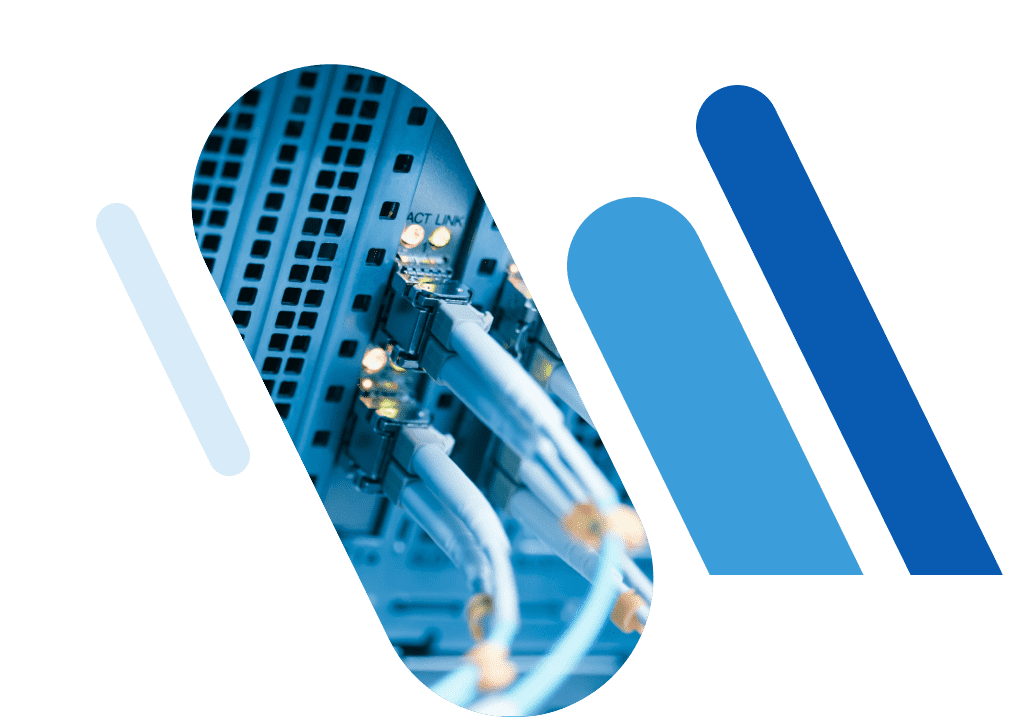 Game servers for customers from Ireland
Advantages of complete admin freedom
Are you based in Ireland? No problem, you can shop at IONOS and set up your own game server that is guaranteed to work in your country. With game server hosting from IONOS, you have complete admin freedom since the server can be configured to your exact needs thanks to full root access! Enjoy top performance and a low ping with customizable settings that you're in charge of. You decide whether to use a VPN or not and if so, which VPN solution to use. You also have the option of deciding which game to install, which version of it, and which mods. Welcome to game server hosting by IONOS.
You want to game with lots of people and need the appropriate number of slots? Also, not a problem! Our dedicated servers and cloud servers are ideal for this. Use your cloud game server or dedicated game server as a public or clan server. When choosing IONOS for your game server hosting in Ireland, you can enjoy all the possibilities without the typical limitations that come with some game servers.
Virtual, cloud, or dedicated? Which server is most suitable?
You decide how much performance and resources you require. You also have the choice whether you want to rent a cloud game server, a dedicated game server, or a vServer as a game server. We offer affordable game server options to suit every budget. With full root access.
Virtual private server (VPS)
Your main priority is to rent a cheap game server? You don't necessarily need a highly flexible dedicated server and top performance? The price is the most important thing? Then you should rent a virtual server. If you use a vServer, you're choosing the cheapest game server hosting option.
Instead of dedicated hardware that is solely yours to use, you share the server hardware with other users, which gives you a price advantage. There aren't as many configuration options as with other servers, but thanks to root access, you're still able to customize your game server extensively according to your wishes.
See our VPS
Cloud server
You need more? A vServer is not enough, but having your own dedicated server would be too much? Then our cloud servers are the ideal and affordable alternative! The more players you have, the higher the demands on system resources. The cloud server is scalable, so it expands accordingly the more mods, plug-ins, and special features you use.
Your IONOS Cloud game server is a virtual machine that can be configured according to your wishes (depending on the package). Adjust server resources such as CPU and RAM at any time depending on the number of players and workload. You want to take a little gaming break? Then simply switch off your online game server and only pay for the used storage space.
See our Cloud Servers
Dedicated server
You don't want to share system resources with other users like with the virtual server variants? Do you want to rent a game server whose complete performance and server hardware is only available to you at all times? Then a dedicated server is the ideal choice.
Thanks to full root access, you can configure the entire system according to your wishes. However, this does require some know-how. Once you know enough about the whole system, you can use the full potential of your dedicated game server and enjoy the premium version of your own game server without any limitations. The billing at IONOS uses the pay-as-you-use principle and you're billed by the minute.
See our Dedicated Servers
Your personal consultant
At IONOS, you have a dedicated contact person for personalized advice, tips to boost your online success, and technical support. Reach them via phone, chat and email, all at no cost to you as an IONOS customer.
Learn more
Full root access — Also for TS3
With our servers, you get full root access to your game server. For example, you could install an additional TeamSpeak 3 server so you can communicate with your fellow players.
IONOS provides you with unlimited traffic on a server with the latest hardware (including Intel® SSD memory), which is constantly subjected to strict routine checks.
Security
If you rent a game server from IONOS, you can configure all firewall settings yourself whenever you need to by using the web interface. This is made possible thanks to full root access and applies to VPS, cloud, and dedicated servers.
Of course, we also ensure maximum protection of your data with certified data centers, redundant storage networks, comprehensive backup solutions, firewall rules, access restrictions, and secure data transmission.
Linux or Windows as the operating system
Do you want to set up your own Windows game server or would you prefer a game server with Linux as the operating system? No problem! With IONOS, you have the option to choose between Windows and Linux when you create your game server.
No matter if you choose a vServer, cloud server, or dedicated game server - all server variants support both operating systems.
Rent a game server
FAQ – Frequently asked questions about the topic
A game server acts as a central data transmitter and is used especially for multiplayer games such as Counter Strike - Global Offensive. Players can connect with each other on the game server to play numerous online games. The players' data and the game are both managed and synchronized on the server.
With your own game server, you have full control over your online party. You get to decide which type of game to play and how many players there should be. Not to mention, you also have the power to decide which players can stay and who has to leave. When you're in charge of your own game server, you can monitor and manage your online party at will.
To get the most out of your multiplayer experience, we recommend using our powerful servers. These offer outstanding performance and storage capacity to ensure your gaming experience is never hindered by technical limitations. We use Intel® processors. Administrators can take advantage of SSD storage options to further boost performance.
Customers residing in Ireland can also take advantage of IONOS game server hosting. The game server is very simple to install, and our intuitive configurator will help you set up the server to fit your needs. To start, you simply need to choose the processor, RAM, and disk space so that the core of your game server hosting package can be determined.
Once you have chosen your base, you can quickly and easily select your operating system (OS) and professional backup options. An SSL certificate is already included. The final step is to enter your information and then you can begin! Thanks to game server hosting from IONOS, it's never been easier to rent and set up a game server in Ireland.
Security is extremely important for any game server, so you'll be pleased to know that IONOS' data centers are among the most secure and efficient in the world. We make sure that your game server performs continuously, and this is guaranteed thanks to our very fast external connection. SSL certified encryption is of course included.
IONOS gives you access to powerful hardware solutions in combination with a professional service. Numerous optional extras for your game server are also included, such as:
Load balancers, which allow you to distribute traffic among several of your servers with just a few clicks
Secure connections between local computers and your server via VPN (Virtual Private Network)
Scalability of server resources
Didn't find what you were looking for?
We may have the ideal solution for you.