eCommerce Website Design
Your online store, built by experts
Our eCommerce website designers will create your store and teach you how to use it. Service includes SEO, copywriting, maintenance and more.
6

months
$
65
/month
then
$90
/month
Setup
$999
Request a callback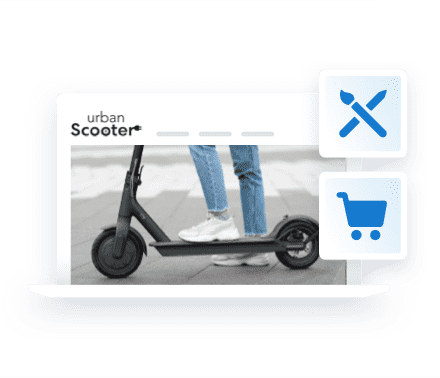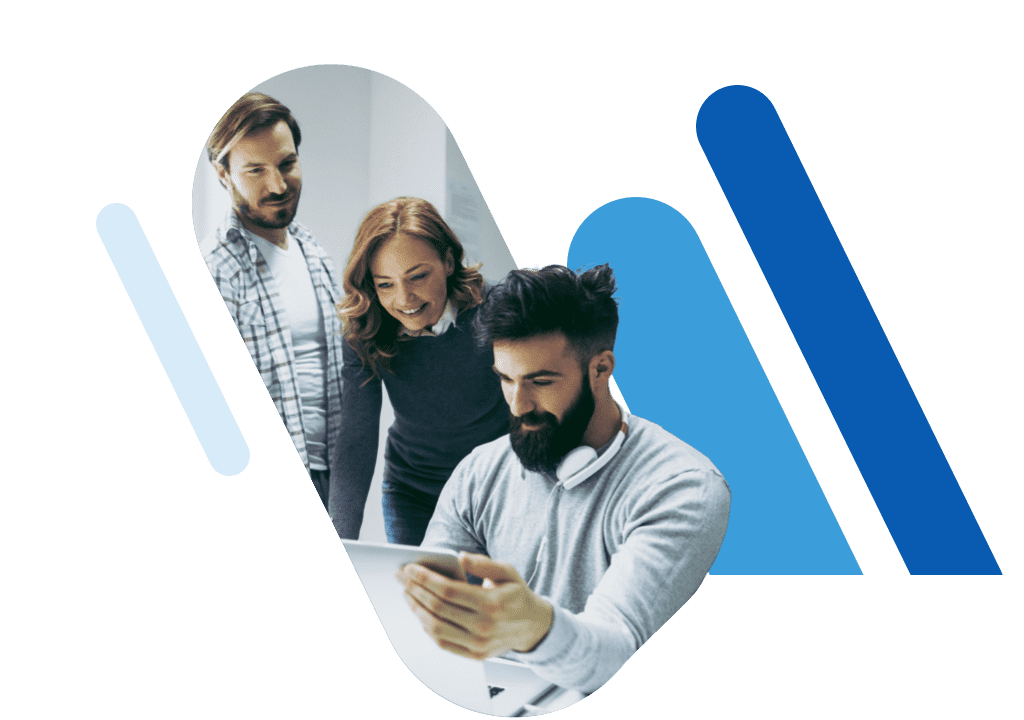 eCommerce website design: What's included?
Well, a custom eCommerce web design for starters. But that's not all.
Product management

We'll create your first 10 product listings and maintain them for you. We'll also teach you how to add products yourself if you have a bigger range. You can sell up to 3,000 products on your online store.
Payment and shipping

We'll integrate one popular online payment method and one popular shipping method for you.
Social selling

Sell on Facebook and Instagram for a wider reach.
Professional copywriting

Expert copywriters will check and edit your product texts for you.
Search engine optimization

We'll optimize your texts for search so your site gets found on Google more easily.
User-friendly design

User-friendliness is key if you want customers to come back. We'll make sure your visitors have a great shopping experience.
Privacy templates

You'll get privacy policy and legal notice templates to fill out. We'll add them to your website.
Free domain and SSL

Choose a domain name for your website. The free SSL certificate protects transactions and shows customers that your site is secure.
Peak security

Your website is hosted in our highly secure data centers.
How does it work?
First we'll talk. Then we'll build your online store, working in your feedback as we go.
eCommerce website design by IONOS
Get inspired by our sample stores
Check out our demo eCommerce websites to get an idea of what our experts can build for you.
Whatever your business, you'll get a customized online store with all the features you need to sell and grow online.
Leave your eCommerce debut to the experts
Time is everything. Spend yours on your business and let us build your online store.
Ready? Order now.
Service includes:
Online store with 3 pages, 10 products, and 10 product detail pages
Setup of payment and shipping methods
Facebook & Instagram Shop integration
Full training on how to use your online store
Unlimited maintenance, edits, and updates
Only
$
65
/month
Setup
$999
Request a callback
Got questions? Call us any time at 1-913-808-4234.
Rather we called you? Request a free, no-obligation callback and we'll get back to you within 48 hours.
Your online store in detail
Win over customers and keep them coming back.
Sell on social media
If you're on Facebook or Instagram, we can connect your profiles to your website. Customers can check out directly on social media or visit your eCommerce website.
Put a product in the spotlight
Want to showcase a particular product or offer? Tell us and we'll set it up as a feature on your home page.
Easy to search
Help customers find what they're looking for, faster. We'll categorize your products to make your site easier to search.
Payment and shipping setup
Getting paid is easy. We'll set up cash on delivery and another payment option, like PayPal. You'll also get in-store pickup and your preferred shipping option.
Track your performance
Our online stores come with built-in, easy to use analytics tools. This makes it easy to keep track of how your store is doing and optimize for more sales.
Sell more with built-in marketing
Give customers helpful product suggestions while they shop or during checkout. Nudge them using abandoned cart recovery to get them to come back for second look.
Or leverage email marketing using Mailchimp, which is also included with your eCommerce website.
Get a free, no-obligation consultation from our design experts
Provide your info below and we'll call you back within 48 hours to answer all your questions. Rather not wait? Call us directly at 1-913-808-4234.
Thanks for getting in touch
We're looking forward to talking to you about our services.
How to sell more on Instagram
Position your brand and engage with customers more effectively on Instagram. Learn how to set up your business account, activate ads and more.
How to sell on social media
Social media has huge potential for driving sales. Find out how to boost customer engagement, build relationships and win new customers in this free guide.
How to start selling online
Thinking about launching your own online store? Set yourself up for success with our handy checklist. It covers designing, launching and maintaining your store.
Website design with eCommerce
FAQ – Frequently asked questions
In short, you'll save time and get a great online store.
Our eCommerce website design service is ideal for anyone who wants to start selling online but doesn't have the time or skills needed. Whether you're self-employed, a freelancer or own a small to medium-sized business, you can focus on what you do best while our eCommerce website designers build your store.
Search engine optimization or SEO is part of the eCommerce Design Service. This means your texts will be edited so they show up more easily on search engines like Google. Then, when customers are searching for your kind of business, your online shop will appear higher up in the search results.
On top of that, you'll get unlimited maintenance. Call or email the team and they'll make the changes you want. In a free training call, they'll also teach you how to use your new online store. This way, you'll be able to manage your store and make edits yourself if you prefer.
You can order online directly or by giving us a call. If you're interested in getting professional web design for eCommerce, but still have questions, call us at 1-913-808-4234. Our team will provide you with a free, no-obligation consultation.
We'll take care of building your site and setting up the first 10 product listings for you. We'll just need a little input from you along the way to make sure everything goes exactly the way you want.
Here's how eCommerce website design works at IONOS:
When you order from our website, you'll be able to choose a time for your first consultation. An eCommerce website designer will then get in touch to find out about your business and needs.
Then, the building starts. You'll be asked to send us any existing content that you want us to integrate. We'll also need information like product details and prices, as well as product photos.
As soon as the first version of your online store is ready, you'll get a preview link to check.
You'll then have an approval call with your web designer. Small changes can be made straight away. If you need us to make bigger changes, you'll have a follow-up approval call.
If you want to learn how to use your online store, you can have a free training call with the team. They'll show you how everything works.
Once your eCommerce website is live, you'll have access to unlimited edits and updates. Just call or email the eCommerce web design team and they'll make the changes for you.
As a general rule, your store should be online within 10–15 business days. After your initial call with the team, we'll get a first draft to you as soon as possible. You can help speed up the process by providing us with the information we need, and giving us your feedback quickly. Obviously, if major changes are needed, this may take more time.
As well as creating a professional online store with 3 pages and 10 product listings, the eCommerce website development team will add payment and shipping methods, connect your store to Facebook and Instagram, and optimize your texts for SEO.
A special feature of the eCommerce website design service is the training call. You'll learn how to use your online store so you can make changes yourself if you want to. Of course, the team is always here to help with maintenance and edits.
Now your store is online, you can either make changes yourself or ask the team to make them for you.
Use the built-in metrics to track your store's performance and make adjustments to boost sales. By regularly updating your content, you keep your website relevant for search and encourage customers to come back.
If you need help with search engine optimization, try a beginner-friendly tool like rankingCoach. You'll get step-by-step instructions for improving your website's SEO.
Couldn't find what you were looking for?
Check out these other great options.