IONOS Agency Partner Program
Free tools for agencies and web professionals
Single sign-on access for easier admin

Lead generation via the Agency Partner Network

Product trials and key account management
Sign up free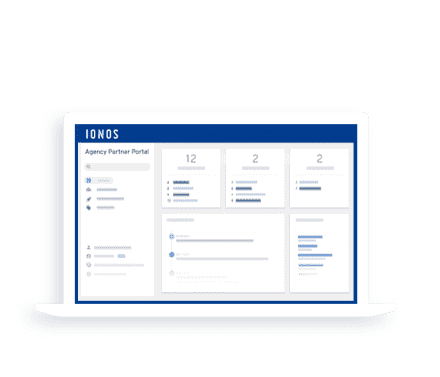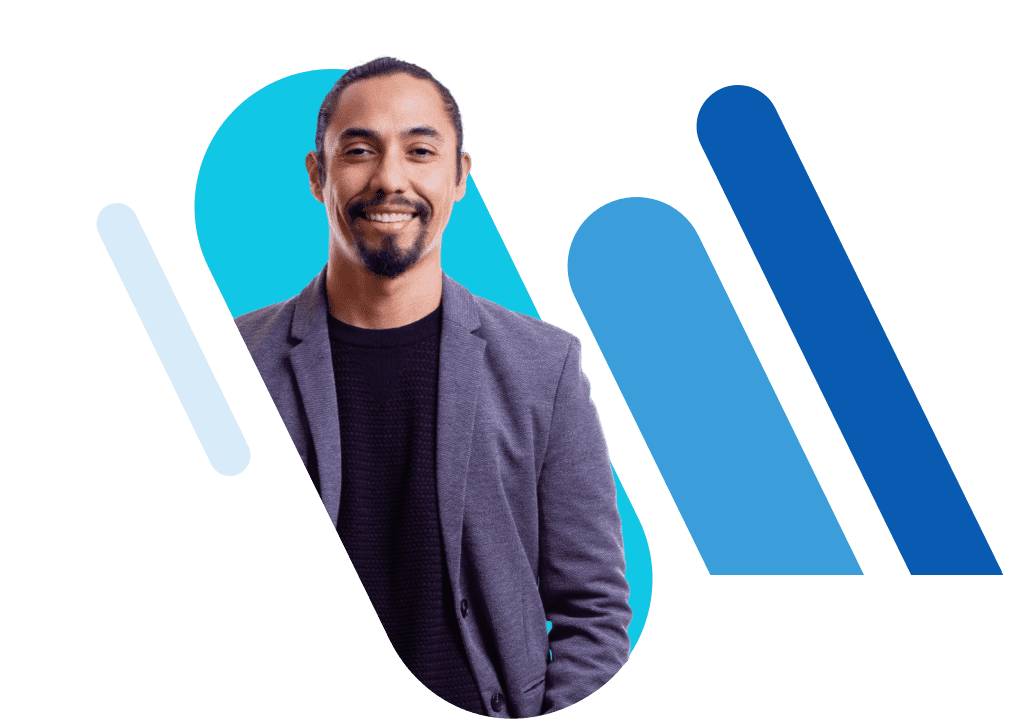 Free tools for managing clients
Manage your own projects and your clients' hosting from one intuitive dashboard. Access SSO settings, collective billing, email correspondence, and more for more efficient admin.
Promotion and lead generation
Verified partners can post a listing in the Agency Partner Network and get found by prospective clients seeking agencies, developers or web designers.
24/7 expert support and more
Lean on us for comprehensive support during project planning, implementation and optimization. You'll also get benefits and rewards tailored to your Partner Level.
The IONOS Agency Partner Portal
Manage your projects and client hosting contracts more efficiently.
Update product settings in one place
As an admin you can change hosting settings for your contracts and accounts from one dashboard. Manage email, domains, web hosting or servers quickly and easily.
Access client contracts anytime
Stop managing hosting plans individually. Request access rights and manage third-party contracts right from your partner account. This simplifies client management and keeps you at the center of the client experience.
Add products or add-ons easily
Upgrade existing hosting plans and add SSL certificates, SEO tools, or cloud infrastructure to keep client projects at their best. Clients stay in the loop and can see what you've added at all times.
Sign up free
Get found and reach more clients
Publish a listing in the IONOS Agency Partner Network.
Showcase your work and generate leads
The IONOS Agency Partner Network is a directory that our customers use to find agencies, freelancers and web designers.
Set up your partner listing to present your services to prospective clients. Pick up new projects and help entrepreneurs from diverse fields reach their goals and find success. Take the next step with the Agency Partner Network.
Sign up free
Products for Agency Partners
Infrastructure and hosting solutions for web professionals.
How do I join the Agency Partner Program?
Create your account, manage your profile and promote your business in just a few steps.
Sign up for free
Sign up for your free, no-obligation account. Then, publish your profile and complete verification to start collecting Partner points.
Got an IONOS account? Add your existing account details and get started.
Manage your clients
Create your own projects or add customers to access settings and contracts quickly.
Try out products free for 3 months and get $300 in credit on select hosting products.
Find new clients
List your business in the Agency Partner Network to advertise to new clients.
Set minimum budgets, list your skills, and outline the scope of services you provide to generate new leads.
The IONOS Agency Partner Program
Designed specifically for freelance web designers, developers and agencies, the IONOS Agency Partner Program offers a range of exciting benefits. Sign up to get free product trials, client management tools, lead generation, and more.
Please note:
Third-party cookies are required to view this video.
IONOS Agency Partner Program
FAQ – Frequently asked questions
The IONOS Agency Partner Program is a free, no-obligation service created by professionals for professionals. It is aimed at agencies, freelancers, and web professionals who offer services in web design or web development.
The IONOS Agency Partner Program offers exclusive benefits such as products, tools, and support tailored to web professionals. Among other things, IONOS Agency partners can save time on project and client management.
Partners can also create a listing in the IONOS Agency Partner Network. This helps potential clients who are looking for developers and web designers for their next project, or a cloud or VPS reseller.
As a leading hosting provider, IONOS offers specially configured WordPress, hosting and cloud infrastructure solutions that cover all the bases for web professionals. Exclusive product trials and 24/7 technical support from a team of specialists and product experts are just two of the many benefits available to IONOS Agency Partners.
With its special infrastructure and software solutions, the IONOS Agency Partner Program is aimed at ambitious agencies, freelancers, web designers, and web professionals looking for a reliable hosting partner they can grow with.
To ensure the quality of registered Partners and to constantly improve the IONOS Agency Partner Program, IONOS checks all prospective Partners as part of the registration process. Registration is always free and without any obligation. If you are already a IONOS customer, you can simply use your existing account to sign up.
As a IONOS Agency Partner you'll enjoy a number of benefits:
So you can always keep track of clients and projects, the IONOS Agency Partner Program offers you a central management platform, the Partner Portal. This project management tool compiles all important information and settings in one place. You can also use it to convenient­ly add products to your clients' contracts.
In addition, you have the opportunity to offer or share your expertise in the Agency Partner Network. In your profile, you can present your services and industry experience in order to generate new leads and start new projects.
Another advantage for all IONOS Agency partners is the availability of infrastructure and software solutions with perfectly pre-configured hardware and software. You'll benefit from optimized web hosting environments and cloud products tailored specifically to the needs of web professionals. Exclusive benefits such as free trials, including activation credit, are also available. Daily 24/7 support and consulting round it off: develop individual solutions for planning, implementing, and optimizing your projects together with the expert team from IONOS.
There are two IONOS Partner Programs: the IONOS Agency Partner Program and the IONOS Cloud Partner Program. These are aimed at different target groups:
The IONOS Agency Partner Program is ideal for agencies, freelancers, and other web professionals who serve their customers with web design and development or IT admin. Agency Partners benefit from easier project management in the Agency Partner Portal, and the Agency Partner Network, where you can present your own expertise and pick up valuable leads. You'll also enjoy individual expert support, specialized tools, networking opportunities and more.
The IONOS Cloud Partner Program, however, is aimed at cloud experts, for example, distributors, web hosting resellers, cloud resellers as well as consulting and technology partners. IONOS will support your growth with the IONOS Cloud: Open up new, local, or international markets, gain new customers, and generate more revenue.
IONOS Partners can join both programs. You can switch between your accounts and use them as they suit your evolving business needs.
Yes! You can use the Partner Portal without publishing a listing in the Partner Network. All IONOS Partners can communicate with their customers via the portal at any time after signing up and manage all their projects without making their Agency Partner Network listing public. You don't have to join unless you want to.
You can also use the Agency Partner Network without access to the IONOS Agency Partner Portal. Anyone can search for agencies, freelancers, and web professionals in the IONOS Agency Partner Network without creating an account.
Couldn't find what you're looking for?
Check out these other great domain options.
Live Chat
Chat with one of our IONOS experts.