What are the 10 best Minecraft seeds?
With countless Minecraft seeds out there, there is something for everyone. From mountains and coastal villages to underground towns, you're just a seed away from a new world.
What are Minecraft seeds?
Since its release in 2009, Minecraft has remained one of the most popular computer games, even with multiple Minecraft alternatives appearing on the market. Alongside the countless fans who regularly play and share tips and tricks with each other, Minecraft is also a fun and easy way to share knowledge. Its versatility and easy-to-understand rules are some of the reasons why Markus Persson's creation has been so successful. Another reason for its success is the fact that it's open world. This gives it, in theory, unlimited scope and room for discovery. With Minecraft seeds, you can build and grow in the environment of your choice right from the beginning.
At first glance, Minecraft seeds look like simple numerical codes that have an air of mystery. However, these codes determine where and in which environment players spawn. In theory, the number of different Minecraft seeds is practically infinite. Each one is unique and offers a different geographical environment. Your starting point in the game is normally assigned randomly. But if you want to choose which world you begin in, you can enter the Minecraft seed code and take your own way from there.
The 10 best Minecraft seeds
The variety of Minecraft seeds is unbelievable. If you don't want to settle or want to try lots of different options, it's worth having a list of your favorites. Whether you want impressive mountain ranges, stunning beaches, thick jungles or friendly villages, just remember: There is a Minecraft seed for everyone. Of course, the amount of resources differs from one environment to the next. The codes also allow multiple players to spawn in the same world together with a Minecraft server. To help you find an environment that's worth exploring, we've created a list of our top ten Minecraft seeds for you below.
Snow-covered mountains, -7649949940957896961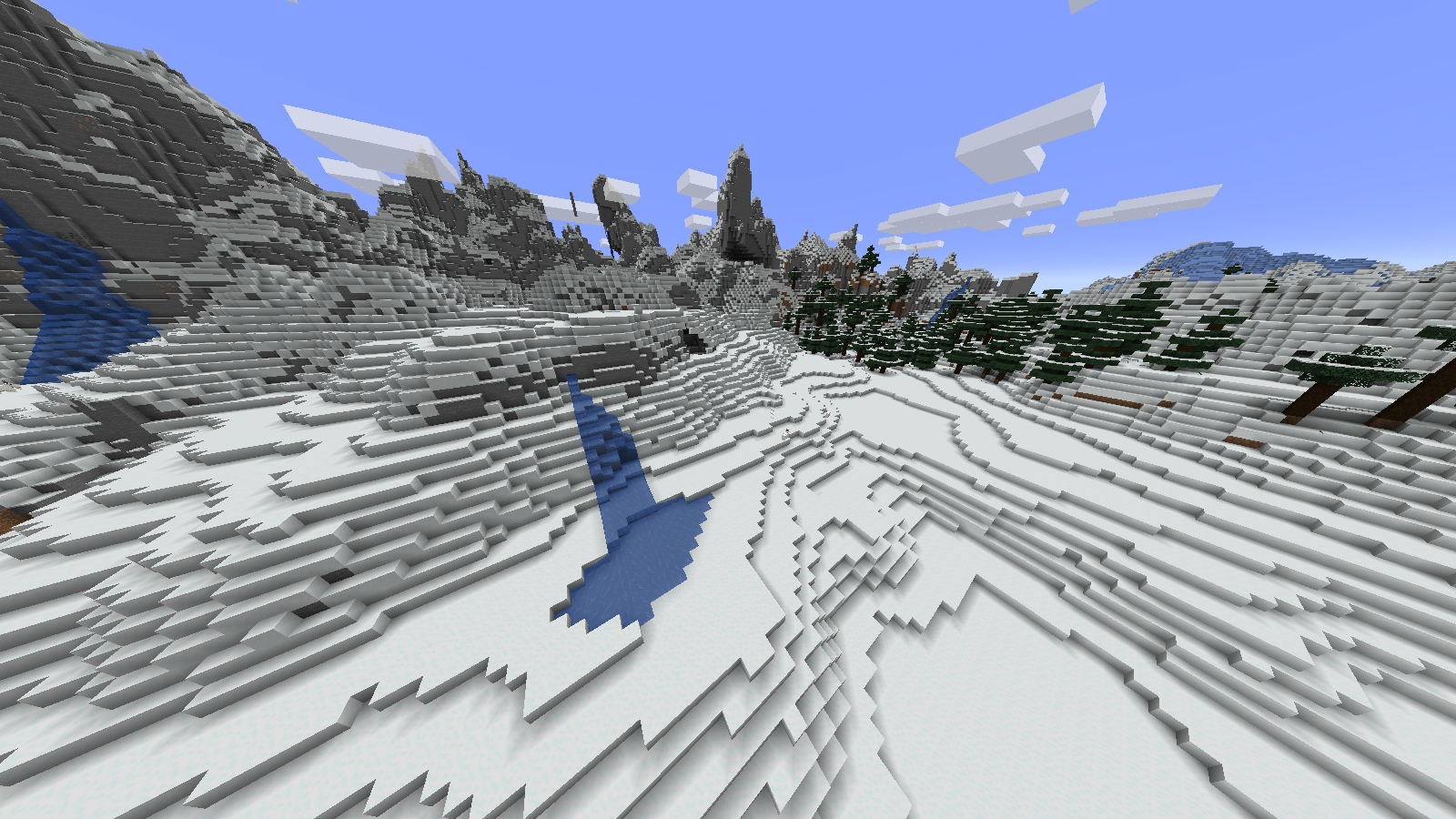 If you want to head to the clouds, there are different Minecraft seeds you can choose from. But it's difficult to get higher than this world of snow-covered mountains. In this area, you'll not only find breath-taking views and endless mountains to ski, you'll also spawn into an area with plenty of valuable resources around. Getting away from it is also a piece of cake. Near to where you spawn, you'll find the entrance to a labyrinth of caves with lots of diamonds. Beware, though, there is danger lurking. The bedrock on the ground, however, makes up for it.
Grand Canyon, 81781890028
This is one of the best Minecraft seeds for long walks above and below ground. From above, this imposing mountain chain looks like the real thing. Whether the Grand Canyon also has eerie tunnels and mines is another story. For players looking for a diverse landscape adventure, this seed is a good choice.
Coastal village, -7783854906403730143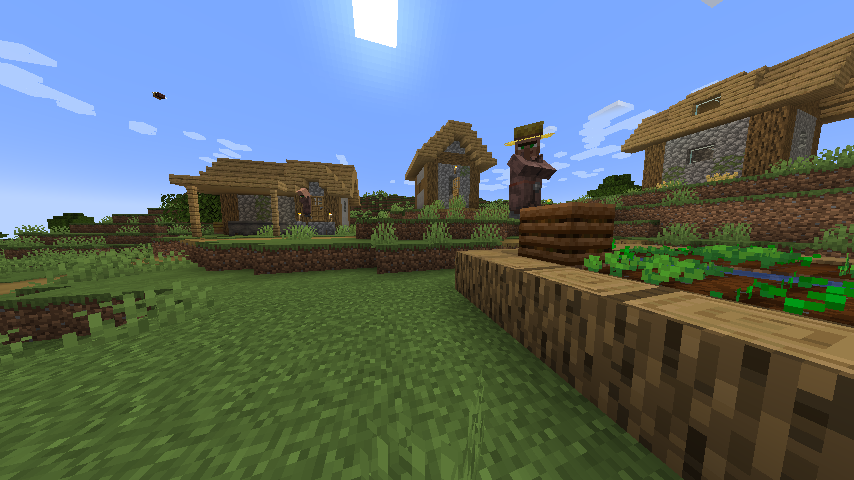 If you're looking for a nautical adventure, this is the right place for you. This is, without a doubt, one of the most versatile Minecraft seeds with lots of opportunities waiting for you right around the corner. You will find a friendly village close by and if you head towards the mountains, there is another village where you can trade. From here, you can explore the sea, which is close to ruins, wrecks and many caves.
Underground towns, -2909343002793827664
If you find it boring above ground, you can also head to the dark depths of the underground. There are plenty of Minecraft seeds that allow you to spawn near the entrance of a cave. With this code, you will find plenty to explore. Although you start above ground in an over-grown forest, finding your way into the Deep Dark biome is very easy. Here you will quickly find old, underground towns that are just like their aboveground counterparts.
Mangrove swamp, 4025804172371830787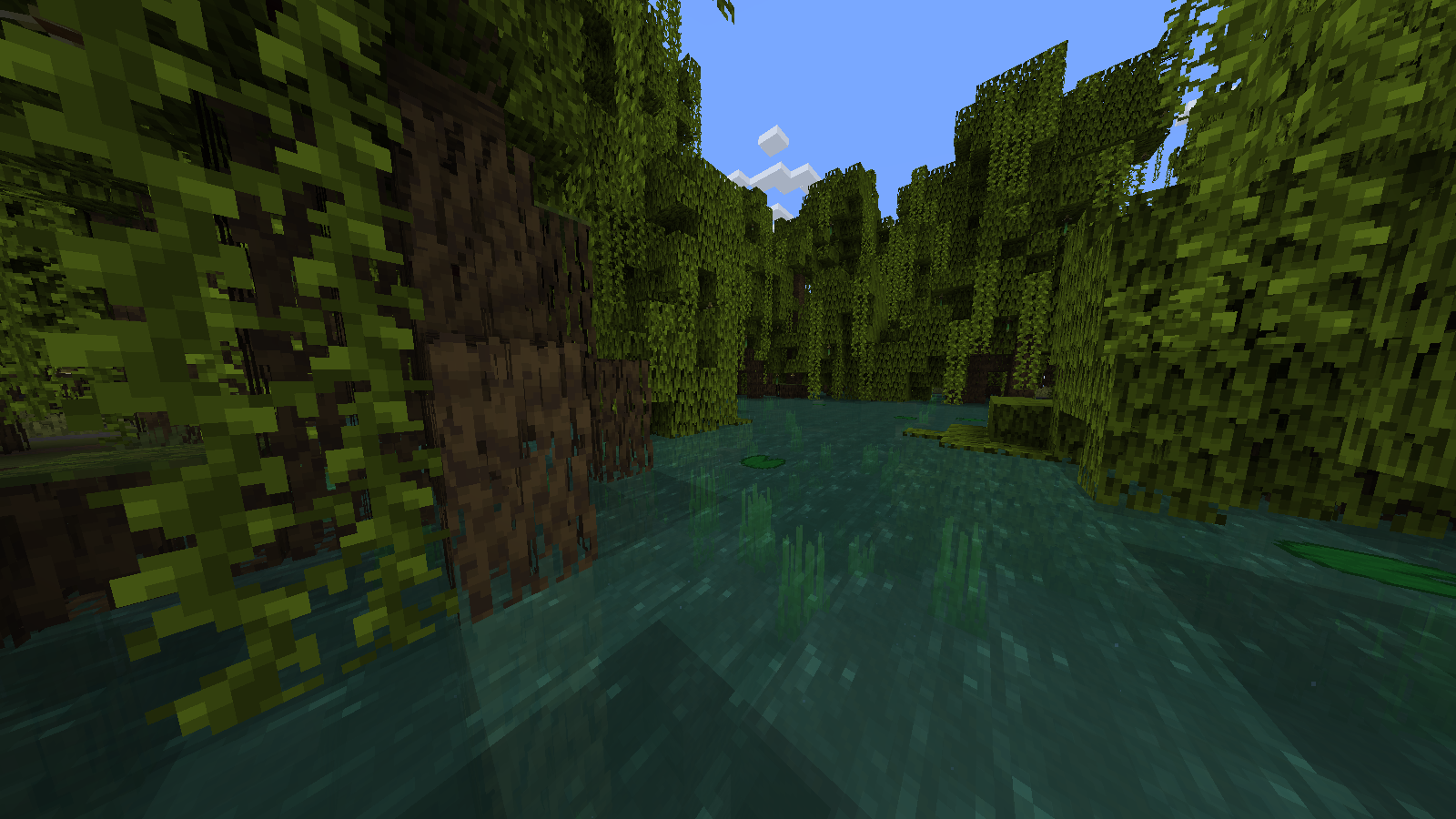 The Mangrove swamp is a sub-biome where there are plenty of things to find, such as sweet frogs. When you spawn, you'll find yourself on a segment of a coastline that is directly on the edge of the swamp. The choice is yours: Head into the swamp filled with trees and water or go along the coast and discover the villages, wrecks and beaches along the way.
Bamboo jungle, -4813269715648826820
The Bamboo jungle is a great starting point to build a safe base and discover the world beyond. You can find plenty of ores and tree types around this Minecraft seed. You've also got easy access to water, making further exploration possible.
Mushroom world, 1083334716247045059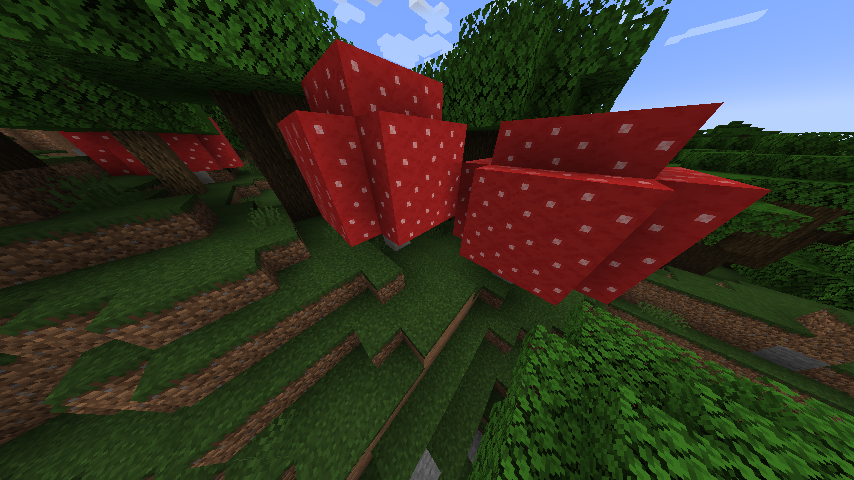 Mushrooms are one of Minecraft's many peculiarities. You will often find them in their own worlds, and their many uses can be of benefit to you. In the world of this Minecraft seed, you'll find plenty of them. You'll also be safe from monster attacks. On the ground of the Mushroom world, you'll encounter mycelium and rare cows.
Titanic, 328560641037327634
The world's most famous shipwreck is also in the game. To properly discover the Titanic, you have to head for the coordinates x 5462, y 70 and z 3613. There, you will find the passenger ship in all its glory.
Vertical island village, -6537256334104833826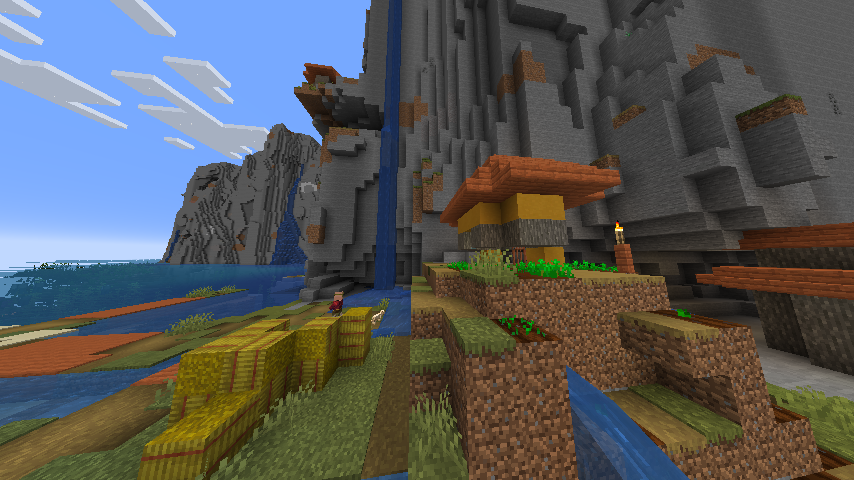 This impressive vertical village was discovered years ago. To find it from your spawn point, follow the coordinates x -416 and z 128. The inhabitants of this village have built their houses directly onto these solid-looking cliffs. In this world, you will also find multiple harbors as well as pastures on the cliffs.
Menu world, 2151901553968352745
This is probably the most famous Minecraft seed. Even if you've just started playing the game, you'll probably recognize it from the title screen. A few gamers actually found the seed to this world, which is the starting point for Minecraft maps. It has become a kind of pilgrimage site for Minecraft enthusiasts. If you want to take a look, head to the coordinates x 61.48, y 75 and z 68.73. Upon their discovery, these coordinates were published on Reddit.
How to use Minecraft seeds
Once you've found your ideal Minecraft seed, you can use it by doing the following:
Open the game.
Click on Play.
Choose the Single player option.
Click on Create new world.
There you will find More World options.
Enter the numerical code for your Minecraft seed in the top field.
Make any other changes and click on Done.
Choose Create new world and your game will begin.