The right free DNS service for your needs
Free DNS Hosting
Short loading times and high reliability

Servers in the US & EU

Free for any domain
Get started free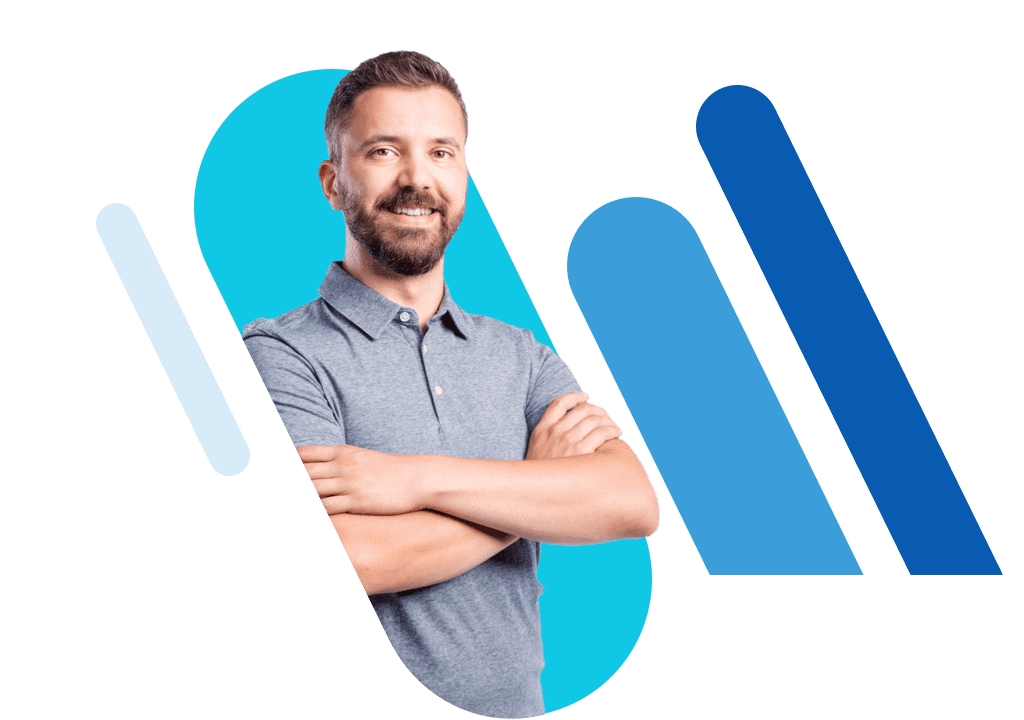 Try DNS for free
DNS Standard
---
Continue
Public DNS A public DNS server contains information about which website corresponds with which IP address.
Standard DNS records DNS records, or resource records, are the basic unit of information in the Domain Name System (DNS).
Anycast With 14 points of presence in Europe and US, Anycast ensures fast connections and load times of websites and services.
Domain Connect Domain Connect is a protocol allowing service providers to easily integrate with an IONOS name server. This creates a great user experience when connecting a domain.
DynDNS via API DynDNS helps you to forward your home network's changing IP addresses to a fixed domain name.
State and local taxes will apply.
Click here
for our General Terms and Conditions.
What is free DNS hosting?
Make sure your website is always reachable
Our free DNS infrastructure provides speeds of over 100 Gbps with server instances around the world, guaranteeing your customers optimal service with low latency and secure protection against unauthorized access or DDoS attacks.
Try free DNS hosting
How to get free DNS?
Free DNS is included in selected IONOS plans
When you buy a IONOS service that includes a domain, a free DNS (Domain Name Service) is included. This includes a domain registration, MyWebsite, web hosting, etc.
Already have a domain with another provider? No problem – you can order DNS Standard free of charge to use with your domain.
The benefits of free DNS domain hosting
Fast connection, high availability
With many access points in US and Europe, as well as hundreds of server instances, you can expect fast name resolution. This lets visitors reach your content faster.
Simple DNS API integration
Experienced users also have access to a DNS API to enable better workflows. With this interface, DNS zones and DNS records can be configured with ease.
Practical domain linking
You get access to the Domain Connect protocol, which enables quick linking between domains and external websites you have with other providers. All standard DNS records are supported.
Free DNS service – FAQ
No, DNSSEC is not included. However, you can always add DNS Pro to your contract to receive additional protection. Besides DNSSEC, this plan also includes DNS Backup, Premium Anycast DNS, and Secondary DNS — everything you need to protect your domain.
No, the Domain Guard is an extra offer. If you want extra protection for your domain settings against unauthorized access, you can simply add the Domain Guard to your existing contract.
Yes, the DNS API is available to all IONOS customers for free. If you have the necessary expertise or possess the appropriate software, you can change the DNS settings in the interface.
No, if your domain is hosted with another provider, you don't have to transfer it. You can order Free DNS Hosting from IONOS free of charge and use it with your domain.
Couldn't find what you're looking for?
Check out these other great options.
Read more about DNS in the Digital Guide:
Your personal consultant
At IONOS, you have a dedicated contact person for personalized advice, tips to boost your online success, and technical support. Reach them via phone, chat and email, all at no cost to you as an IONOS customer.
Learn more