Secure FTP hosting
Reliable web storage. Always.
Free domain for 1 year

Plenty of disk space

Secure transfer thanks to SSH and SSL/TLS

Daily backups
See plans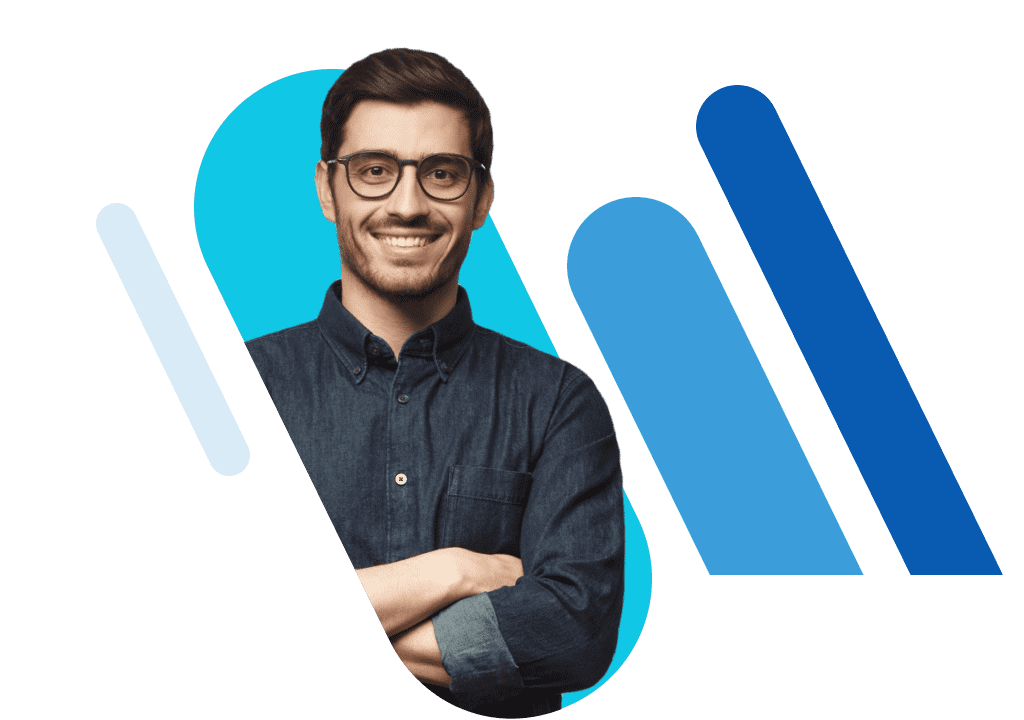 Transfer your files. Anytime. Anywhere.
Want to store or transfer your data? Discover why our Secure FTP servers are the right choice.
SFTP and FTPS – the new standards explained
What exactly is the difference?
Definition
SFTP stands for SSH File Transfer Protocol (or Secure File Transfer Protocol)
FTPS stands for FTP over SSL
SFTP and FTPS are two mutually independent protocols which basically do the same: both use encryption in order to transfer your Web Hosting files securely. FTPS basically is a further development of FTP including an additional SSL/TLS-encryption. SFTP on the other hand is an alternative to FTP based on Secure Shell (SSH).
In order to enable secure file transfer for both Windows Hosting and Linux Hosting, we support both protocols.
Features included
Backup function
To protect you against data loss, we have established daily backup routines. In addition to this, you also have the opportunity to do your own backup at any time.
Additional Accounts
Of course you can set up additional accounts. Another person shall only have specific rights? You can easily assign users to specific directories.
Data protection
With data centers across multiple locations in the US, georedundant structures, redundant server systems, and daily backups, you can enjoy peace of mind knowing that our servers are among the best defended in the country.
Mobile admin app
Want to manage products and billing on your smartphone or tablet? No problem, with the IONOS Hosting Manager app you can check everything on the go.
Linux or Windows?
We cater for both Windows and Linux operating systems; letting you decide which structure will suit you best for your Secure FTP hosting.
24/7 support
To ensure the very best service and guidance when setting up and maintaining your Secure FTP web hosting, IONOS provides 24/7 telephone and email support.
Hosting plan overview
State and local taxes will apply.
Click here
for our General Terms and Conditions.
Enjoy ultimate control
File transfer made easy
Whether you are an expert programmer or a novice web builder, Secure FTP hosting can fulfil a number of important requirements. The protocol can be accessed through your standard console or through a variety of software programmes to give you control whatever your skill set. This means that large video, image or audio files can be accessed by the administrator, or anyone who the administrator has assigned rights to, in the most efficient way possible.
Get started with your Secure FTP web hosting
Once you have decided upon the specific SFTP/FTPS hosting solution most suitable to your requirements, you can simply log into the IONOS Control Panel and begin using the SFTP or FTPS protocol to add data to your project. This can be achieved through an FTP client from any computer and within any web browser. For more advanced users, the Secure FTP protocol can be employed through your console without the need for external FTP clients.
Prefer servers over hosting? No problem
All of the high-quality server solutions offered by IONOS support Secure FTP hosting with both Windows and Linux based servers, providing suitable platforms for use with the SFTP or FTPS protocol. Your decision should be based upon the type of server most suited to the amount of data you wish to store, and the performance levels you require to run your project optimally.
Cloud Servers are perfect for smaller projects and offer great value for money with their versatile nature. Virtual servers work in a similar way and offer you a shared space on a physical server.
With a virtual server, however, you have a choice of packages depending upon your specific requirements. Finally, IONOS's range of dedicated servers offer you ultimate power and performance with an expansive range of storage solutions.
How do I get started?
Choose a package
Enable Secure FTP access in the hosting area of the Control Panel
Set up a password
Download an FTP client application
Connect with your server using your server address, your username and your password
It's as simple as that.
Secure FTP Hosting
FAQ – Frequently asked questions
A Secure FTP server serves as an intermediary between multiple computers in different locations and facilitates the transfer of all file types. These servers offer a number of advantages in terms of security and speed that make transferring and sharing data easy - ideal if you are a website owner. This means the content saved on the server can be easily transferred across the web. All you have to do is enter your details and then download some FTP server software to access your Secure FTP server.
This is worthwhile if you need to access data quickly, save data securely, share it with other users, or simply store data on the server yourself. If you want to build an extensive website, such as a professional online store, you benefit from clearly structured, secure data management and – just like your customers – fast access time, even with high traffic.
Secure FTP access is included in all IONOS hosting packages free of charge. There are two ways to access the server. One is with the help of a beginner-friendly software that guides you through the configuration and data transmission – the so-called FTP client – which is available to download. With the help of the client software, you can configure your server quickly and comfortably, and control the data transmission between PC and server. The management, transfer, updating, and securing of your data will all be made easier with the wide selection of features on offer. The data transmission is done via SFTP/FTPS protocol and is therefore easy, fast, and secure.
The Secure FTP protocol can also be controlled directly via the console, which can be accessed via the IONOS Control Panel. This direct access method on the server, does not require a separate client program and is aimed at advanced users.
Yes. Depending on the hosting package, you can create a certain number of additional safe and secure accesses, and each of these can be assigned different permissions or user rights.
Didn't find what you were looking for?
We may have the ideal solution for you.
Your personal consultant
At IONOS, you have a dedicated contact person for personalized advice, tips to boost your online success, and technical support. Reach them via phone, chat and email, all at no cost to you as an IONOS customer.
Learn more
Live Chat
Chat with one of our IONOS experts.