IONOS Remote Support
Now, IONOS can help you faster!With the secure GoToAssist connection, a IONOS support representative can look at your computer screen with you – working together you'll be able to quickly and successfully reach your goal.To use GoToAssist, there is no need to register, install or configure any software.
Three easy steps to a solution…
With a few clicks you establish a direct connection to a IONOS support agent.
Call us
Call IONOS support to receive your personal session number.
Start session
Click the Start button in the box to the right. You will be forwarded to the GoToAssist site where you can enter the session number provided to you.
Get support
IONOS support will then be able to see your screen through a secure connection - for as long as you want the agent to help you.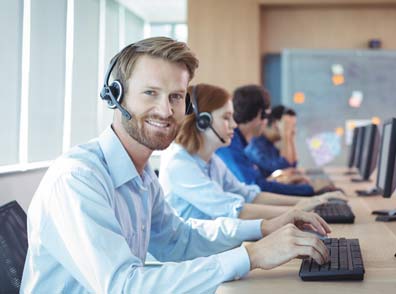 IONOS Remote Support
IONOS is with you every step of the way until your problem is solved. It has never been easier to get exactly the assistance you need!
Start
A completely secure connection
IONOS navigates… you are in control!
Your IONOS support representative does not have access to any other part of your computer when using GoToAssist. You'll see every move the IONOS representative makes during the GoToAssist session as the representative speaks with you on the phone. You can take control by just moving your mouse and you can terminate the connection at any time. Your session number ensures you are always in touch with the right representative.
Virus protection
The GoToAssist remote support plug-in is safe. We're as concerned as you are about this issue, so regular virus checks and updates are conducted. The warning message you might see on your screen is a default message displayed by your browser when you download executable files. You can feel confident using this plug-in.
Secure connection
The data of the connection between you and the support representative is transferred via a communication server. The screen data that is passed between you and your support representative during a session is highly compressed using proprietary technology that can be viewed only with GoToAssist software. This data is also encrypted using 128-bit Advanced Encryption Standard (AES) encryption. Privacy principles are TRUSTe compliant.
After the session has ended, your support representative can no longer see your screen or access your computer unless you make another request for support.
Live Chat
Chat with one of our IONOS experts.