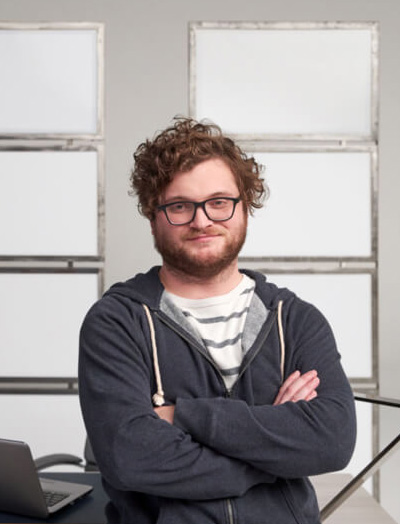 Free Cloud Server Trial
Try out the cloud server free trial for 30 days
Test your own cloud server free for 30 days!
We reimburse any costs you incur upon request.
Try now
30-day money back guarantee
Lots of time to test your free cloud server!
IONOS offers you a free cloud server trial for 1 month. If you change your mind after this period, we'll give you your money back. You won't find many other providers offering as many as 30 days for a cloud server trial.
You will also find that not all hosting providers offer a money back guarantee like IONOS does. Why do we do this? Simply because your needs and satisfaction are our priority, and we believe this is the basis of a long-lasting and mutually beneficial cooperation.
Learn more about Cloud Servers
Choose your Cloud Server package
All packages include:
New customers get a credit of up to $100 applied to their first month's bill. This credit only applies to those paid infrastructure solutions and components purchasable in the cloud panel. These may include any Dedicated or Cloud Server, Block Storage, additional IP addresses, etc. All license fees for optional add-ons, like Windows or Microsoft SQL, are excluded. The credit is valid for 1 month and any unused credit expires following the first invoice.
for the first month.
Cloud Server Flex package – configure your customized Cloud Server
With the Flex package you can select the amount of CPU vCores, RAM and SSD storage according to your needs. You can adjust your configuration in the cloud panel at any time — meaning you remain flexible no matter the situation.
Starting at
$
0
.
0160
/hour
max.
$11.52
/month.
Your personal consultant
Helpful advice from a single point of contact. Exclusively for you. Experience customer service on a whole new plane. All this and more, free.
Learn more
Is free cloud server hosting worthwhile?
Be wary of "free cloud server" offers.
As well as free trial offers, you may also stumble upon "free cloud server" offers. It's best to do a bit of research before you decide to opt for one of these offers. First check if the quality of the server's performance and security is high enough, as well as where the server is located. A high quality and secure server infrastructure are where the costs come from.
It's possible to get caught out if these seemingly "free" offers actually come with hidden costs so make sure you check first, so you don't get a surprise later on. If you prefer to err on the side of caution, go for an experienced provider like IONOS. We give you the option to test your cloud server for free, and if you're satisfied, you can rent it at an affordable price!
Learn more about Cloud Servers
What to consider with "free" cloud servers
Security
Many free cloud server hosting providers don't take security seriously. IONOS, on the other hand, invests constantly in state-of-the-art data centers, comprehensive IT security, and product-specific features. No wonder we are one of the most secure hosting providers worldwide.
Server location
If you're considering a free cloud server offer, check that the servers are located in the USA. This is the case with IONOS – we store your data securely and comply with all relevant data protection regulations.
Performance
The computational power and traffic of free cloud servers are often limited. This can affect website loading times, especially if the site contains a lot of content. You don't have to worry about this with IONOS – our hosting is flexible and powerful and comes at a competitive price.
Webspace
If you have limited webspace, you might not be able to achieve everything you wanted to with your project. If you need more, you'll notice that a "free cloud server" will suddenly begin to cost you. Why not opt for IONOS from the start? This saves you time, helps you plan more effectively, and there are no hidden costs.
Choice of operating systems
Would you prefer a free Windows cloud server or a free Linux cloud server? Unlike most "free" providers, you have the choice when you choose IONOS. It's also possible to switch your operating system whenever you want.
Service
If a free Windows cloud server is having issues with Linux, this could mean you having to wait weeks for support. After all, it costs money to provide customer service. Rest assured that with IONOS, 24/7 service is included.
FAQ – Frequently asked questions
A cloud server is ideal for medium to larger-sized businesses and websites that are growing rapidly. Projects with fluctuating resource requirements are best served by a highly flexible cloud server, which can scale resources according to need in real time. If you're anticipating random traffic surges or a steady increase in website traffic in the coming years, then cloud hosting is the perfect option for you.
Cloud servers usually offer good value for money compared to other server options, such as dedicated servers. This is because a dedicated server is completely dedicated to you with dedicated hardware, meaning that no other users share the physical server. With dedicated servers, you also need to pay for the resources whether you are using them or not.
A virtual private server (VPS) is best suited for businesses and private web projects that require extensive, stable system resources, such as memory (RAM), processing power, and storage space. These include for example blogs, community servers, and online stores. On the other hand, dedicated servers are better suited to projects that need exclusive and undivided server resources.
You have 14 days to revoke your IONOS order after you've made it. Once this period has expired, we unfortunately can no longer accept order withdrawals.
If you are not satisfied with a product you ordered within the first month, you can take advantage of our 30-day money back guarantee
You have the right to cancel your IONOS contract at any time, until the end of the minimum contract period for the respective product. To do so, you must comply with the contractually agreed cancellation period. This is usually a month before the end of the minimum contract period. This means that we need to receive your cancellation at least one month before the end of the minimum contract period for it to count. If we receive your cancellation too late, it will only become effective after a further minimum contract period.
We offer server packages for private and corporate web projects of any size. When it comes to root servers, we provide suitable virtual server and dedicated server options in addition to our cloud servers, each with their own domains. For more options, our server deals may interest you.