How to sign up with Gmail
If you want to create a new Gmail account, go to the Gmail website, and click on "Create Google account." A phone number is also required when registering so make sure to adjust your privacy settings when you create your new Gmail address.
Quick guide: create Gmail account
Open the Create your Google Account page.
Fill in the required fields including your name, desired Gmail address, and a password.
Enter your phone number and/or your email to restore your account, your birthday, and gender.
Accept the terms and privacy policy and select "Create account".
Overview of Gmail's advantages and disadvantages
Gmail is one of the most successful freemail providers on the market. These are the main benefits of Gmail:
Free inbox with lots of storage, SSL encryption, and two-factor authentication
Easy to use and simple user interface
Seamless integration of Google apps such as Drive, Calendar, or Contacts
Widely used
Can be easily expanded on with Gmail add-ons
In addition, Gmail can be synchronized with other accounts and devices, and it offers a reliable filter for spam and junk mail.
However, Gmail also has some disadvantages. For example, Google collects personal information when creating an account and requires a phone number for new Gmail accounts. Although it should still be possible to create accounts without a phone number, it's required for most registration attempts. User data is also bundled into personal profiles by Google, which has prompted criticism of how user data is further processed. If you would like to delete your Gmail account for these or other reasons, there are numerous Gmail alternatives to choose from.
Tip
To use Gmail and other apps from Google centrally and flexibly, use Google Workspace with IONOS – complete with priority Google support and a shortcut with a personal domain.
Create a Gmail account: free and simple
Follow our steps to sign up with Gmail and get set up in no time.
Step 1: If you want to create a new Gmail account for yourself, just go to the Google sign up page Create your Google Account. Alternatively, go to the Google homepage, click on "Sign in" in the upper right corner and then on "Create account". Now specify whether the account should be for you, for your child, or for your business. In this example, we choose the option "For myself".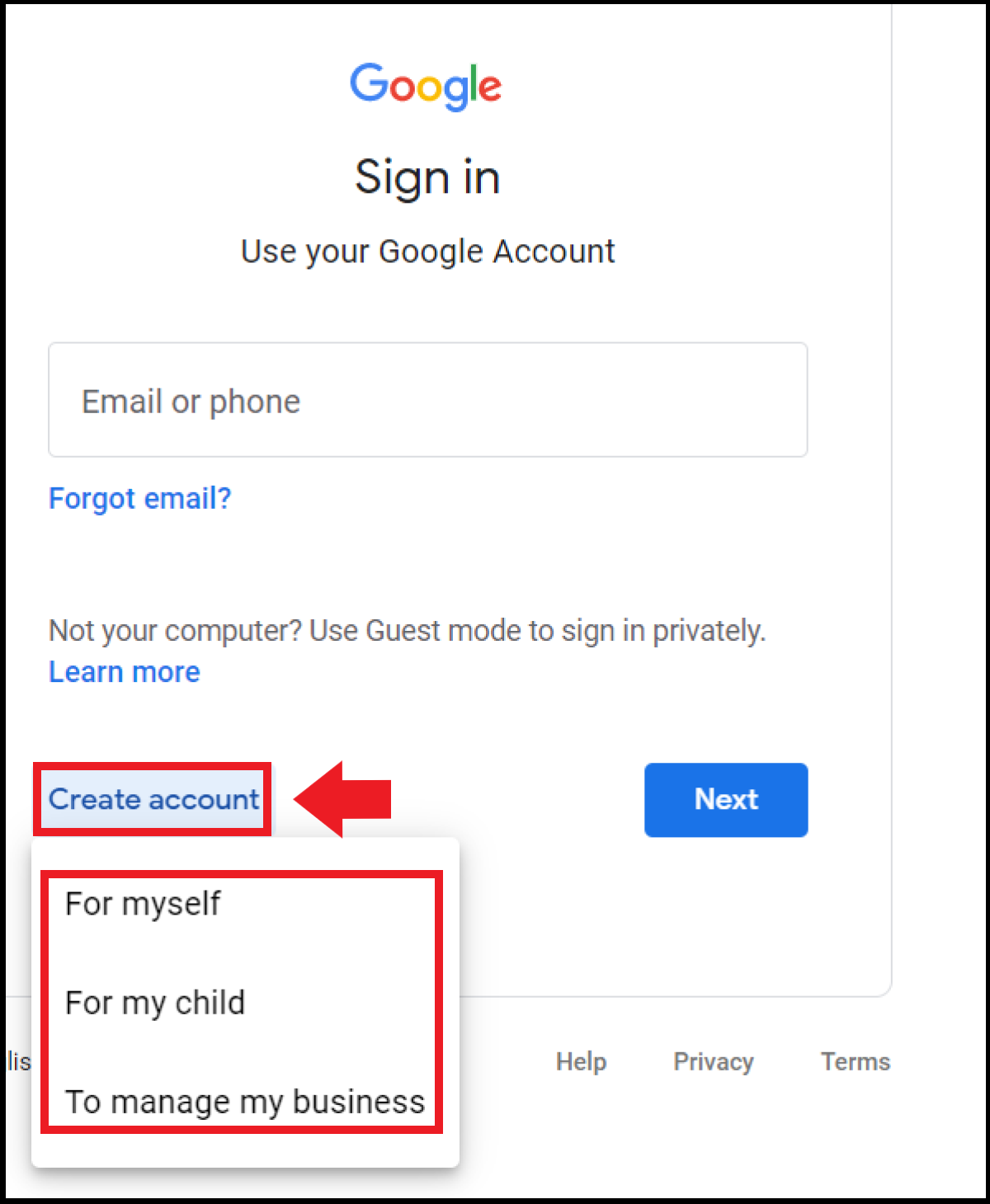 Step 2: You are now on the page called "Create your Google Account". Enter your username (first and last name), enter an available email address, and create a secure password for your account. You can change your Gmail password at any time once the account is created. Now click on "Next."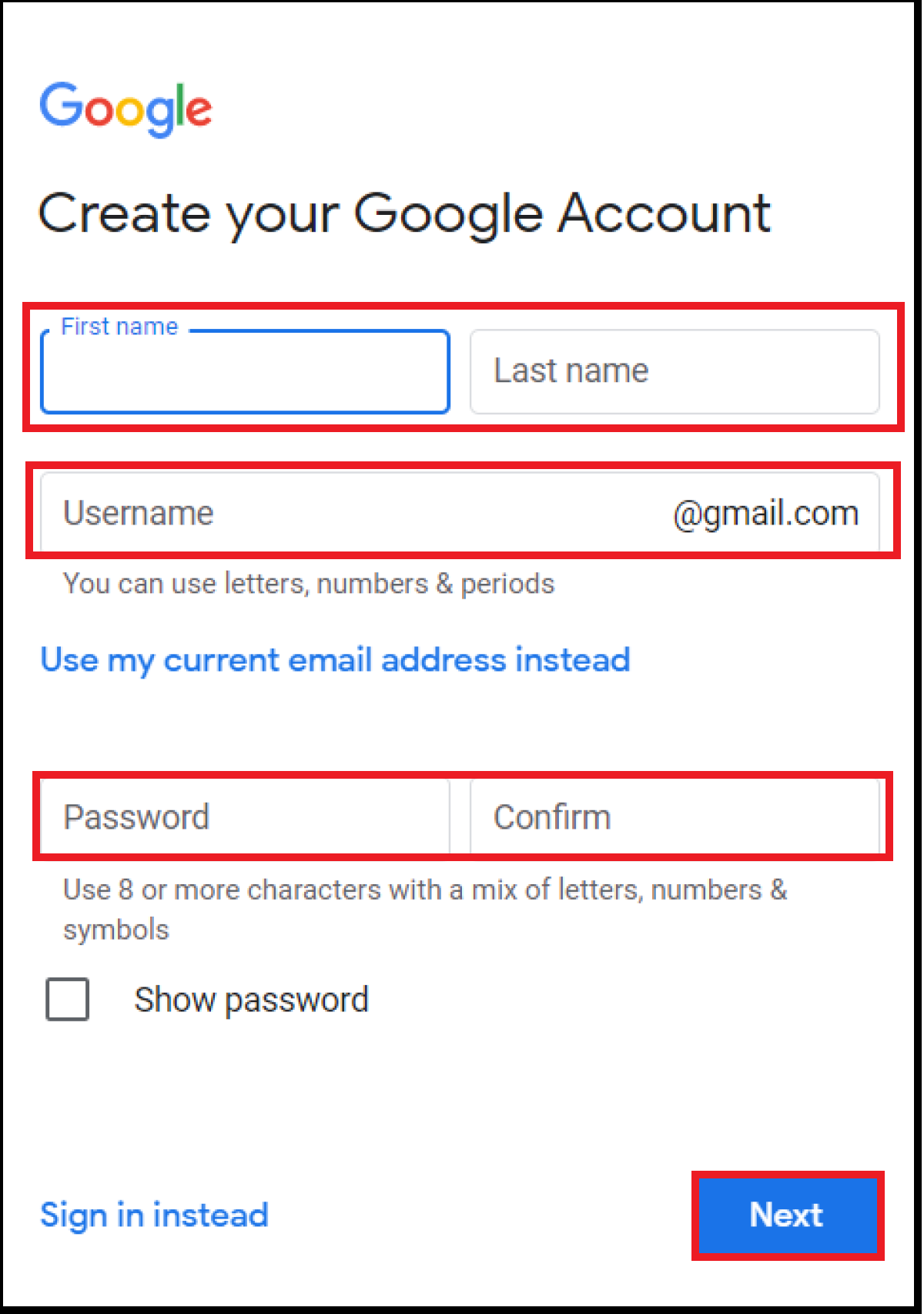 Step 3: In the next window, enter other mandatory information such as a phone number, date of birth, gender, and (optionally) an email address in case you need to recover your account. Click "Next" again.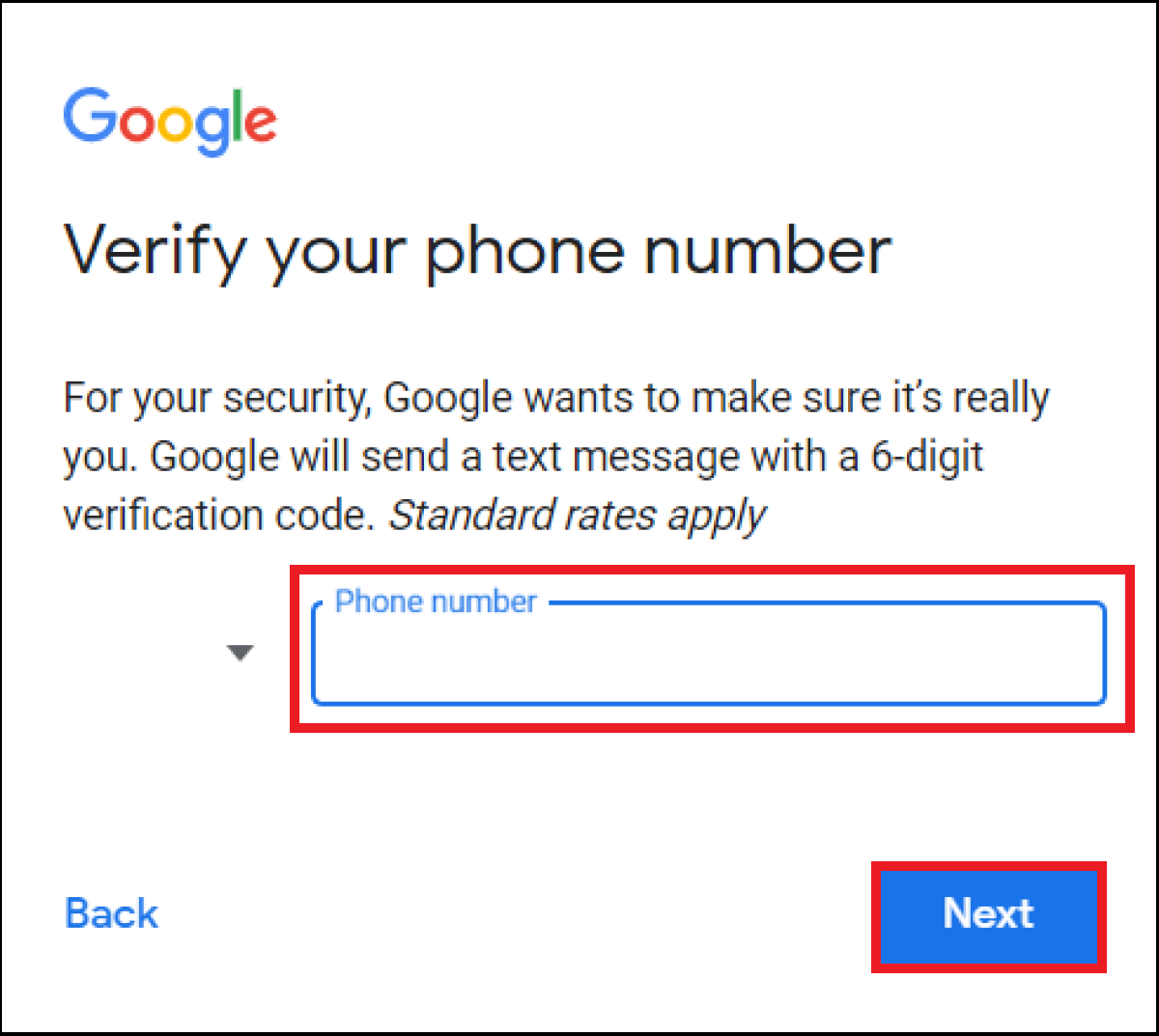 Step 4: In the last step, check two more boxes to accept Google's terms and conditions and privacy policy, and finally click "Create account".