How to know if someone blocked you on WhatsApp
Individual contacts can easily be blocked on WhatsApp. In this article we'll show you the steps you can take to find out if someone has done that to you.
How do you know if someone blocked you on WhatsApp?
Below you'll see a few situations that might indicate you've been blocked:
You can't see the profile picture of your contact
You can't see the contact's online status
You can't see the contact's status
Messages won't get delivered
How to check if someone blocked you on WhatsApp
It's actually not that difficult to block WhatsApp contacts. However, it's hard for the blocked users to notice this themselves. WhatsApp doesn't send out a notification to the blocked person. Instead, you have to figure it out yourself based on a few clues, which you can see below in more detail.
You can't see their profile picture anymore
If your contact used to have a profile picture, but now you can't see it anymore, it can be an indication that they've blocked you. This is something we usually notice pretty quickly, as the eye is quick to detect such visual changes. Many WhatsApp users also have a profile picture, so when someone suddenly doesn't, it is usually easy to spot, like in the example below.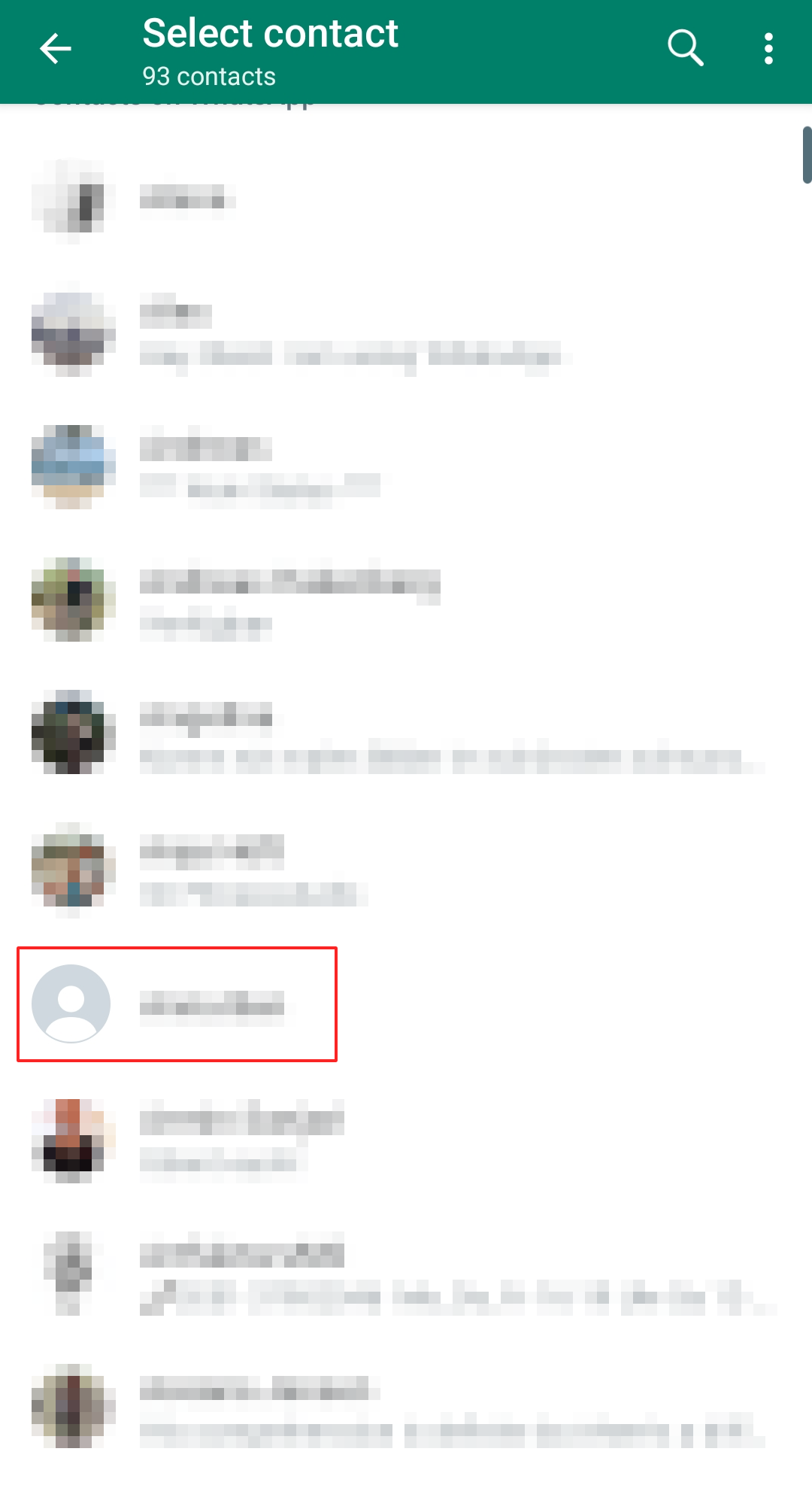 However, a missing profile picture alone is not solid proof that you've been blocked on WhatsApp. The person might be in the process of changing profile pictures or might have just decided they don't want to have one anymore. So, you should continue checking if other indicators also apply.
You can't see the person's online status
Another way to know if someone blocked you on WhatsApp is to check if you can see their online status in the chat you have with them. Blocked users can't see when that particular contact was last online.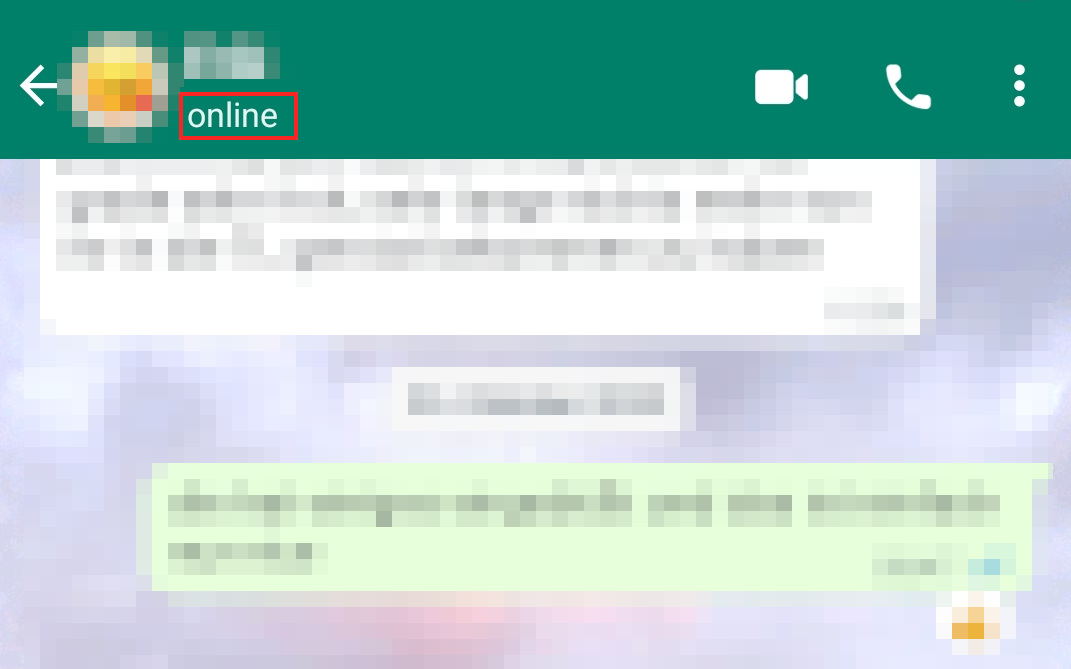 However, this is also not a completely reliable indicator. WhatsApp allows its users to regulate what they show to their contacts, and this includes the online status. So, it's quite possible that you have not been blocked, but that your contact has decided not to share their online status anymore.
Tip
Are you looking for an easy way to save your data in one central place? The HiDrive Cloud Storage offers certified data security and it's also easy to use on your phone.
You can't see the status on your contact's profile
Not seeing your contact's profile status anymore is another indication that they might have blocked you. To see the profile status, tap on the contact's name in the chat you have with them.
This is also not a bullet-proof indicator, as you can use WhatsApp without saving the contact's number. This means you can send another person a message even if they haven't saved your number, and vice versa. You just won't see their status. So, even without the status you can't really know for sure if someone blocked you on WhatsApp.
Two check marks are missing and messages are not being received
The last check you can do is to see if two checkmarks appear after you've sent your contact a message. WhatsApp uses different set of checkmarks to indicate the status of a sent message. One checkmark means you've successfully sent the message, and two checkmarks mean that the message has also been received by the other party. Finally, the two checkmarks turn blue when the recipient has seen the message, as seen by the example below.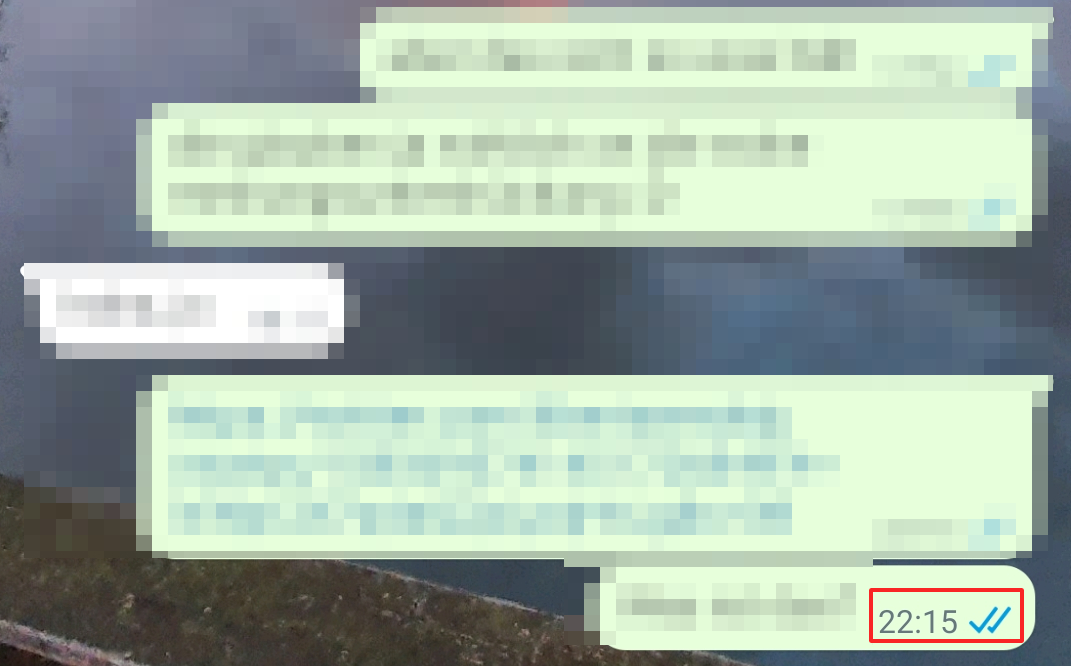 The "read" function can be disabled in WhatsApp's privacy settings. It means people won't show their contacts when they've read their messages, so checkmarks will never turn blue.
If this is the case with you, it could be that your contact decided to disable this function, are just offline for a while, or they might have even changed their number. In the latter case you should be prompted by WhatsApp to send your messages to the new number instead of the old one.
If your messages aren't being received, it can also be that the person has lost their phone or perhaps they accidentally removed you from their address book, it can happen!
Tip
Read more articles related to WhatsApp from our Digital Guide:
Summary: How to know if someone blocked you on WhatsApp?
Unfortunately, there is no sure way to know if someone blocked you on WhatsApp. As WhatsApp doesn't let the blocked person know this, you need to investigate on your own. And even if nothing mentioned above is a clear indication that you've been blocked, but if they're happening simultaneously, then there might be a good (or, well, bad) chance that you have been blocked.
Sometimes people block you without a reason, sometimes an argument or something similar precedes it. To avoid the embarrassment of wondering whether you have been blocked in the first place, it helps to be polite and follow netiquette. It's especially important in large groups that everyone behaves in a constructive and polite manner, to make being part of the group a great experience for everyone. Engaging in trolling or spamming, i.e. sending a large number of messages in a short timeframe, will most likely get you blocked. So don't do it.