Stand out from your competitors with a new top-level domain
Register a .construction domain to build a memorable brand
Use a top-level domain name to reach your target audience
Build a unique web presence and register a .construction domain!
How a .construction domain name can promote online success
As well as establishing ownership, the right domain name can add credibility to your business and be used as a means of advertising to potential customers. Our new set of .construction domains are an effective way to ensure you directly reach the right audience and accurately portray your brand. With such a wide variety of services covered within the construction industry, the right domain can help to place you in the right category, such as .builders for building contractors, or .properties for real estate services, making it much easier for potential customers to identify and locate your company.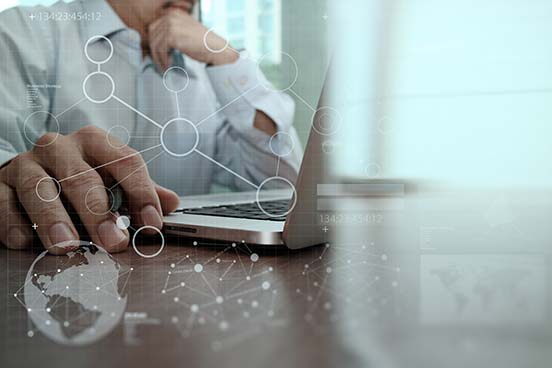 The advantages of ordering a .construction domain over a .com domain
New businesses will often find that their desired .com domain name is already taken, and that it's only possible to register an intricate, modified version, such as mister-bricks1.com. However, adding numbers or hyphens to your company name makes it considerably less catchy and more difficult to remember, which is highly detrimental to branding. The new top-level domains offer a much wider variety of options, making it much more likely that you will be able to align your domain with your company name. Buying a .construction domain, or one of the many similar nTLDs such as .plumbing or .rentals, for example, enables new businesses to maintain brand integrity and stand out in the competitive online market.
Didn't find what you were looking for?
We may have the ideal solution for you.
.construction domain
FAQ
TLD stands for top-level domain, which is the technical term for the very last component of the domain name — or web address. The most commonly used top-level domains include those such as .com or .net, and top-level domains can also be country-specific, such as .co.uk or .au. As these generic domains are so widely used, it is increasingly difficult for companies and individuals to find a suitable domain name that truly reflects their brand. The new top-level domains, or nTLDs, present a solution to this problem by opening up a much wider variety of options. They also make it easier to advertise your company's services, for example through a .plumbing or .repair top-level extension. Ordering a new .construction domain instead of a generic TLD is a great way to enhance your brand and connect with your target audience.
There are many ways in which a new top-level domain, such as .construction, can add credibility to your business. Firstly, a .construction domain provides much clearer information about your company and the services it offers, encouraging potential customers to follow a link to your website. What's more, building a strong brand is key to gaining customer trust and loyalty, and a .construction domain is a much more powerful branding tool than .com. Not only does it help you to stand out from the innumerable .com websites already online, it also helps you to create a domain name that is tailored to your industry. Internet users are growing increasingly accustomed to seeing different domain extensions, and as long as you have a secure website and a quality brand, a new top-level domain name should not deter any potential customers.
Live Chat
Chat with one of our IONOS experts.