CEO IONOS by 1&1
Achim Weiss
Achim Weiss is a veteran of the European internet industry, with more than 20 years' experience. As CEO of IONOS by 1&1, he is responsible for the company's overall strategy and product development.
Considered as one of the top experts in the field of developing hugely scalable internet infrastructures, in 2010 Achim founded ProfitBricks in Berlin, the first German company focusing on cloud infrastructure (IaaS). When 1&1 acquired ProfitBricks in 2017, Achim returned to 1&1's management board, and was named CEO of IONOS by 1&1 in October 2018.
Achim had previously worked as Chief Technology Officer at 1&1 until 2008, during which time he developed the world's first mass market hosting platform. Alongside this, Achim ran the largest European email platform as CEO of 1&1's sister company, GMX.
In 1995, Achim co-founded Schlund+Partner, the German web hosting pioneer based in Karlsruhe, Germany, which was acquired by 1&1 in 1998.
CTO IONOS by 1&1
Henning Kettler
Henning Kettler is the Chief Technology Officer (CTO) and one of the Deputy Chief Executive Officers at IONOS by 1&1. In these roles, he oversees the technical product development of all international hosting products, including Arsys in Spain. He is also responsible for IONOS by 1&1 data center infrastructure in Germany, France, Spain, the UK and the US, including both the IONOS by 1&1 Wide Area Network and Data Center Networks. Since April 2018, he has also served as CTO of STRATO AG.
Henning has been with the company for more than ten years. He started his career as a software engineer at BMW Rolls-Royce, and in 1995, began leading the IT department at Arcor, inspiring the company's rapid growth. In February 2007, he was appointed CIO and was invited to join the Arcor board. During that time, he also was responsible for the operations department.
COO IONOS by 1&1
Hüseyin Dogan
Hüseyin Dogan is Chief Operations Officer (COO) for IONOS by 1&1 and is responsible for operational business. Since April 2018, he has also served as COO of STRATO AG.
Hüseyin has more than 20 years of management experience in international finance and eCommerce. Before joining the company in June 2017, he was Managing Director of Customer Service at Amazon from 2015 to 2017, where he was accountable for customer service and the customer experience on amazon.de. Prior to this, Hüseyin worked as Director of EMEA Operations at PayPal for more than seven years, beginning in 2008. In this position, he was in charge of the Operations teams in all EMEA markets.
He started his career at General Electric in 2000, where he held various management positions in the financial division, most recently as Head of Retail Banking, Strategy, and Sales Controlling.
CFO IONOS by 1&1
Matthias Steinberg
Matthias Steinberg is CFO at IONOS by 1&1. In addition to his financial duties, he is also responsible for the transformation and growth programs at IONOS by 1&1. He took on this role in April 2017.
Before joining the company, he held different positions in the management team of Unister from 2013 to 2017. In his last position as Chairman of Unister Investment Holding, he initiated the financing, restructuring and sale of the Unister group companies and assets.
Matthias previously worked as investor and CEO for Lokad.com and as a Vice President of Technology Investments at Summit Partners. He started his professional career in strategy consulting at the Boston Consulting Group, where he first became acquainted with the concept of the new economy.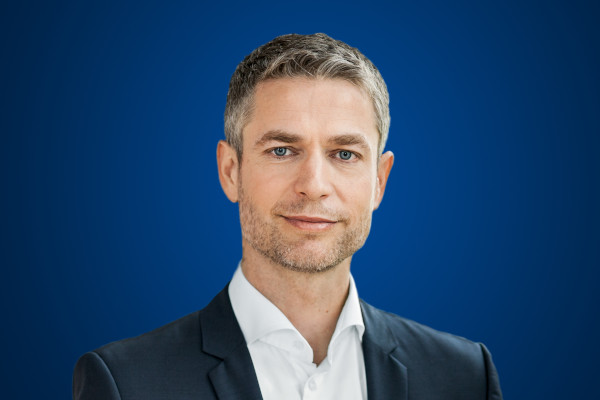 CRO IONOS by 1&1
Christian Böing
With more than 17 years' experience in the industry, Christian Böing is responsible for sales, marketing and websites as well as all subsidiaries and M&A business activities at IONOS by 1&1, and is one of the company's Deputy Chief Executive Officers. In addition to these roles, Christian acts as the CEO of leading internet hosting service provider, STRATO AG.
Prior to this, Christian held senior roles at communications company, telegate AG, including General Manager of Media alongside a position on its management board. Between 2008 and 2011, he acted as Head of International Product Management Hosting for 1&1 Internet AG. Previously, Christian also held various managerial positions at Vodafone D2 GmbH.
The business graduate began his career as a research assistant to Prof. Dr. Dr. h.c. mult. Heribert Meffert, at the University of Münster, Germany, where he was awarded his doctorate (PhD) in Marketing.
CCO IONOS
Martin Endress
As Chief Customer Officer (CCO) at IONOS, Martin Endress is responsible for managing the firm's customer base.
He started his career at Microsoft and with the Boston Consulting Group, and now has over 15 years' experience in marketing and sales. From 2016-17, he was Senior Vice President for Customer Retention and Loyalty at E.ON Energy Germany, where he then took on the position of SVP Digital.
In this role, he was responsible for developing E.ON's digital strategy and channels, successfully creating E.ON's first online store and introducing a new cloud-based tech stack in the process.
Martin holds a PhD in Political Economy from the University of Cologne, and Master's degrees from the London School of Economics and the LMU in Munich.
Contact us
We are here – drop us a line if you have any questions or concerns.
1-484-254-5555
We're here whenever you need us, 24 hours a day, 7 days a week.
Live Chat
Chat with one of our IONOS experts.
Start chatting