The right eCommerce solution for you
Start selling online through social networks or your own online store.
See your options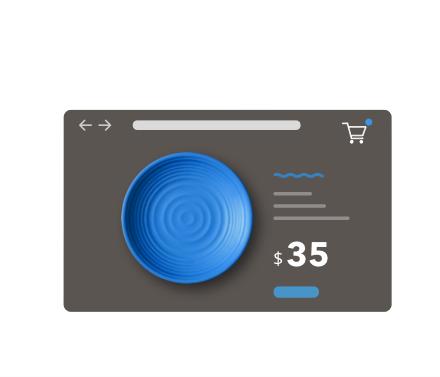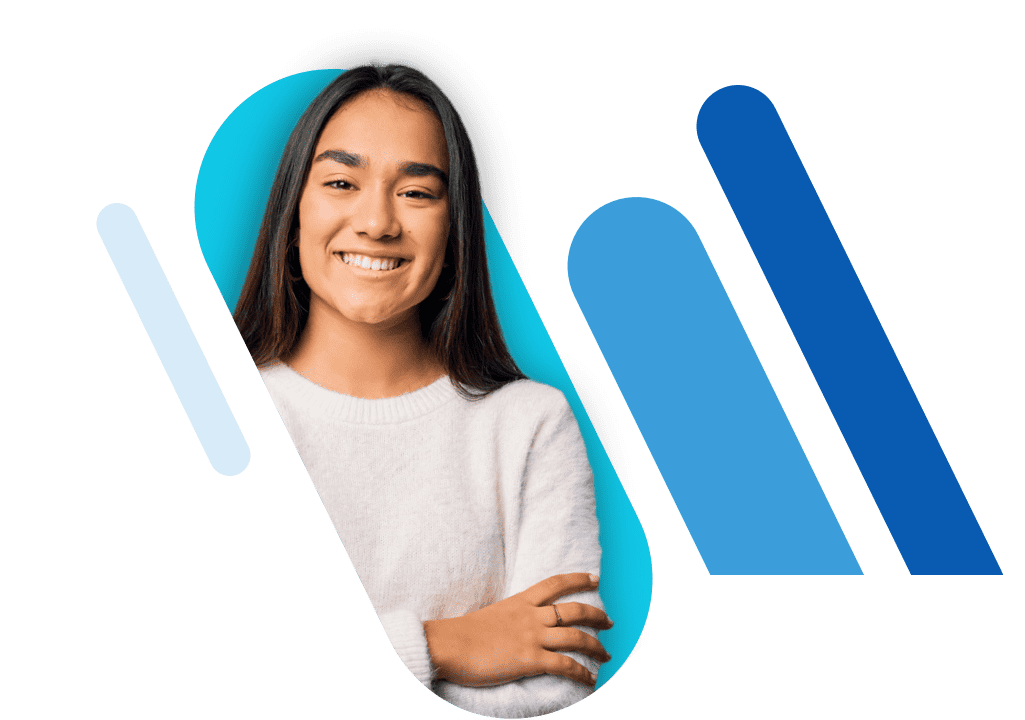 Social Buy Button
Easily sell on Facebook, Instagram, and other social platforms.
Learn more
Store plugin
Add an online store to your existing website. Works with WordPress, WIX, or any CMS.
Learn more
Online Store
Build a scalable eCommerce website fast without any coding or design skills.
Learn more
Online Store Expert
A fully-fledged online store solution with advanced features.
Learn more
Sell online how you want
Social Buy Button
Sell on social media
Users can check out your products directly on social networks without leaving their platform
Designed for mobile phones, you can also manage everything from your smartphone.
See product
Store plugin
Add a button and sell on your website
Got a website or a blog? Add your own store with ConnectaStore. It's easy. Just copy and paste an HTML snippet or add a plugin to your site
You'll keep your current content, domain name, and Google ranking.
See product
MyWebsite Now Online Store
Build an eCommerce site, fast
Create and start selling on your own website with our fastest online store builder. With helpful presets, shipping and tax calculators, and more..
Integrate selling on Facebook, Instagram, and accept contactless payments locally — it's all possible.
See product
MyWebsite Online Store Expert
Take eCommerce to the next level
Sell around the globe, B2B, on Amazon, and Google Shopping. Add up to a million products and offer real-time shipment tracking.
Online Store Expert is perfect for businesses with more complex demands and customization needs.
See product
Compare IONOS eCommerce solutions
Social Buy Button
Online Store
Store plugin
Online Store Expert
Sell on your own website
Number of products

Sell and manage this many products, including variations like size. Manage stock levels, and filter by product categories and attributes.

10

500

(expandable)

5,000

(expandable)

1 million
Sell digital products

For example PDFs, images, videos and more.

1 GB per file
10 GB per file
Import product data

Import existing product information via CSV or xCart.

Website builder included

Build a website that's customized to your online selling needs.

Flexible payment methods

Offer your customers the most popular payment options: PayPal, credit card, direct debit, prepayment, and many more (Stripe, Square, Afterpay, etc.).

around 20 options
around 20 options
around 70 options
around 70 options
Flexible shipping and pickup options

Create customized or flat rates, or use standard carrier rates. Offer customers delivery or in-store pickup.

standard shipping only
standard shipping, expandable
Sell on Facebook

Synchronize your product catalog with Facebook and sell directly to customers.

Sell on Instagram

Synchronize your product catalog with Instagram and tag photos with products to sell directly to customers.

Sell on Google Shopping

Synchronize your product calalog with Google and sell directly to customers.

expandable
expandable
Marketing tools

Create discount codes and promo prices. Market your business and sell directly on Facebook and Google.

expandable
Professional store management

Manage orders and edit the HTML of your emails and invoice templates.

Mobile app

Conveniently manage products and orders with the app for android and iOS. Your team can also use the app to process orders.

Price
Starting at
Starting at

$

6

/month

Starting at

$

0

/month

Starting at

$

35

/month

Learn more
Learn more
Learn more
Learn more
Still undecided? Here's our comparison of the top 5 eCommerce platforms in 2023:
eCommerce platform
Advantages/disadvantages
Suitable for...
Magento

+ Stable, reliable and scalable

+ Customizable and flexible

+ Tons of features

+ Large community

- Requires intense resources

- Skilled IT team needed within the e-commerce team

Larger businesses and agencies




Recommended platform:

WooCommerce

+ Largest community worldwide

+ Easily customizable

+ Simple to install

+ Large number of plug-ins

- Dependent on WordPress

- Frequency of updates

Mid-sized businesses and agencies




Recommended platform:

Zen Cart

+ Lots of built-in features

+ Requires basic programming skills

+ Hundreds of free payment modules

+ Freedom to modify the source code

- Outdated layouts

- Difficult to upgrade

Mid-sized businesses and agencies




Recommended platform:

osCommerce

+ Large number of free plug-ins

+ Great support

+ Renowned community and forum

+ 200+ connected payment providers

- Difficult to customize

- Old technology

Mid-sized businesses and agencies




Recommended platform:

Open Cart

+ 13,000+ themes and modules

+ Free community and premium support

+ Intuitive admin area

+ Multi-store functionality

- Expensive, necessary plug-ins

- When updated, some features show errors or do not work

Mid-sized businesses and agencies




Recommended platform:
No time to build your own store?
Leave it to our experts and get the perfect online store.
eCommerce Design Service
We'll build you an online store optimized for selling online.
Service includes:
Online store with 3 pages, 10 products, and 10 product detail pages
Setup of payment and shipping methods
Facebook & Instagram Shop integration
Full training on how to use your online store
Unlimited maintenance, edits, and updates
Get started with a free, no-obligation consultation.
Learn more
Free support and how-tos
Questions about building your online store? Ask your personal consultant.
One contact for all your questions
Individual support
Your personal consultant is there for you from the start. They'll help you get the most out of your online store.
Product guides and videos
In the
IONOS Help Center
you'll find information on lots of website topics. Start with website basics like design and SEO, or deepen your knowledge of analytics, eCommerce and marketing.
How to sell more on Facebook
Facebook is the perfect platform for boosting sales and learning about your target market. Get started or skill up with this free guide.
How to sell on social media
Social media has huge potential for driving sales. Find out how to boost customer engagement, build relationships and win new customers in this free guide.
How to start selling online
Thinking about launching your own online store? Set yourself up for success with our handy checklist. It covers designing, launching and maintaining your store.
eCommerce checklist: Make your store successful
Get organized: Think of a story!
What do you want to achieve with your online store?
Will you sell online only or will you also go the brick-and-mortar route? Do you have a website already and want to add a store?
How are you planning to get visitors to your website?
Is there a smart way to create synergies between online and offline prospects of your business?
Do you have someone to help you set up your eCommerce platform? Do you have programming skills?
What is your value proposition? What problem are you solving for your customers?
Do you have sales staff that use the online store to present your products?
Do you explain the details of your products correctly?
Design and structure your store
Will you have a few key products or a wide range of items?
How are you going to display these product pages to users of your website?
How is your navigation structured?
How can you make sure you have stunning images of your products?
Think about easing the checkout process for your visitors.
Think mobile first, meaning: responsiveness of your store interface.
Do you want to sell your products in one country or more? Do you offer multiple currencies?
How do you want to interact with your customers? Via chat, phone or email?
Administration
Keep in mind that you'll need process emails for order confirmations, payment, shipping, etc.
Set up payment methods: Offer your customers their preferred payment method, depending on your industry - credit cards, cash on delivery, PayPal, etc.
Think about how you want to deliver the items. You can choose your own carrier or use one that's integrated in the ready-made shop solution. Offer your customers different shipping rates. A flat rate, for example $5 for any purchase, or free shipping starting with a certain amount spent. You can even adjust your shipments depending on volume or weight. Use this feature only if selling high volumes of goods. Otherwise just decide which flat rate is best for your business.
Track your sales with Google analytics, improve your conversion.
Do you need a store system that includes inventory management?
Secure a domain and go live
Choose a domain name that fits your business.
If your country specific domain is not available, think about having a domain that fits your industry such as .restaurant. This can increase your chances of finding an available domain and demonstrates which industry you belong to.
Marketing and multi-channels
Look for ways to involve customers: email marketing, coupons, discounts, start customer loyalty programs.
Do you want to sell on Amazon or eBay? How can you differentiate your products? Pricing, naming, product descriptions?
Bring more traffic to your shop by placing your products on multiple comparison portals or deal websites.
Stay up to date and relevant
Your shop is alive. Add fresh content. Give people good reasons to frequently visit your site.
Always give your customers more: embed YouTube videos, social media sharing opportunities.
Get feedback from your customers and use it to improve your products and your online store.
Creating an online store
FAQ – Frequently asked questions
The length of time it takes to create an online store depends on a number of factors and can vary based on the size of the shop, the tech used, the budget available, and the creator's IT skill level.
You can find a number of resources in the Digital Guide that will help speed up the process of starting an online store, offering advice on dealing with the different stages of creating your shop.
The advantages of an online store are that you can reach a whole new customer base, increase your sales, and be able to sell 24/7 without the limitations of a physical store.
Generally speaking, creating an online store can significantly increase your business turnover and can even save you money by allowing you to identify and meet the specific needs of your customers. In this way, you'll have more relevance to your audience and can adapt more easily to their buying habits.
It can be hard to distinguish the difference between free open-source online store platforms and paid eCommerce solutions. So, what's the difference?
An open-source online store is generally intended for professional developers and those familiar with programming languages, because they enable the highest level of customization for very specific needs.
Paid online store platforms are best for anyone starting out in eCommerce, whether it's to accompany a physical storefront or to launch entirely as an online retailer. They're user friendly and often times you don't need IT knowledge.
There are many eCommerce platforms out there, but the six major platforms are Magento, WooCommerce, PrestaShop, osCommerce, b2evolution, and the IONOS eCommerce Website Builder.
This comparison of the different e-commerce platforms can put things into perspective and help you decide on the best eCommerce platform for you and your store.
An eCommerce platform is a software technology solution that enables you to build an online store and run a business online. eCommerce software provides you with tools that facilitate inventory management, help to calculate taxes, and make it easier to add or remove products in your store. eCommerce platforms can be very beneficial for those without technical backgrounds since the software takes care of a lot of the operation.
Many design possibilities
Top-notch site security
Easy to create pages and content
Ability to grow as your store expands
Expand capabilities with third party plugins
Online support
Multi-channel functionality
eCommerce software enables you to have everything you need to run your store in one place. If there are tasks that the platform can't do, it's possible to link other plugins or apps (e.g., Twitter, Facebook) to the platform so you don't have to switch between different services all the time. Choosing the right eCommerce platform is crucial for your business. The general rule of thumb is that the more flexible the software is, the less simplistic it will be.
E-commerce platforms are usually based on a common programming language such as Java or PHP. To get the platform online, you either host it yourself or have it hosted for you in the cloud. A third possibility is mixed-hosting where you get the best of both worlds. IONOS hosts six of the best e-commerce platforms, which makes it a lot easier for you to get started.
IONOS offers several hosting packages so there's something for you, whether you're a freelancer or a large company setting up their online store. Installation requires a few simple clicks in the IONOS App Center and then you can begin designing your store. Magento, WooCommerce, PrestaShop, osCommerce, b2evolution and the IONOS eCommerce Website Builder provide you with numerous ways to personalize your storefront to help you stand out from your competition.
Visit the Help Center if you have any more questions on how eCommerce platforms work.
Couldn't find what you're looking for?
Check out these other great options.
Live Chat
Chat with one of our IONOS experts.