VPS Hosting for Australian customers
Get fully virtualized VPS with full root access and API.
See plans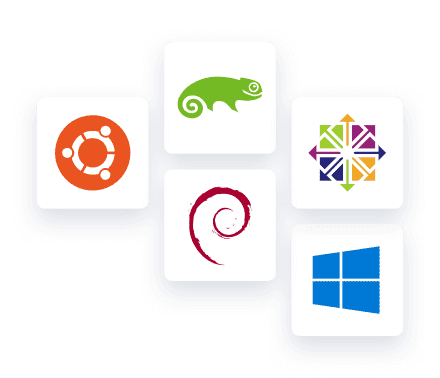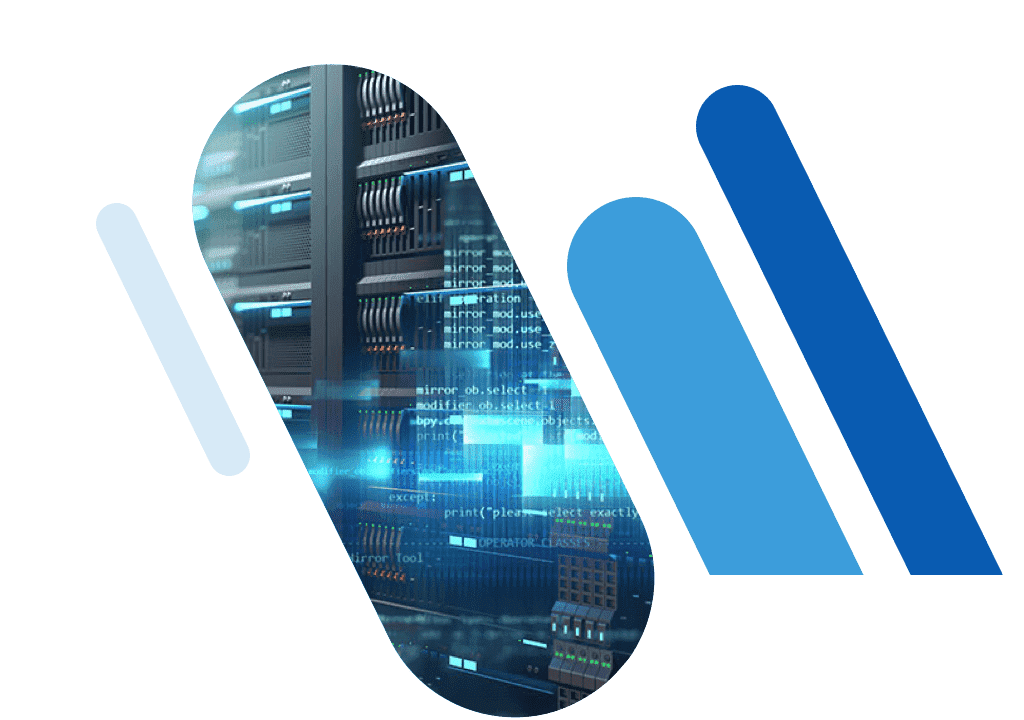 VPS performance without compromises
Fast, reliable VPS hosting featuring SSD storage and dedicated resources.
Data center choice
Choose from secure ISO-certified data centers in the US, UK and Europe.
Uptime guaranteed
99.99% uptime will keep your project online and result in fewer outages.
Unlimited traffic
We won't throttle or restrict traffic at anytime — ever.
Full virtualization
Our virtual private servers are fully virtualized for more isolation, autonomy, and security.
Select your server
Unlimited traffic up to 1 Gbit/s
Optional Plesk Web Host Edition
Minimum contract
Choose a monthly or annual term
Cancellation
1-month contracts: Cancel monthly
12-month contracts: Cancel after 12 months, then monthly
Billing method
You will be billed monthly, in advance.
State and local taxes will apply.
Click here
for our General Terms and Conditions.
All VPS features
Find out more about servers and cloud solutions at IONOS
here
.
Choice of data center location
United States, United Kingdom, Germany, Spain
United States, United Kingdom, Germany, Spain
SSD NVMe storage system
Inclusive
Unlimited traffic
Inclusive
Bandwidth
External server connection up to 1 Gbit/s
External server connection up to 1 Gbit/s
Wildcard SSL certificate

Encrypted data transfer of your customer data according to the latest security standards with a Wildcard SSL certificate.
Inclusive
High-performance data centers
Firewall management

Network security system to control traffic according to configuration. In the IONOS Cloud Panel, you can define individual rules for the external firewall, which can be applied to single or multiple servers.
Inclusive
IPS/IDS

IPS and IDS form the first barrier in our security network and protect against unwanted access.
Inclusive
Cloud Backup (optional)

Professional backup and recovery solution from Acronis.
From 5 cents per GB/month
From 5 cents per GB/month
DDoS protection

IONOS anti-DDoS protects your applications and services against a wide range of denial-of-service and high-bandwidth sustained attacks no matter in which IONOS data center they are deployed.
Inclusive
Linux

See available versions in the dropdown menu on the configuration page.
Latest versions of AlmaLinux, CentOS, Debian, Rocky Linux, and Ubuntu.
Latest versions of AlmaLinux, CentOS, Debian, Rocky Linux, and Ubuntu.
Windows
Windows Server® 2019 or 2022
Windows Server® 2019 or 2022
KVM console

Use the KVM console to always have direct access to your server.
Inclusive
Cloud Panel

Central administration program to easily administer all server functions.
Inclusive
Full root access

Full control over your systems, services and network.
Inclusive
Administration tool Plesk Obsidian

Plesk Web Host Edition is available on request (includes unlimited users, unlimited domains, and is resalable). Request it in the Cloud Panel via a licence key.
Inclusive
Control panel

Access to your customer data as well as convenient configuration and contract management.
Inclusive
Encrypted remote access

Encrypt server access. On Linux with SSH and using RDP for Windows.
Inclusive
Number of email addresses

Create 2 email addresses for free.
2 GB storage capacity per inbox
Inclusive
Email 2.0

Comfortable access to your inbox from any browser.
Inclusive
Anti-spam

Automatic spam protection at server level.
Inclusive
1x IPv4 address per server included
Inclusive
Unlimited external domains

Integration of external domains from other providers.
Inclusive
DNS management

Individual setting of DNS entries (e.g., for external domains or own mail and DNS server services).
Inclusive
State and local taxes will apply.
Click here
for our General Terms and Conditions.
Secure VPS hosting
From redundant storage networks, backup solutions and firewall rules, to access and data transfer — everything is designed for maximum security.
Certified infrastructure
Our data centers are among the most secure and most modern in the world. They are ISO 27001 certified and backed by our commitment to provide the you with the highest levels of uptime.
SSL encryption
For the best possible protection of your data and maximum reassurance for your users, a Wildcard SSL certificate is included with your VPS.
Firewall management
The external firewall automatically protects you from attacks. Individual firewall rules can be set centrally in the IONOS cloud panel.
DDoS protection
Our global scrubbing protects you against DDoS and sustained high-bandwidth attacks by diverting suspect traffic to our scrubbing centers — mitigating the threat and protecting your infrastructure.
Backups
For an additional fee, you can backup your data with an industry-leading solution from Acronis.
24/7 expert support
If an issue arises, our server experts are available 24 hours a day, 7 days a week. They'll get your issue solved fast, minimizing any downtime.
Operating systems and distributions
Discover the ideal operating system for your virtual private server.
VPS use cases
Our VPS comes with unlimited traffic and full virtualization making it ideal for a variety of uses.
VPS for eCommerce
For those with root server knowledge, powering your online store with a virtual private server is an affordable way to guarantee visitor performance and improve SEO.
Education and training
Interested in web development? Linux VPS are the perfect playground for computer science majors or anyone else interested in learning web application development.
Small business use
Set up a virtual server for your small business to customize security, host multiple domains or improve your website's loading times in the face of increasing traffic.
Game servers
You can use VPS for game servers, but you'll need to limit the number of players. If you're interested in hosting more demanding games, you should choose a Cloud or Dedicated Server.
Testing new web apps
VPS is a great way to test new web applications you've developed. It doesn't carry the higher price tag that comes with dedicated servers, but does give you an independent and isolated test environment.
WordPress
If you're more tech-savvy or want more control over your WordPress, you can easily adapt our VPS to your WP needs. The advanced customization that a VPS provides will give you more flexibility and control over settings.
Full flexibility and easy administration
Choose from a range of widely used Linux and Windows operating systems, including Windows Server 2022. Root access means total control of your VPS: Change any file, install server-wide applications and fully customize your server to the needs of your project.
The Plesk Obsidian management software also enables you to control your server conveniently and securely.
The latest technologies
Maximum VPS performance is ensured by the latest-generation of hardware — including Intel® Xeon® E5 processors and 100% SSD storage.
Full virtualization and redundant SAN storage guarantee maximum availability, while the intuitive IONOS cloud panel streamlines your VPS management.
Millions of customers choose a virtual server from IONOS, Europe's leading hosting provider.
Our customers rate us:
Couldn't find what you're looking for?
Set up by the pros
Experienced specialists in the IONOS Agency Partner Network can help with the development, administration and maintenance of your web project.
Cloud servers
All resources are dedicated to you and scalable on demand, ensuring peak performance for your sites and applications.
Cheap virtual server
FAQ – Frequently asked questions
Access to your server is available through the following means:
Linux VPS: via an SSH encrypted connection
Windows VPS: via RDP
Should any problems occur with the network or firewall, a KVM console is also available in the cloud panel to help ensure access.
As a general rule, setting up a virtual private server is done within minutes — 55 seconds being our target. For larger projects, however, where an OS uses a lot of memory, for instance – the installation phase may take slightly longer.
If you decide on one of our VPS Hosting plans, you will have access to an operating environment that is tailored to support your application or software needs. You'll be able to install any apps yourself in no time, via root access. Typical use cases might be as:
Web servers
Mail servers
Shop servers
Development servers
Customers can use the product for both non-commercial and commercial purposes.
We offer some of the best vps hosting plans you can find. Check out these questions frequently asked by customers:
Can I rent a VPS with Plesk?
Yes, you can install Plesk for a fee.
Can I get a server with one or more domains?
Absolutely. Users can add any number of domains to your contract for a fee.
What if I have special requirements regarding storage technology and space?
Our VPS offers include SSD memory.
Special feature: The memory is not stored locally within the hardware containing the CPU and RAM components. Instead, users receive SAN (Storage Area Network) memory, i.e., a network of SSD memory that is separated physically from the actual unit.
Advantage: Improved data security through redundant storage. Compared to classic HDD storage, there is also a speed advantage when loading websites or applications. The IOPS (input/output operations per second) and the read/write speed of data is significantly higher as a result.
How about my own server image?
An image is installed directly on your virtual server. You can change operating systems at any time when reinitializing, giving you more flexibility.
Is there a backup service in place?
A backup function is available. You only pay for the storage space needed for the data you back up.
Will I be protected against DDoS attacks?
Complete protection against this type of attack is not possible. We do take, however, a variety of measures in our high-security data centers to protect your data and infrastructure in the best possible way.
Can I use Docker?
A Docker image is not available as an option in our cloud panel. However, you can download and install Docker on your own terms via Plesk or with root access (e.g., GitHub) to the server.
A virtual server and WordPress – does that work?
Of course. You can order one of your virtual servers and use our ready-made WordPress image, which can be installed from your cloud panel with a click of the mouse. Alternatively, you can use the WP Toolkit to help create the blog you've always wanted.
Does the server come with preconfigured email functionality?
It certainly does. We offer you our very own mail system, which is also available as a feature in many of our other products (e.g., web hosting). If this is not enough, you can install another email service on the server with root access or via Plesk.
I handle large amounts of data, so security is very important – how am I protected from viruses and malware?
As you receive root access, you have the control to secure the system yourself. This can be done with a number of compatible, widely available antivirus software packages (not included).
Do I need to worry about SSL?
There's no need to worry as all VPS plans come with one Wildcard SSL certificate.
How does the setup process of the operating system work exactly?
The installed operating systems on our VPS are already preconfigured. The most common functions and programs for each particular version are available immediately, so you can start installing and configuring your own apps.
Do I get SSH access?
It's included with our Linux VPS products.
What if I need multiple IPs?
You can activate additional paid for IPv4 addresses or alternatively, a free IPv6 subnet for your project.
Are there any limitations to the traffic on my server / site?
No, there are no restrictions. Our US Virtual Private Servers are extremely cost transparent.
I tend to prefer Linux, would you recommend I use Debian or Ubuntu?
That depends entirely on personal preference. Linux offers you a variety of possibilities. A blanket recommendation is not possible as it depends on individual use cases.
Can I use Java, ASP.NET or PHP?
Yes. Our VPS hosting solution is offered as a root server, which means you can use any programming language or install any application.
Occasionally, we are asked to explain some of the following questions and terms:
What is the difference between a "VPS" and the terms a "root server" and a "managed server"?
The term "virtual server" refers to the type of server (virtualized server). The term "root server", on the other hand, describes the way in which the system can be accessed. Root access means that the administrator has unlimited control over the system.
"Managed" means that the service provider provides and administers the operating system (security updates, patches, etc.) and the user cannot select or install another operating system. The customer has the option to install and use the applications provided. Server administration knowledge is therefore not necessary.
And the difference between a "virtual server," a "cloud server" and a "dedicated server"?
A virtualized server combines physical hardware that is broken down into separate systems with the help of software. These servers can then be used and shared by several users. In fact, the resources available in the actual server (CPU, RAM, and memory) are divided.
Dedicated servers, on the other hand, are servers that the customer receives on the whole. Comparable to a laptop or a home PC, the installed resources/components/hardware (CPU, RAM, memory, network access, etc.) are available for the exclusive use of one user.
What is the difference between VPS and shared hosting?
Shared web hosting gives you a predefined playing field on which the only functions available have already been managed by the VPS provider.
The only limiting factor for a user with a virtual server and root access is the choice of operating system. Further options and performance can be changed by using any number of available software services that are compatible with the pre-installed OS.
We're often asked whether a virtual private server is faster than shared hosting options. Unfortunately, it's impossible to provide a general answer. There are powerful hosting plans with faster computing resources than that of a VPS. The difference, however, lies in the fact that our VPS services offer guaranteed resources (computing power), whereas shared hosting products are influenced by the number of resources available to other customers and ultimately only represent theoretical values.
Didn't find what you were looking for?
We may have the ideal solution for you.