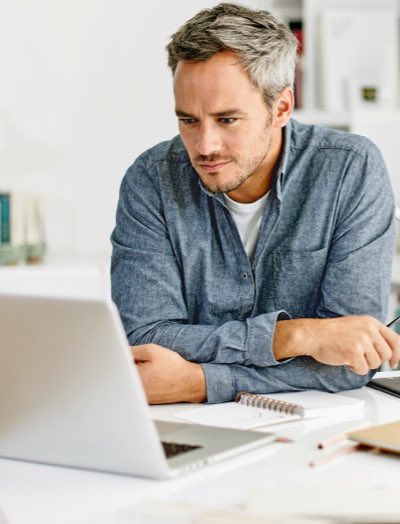 MyBackup
Protect your most important data
Back up all your devices with a few clicks automatically in highly secure, ISO-certified data centers.
See plans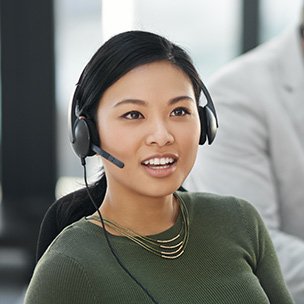 Personal Consultant
Lucy S. | Storage Specialist
Dedicated support
"Questions about your files? I can help"
Backed by our 24-7 support team, your personal consultant will be your single point of contact for questions on how to best back up your data. This service is free and only available from IONOS.
Safeguard your data on all your devices
Easily back up your smartphone, PC, tablet with one tool.
Back up what's most important to you
Between all the data on our laptops and smartphones, it seems much of our lives have gone digital. We file and store our tax returns, bank statements and other important documents directly on our devices.
But just because you store your most important data locally on your smartphone, PC, or hard drive doesn't mean it's safe forever. Over time computers and smartphones break down, and hard drives lose their ability to store data. So, staying on the safe side means backing up your data to the cloud.
Automated backups and easy recovery
With MyBackup, you'll be able to back up your data on your time. Schedule backups when it's most convenient for you, like when you're at home connected to the WiFi, while you're sleeping or binging on your favorite show. MyBackup makes it easy to set it and forget it.
You can always access your backup files by logging in to a central cloud-based dashboard. And if your computer, smartphone or tablet ever goes down, you can restore all your important files and pictures with just a few clicks.
Safe in our ISO-certified data centers
MyBackup stores all your backup files according to the ISO 27001 standard meaning your data is secure in our data centers. We also use AES 256-bit encryption to keep your files safe and sound from hackers during the upload process.
Protected from ransomware
You'll also get an extra layer of security with MyBackup's anti-ransomware protection for Microsoft Windows. As your Windows files are backed up, MyBackup scans them in real time for ransomware. If a threat is found, back up stops and you can eliminate the threat — ensuring that your back up files are not contaminated.
Peak protection for your data
Safer than an external hard drive and more convenient than cloud storage.
MyBackup
Cloud storage
Hard drive
Back up your whole computer

Secure all files and system settings.

–
varies
Standalone backups for better data security

Backups are stored independently of the original file, so damage to the original won't affect the copy.

–
Automatic backups

Data backups happen automatically in the background — you don't need to do anything.

varies
–
Set individual backup plans for different folders and files

Define how often different data sources are backed up and how long the copies are kept.

–
–
Optimized storage usage with incremental and differential backups

Save storage space by only backing up changes.

–
–
Restore old backup copies

Restore the latest backup, as well as previous versions.

varies
–
Ransomware protection

Anti-ransomware software protects your data from malicious attacks.

–
–
Set it and forget it with automatic backups
Just three simple steps and you're on your way to more peace of mind.
Step 1
Connect all your devices manually or automatically with our intuitive cloud-based dashboard.
Step 2
Install the backup agent on all your devices.
Step 3
Decide when and how often you want your backups to be made. That's it! You're on your way to automatic backups and more peace of mind.
Choose your MyBackup plan
Decide how much storage you need and safeguard your data today.
Applies to all MyBackup plans
Minimum contract
One month
Pro: Choose from 1 month or 12 months
Cancellation
1-month contracts: Cancel monthly
12-month contracts: Cancel after 12 months, then monthly
State and local taxes will apply.
Click here
for our General Terms and Conditions.
Features at a glance
MyBackup comes with a range of helpful features that may sound technical, but are really easy to use.
AES 256-bit encryption
Add an extra layer of protection with AES 256-bit encryption and set your own custom password to keep out prying eyes.
Backup flexibility
You can back up individual files, folders or images or your entire hard drive — the choice is yours.
Anti-ransomware
Special AI-based anti-ransomware technology proactively protects your Windows backups from hackers in real time.
Cloud-based dashboard
Access your backups from anywhere with an intuitive cloud-based interface.
ISO-certified data centers
We store all your data in US data centers according to the ISO 27001 standard.
Backup cleanup utility
Free up disk space by reviewing backup files, manually selecting unnecessary ones, and deleting those you don't need.
Auto-discovery
Got a new phone? New devices are added instantly once you install the backup agent on any of your devices.
Resumable replication
If your backup is ever interrupted, it resumes from the exact point it stopped, meaning you'll not be left with duplicate files you don't need.
Device flexibility
Easy data migration between Android and iOS devices means you're free to choose and not bound to one platform.
Supported platforms and operating systems
MyBackup supports the most popular operating systems and devices.
Microsoft Windows
PC, Laptop
Windows 10 (all editions including updates for November 2019)
Windows 8.1 (all editions)
Windows 8 (all editions)
Windows 7 SP1 (all editions)
Windows Home Server 2011
File system
NTFS
Ext2/Ext3/Ext4
ReiserFS(3)
Linux SWAP
HFS+/HFSX
FAT16/32/exFAT
Apple macOS
PC, Laptop
macOS Catalina 10.15
macOS Mojave 10.14
macOS High Sierra 10.13
macOS Sierra 10.12
OS X El Capitan 10.11
File system
APFS
HFS+
Core Storage
FAT32
NTFS (inc. Boot Camp)
Mobile devices
iOS 10.3 and higher
Android 5.0 and higher
Cloud Backup
Back up your business or servers
Need backups on a bigger scale? Safeguard your severs and business IT with Cloud Backup. Keep your business running smoothly with the highest security standards and flexible recovery settings.
See Cloud Backup
MyBackup
FAQ – Frequently asked questions
Cloud storage is designed for accessing and sharing your files online. However, it doesn't protect your data from damage or loss. We therefore recommend an online backup solution, especially for data that is sentimental or important to your work. Online backups automatically create copies of selected files, folders, or even entire workstations. These copies are then unaffected by any damage or malware attacks that may end up affecting the originals. Whatever happens to your data, you can restore it at any time using the backup.
The amount of storage you need largely depends on the amount of data you want to back up and your backup plans. The amount of data currently stored on your devices will give you an initial indication of the minimum amount needed. If you edit your data frequently and therefore want to back it up quite often, you will need more storage. MyBackup allows you to adjust your plan to your storage needs at any time, giving you lots of flexibility.
Differential backups only back up the data that has changed since the last full backup, so as not to take up unnecessary storage space. Incremental backups go a step further by backing up only the changes since the last backup - be it a full or incremental backup. However, differential, and incremental backups are somewhat less reliable when restoring data because they do not contain all the data. Smart backup plans therefore combine full, differential, and incremental backups to achieve the best combination of reliability and storage utilization.
You can create one or more backup plans for each device. For each plan, you can define which data source is backed up at which time and how long the individual backups should be stored for, for example. You can also specify the type, i.e., full, differential, or incremental. In addition, the detailed settings can also help you achieve your exact wishes. To make setup easier for you, you can also select from predefined plans.