PrestaShop
Version 1.7.6.5-2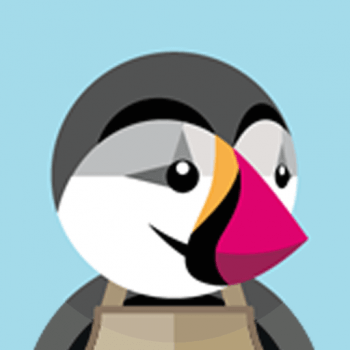 PrestaShop is a free and open source e-commerce solution powering more than 150,000 online stores around the world. This open source solution contains innovative features for winning customers, such as multiple locations, customizable URLs and full Ajax compatibility. PrestaShop also provides professional tools for increasing online sales, such as quick pay, a memory function for canceled online purchases, and automatic e-mail marketing. PrestaShop supports secure payment gateways that are used worldwide, such as PayPal Payments Pro, Authorize.net, Skrill and First Data while offering seamless marketplace integration for Amazon, eBay, Facebook and more.
Easy-to-use interface
Multiple stores with unique domains that can be managed in one back-office
Complete control of your store SEO prowess
These applications run on Linux CentOS 7.
Minimum requirements: Cloud Server XS
Tip!
Your contract allows you to use as many free apps as you'd like. Each app simply needs its own VM.
Contact us
We are here – drop us a line if you have any questions or concerns.
1-484-254-5555
We're here whenever you need us, 24 hours a day, 7 days a week.
Live Chat
Chat with one of our IONOS experts.
Start chatting