What is iCloud Drive?
With iCloud Drive, you can optimize the use of Apple iCloud — regardless of location, file format and device.
An Overview of iCloud Drive
iCloud Drive is an application available for almost any device which can help optimize the use of Apple's iCloud service.
• Available for iOS, macOS and Windows devices
• Allows upload of all popular file formats
• 5 GB storage for free, paid upgrade available
A detailed review of iCloud Drive
Since 2011, Apple has provided its own solution for backing up photos, videos and other data with its online storage iCloud. iCloud Drive has been released alongside this, and has been continuously developed since then. While iCloud refers to the online storage, iCloud Drive is an application that supports both automatic backup on Mac and other Apple and Windows devices. It also supports targeted saving, editing, and sharing of all common file formats. 5 GBs are always free of charge, more is subject to a fee.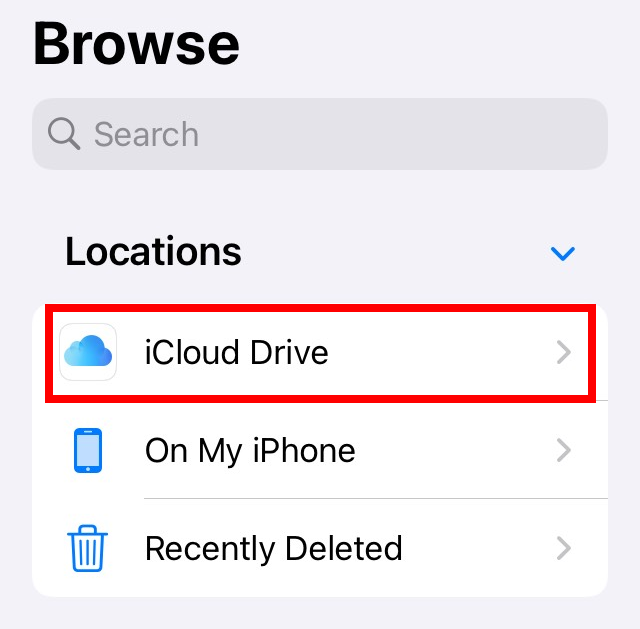 How does iCloud Drive work?
With your Apple ID, you log in to iCloud Drive and store files or access existing data in iCloud. It is possible to log in with one ID on multiple devices. Especially Apple applications like Keynotes or Numbers are compatible with iCloud Drive. This means that you can open, edit and save files directly in iCloud Drive. Changes made to a file are directly synchronized on all devices. This makes it possible to work across devices, even with multiple people. Share targeted folders and files and create links that allow people without iCloud Drive to access them.
Tip
Work more efficiently in a team with Microsoft 365 and Google Workspace. With both, you get comprehensive solutions that let you work flexibly in a networked way — anywhere and on any device.
The functionality and operation of iCloud Drive are reminiscent of other popular cloud solutions in many respects. You can find out which providers are available here and how the various solutions differ in our detailed Cloud storage comparison.
Tip
IONOS offers HiDrive, its own secure online storage.
Storage space and prices for iCloud Drive
The actual iCloud Drive application is available to you for free. As far as storage space in iCloud goes, you get 5 GB for free. More space is available for an additional monthly fee:
50 GB storage space for $0.99
200 GB storage space for $2.99
2 TB storage space for $9.99
Information about iCloud+, the paid upgrade of iCloud, and what it offers can be found in our Digital Guide.
iCloud Drive setup
iCloud Drive is available for iOS 13, macOS Catalina, but also Windows devices. For the latter, Apple recommends at least Windows 10 as the operating system. On older versions of all operating systems, iCloud Drive often runs as well, but usually only with limitations in terms of functions.
iCloud Drive for Apple devices
On Apple devices, iCloud Drive is pre-installed and you can ensure it is up to date with regular system updates. When you log in to an Apple device for the first time, you will be asked for your Apple ID. In the next step, set which content is automatically stored in the cloud via iCloud Drive. Later changes are made via System Preferences and your Apple ID.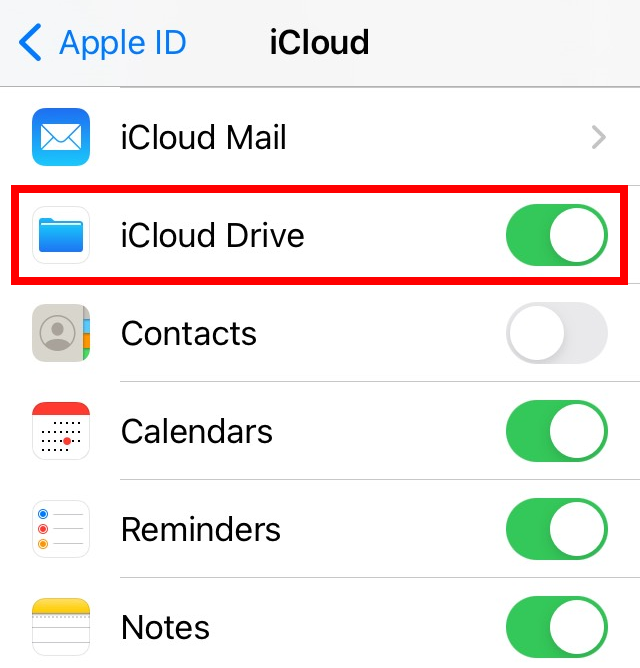 You can access the folder structure on the iPhone via the "Files" app. Here you will find the "iCloud Drive" section. On the iPad and Mac, select "Go to" > "iCloud Drive" in the taskbar at the top.
iCloud Drive for Windows
On Windows devices, you can use the web client for iCloud Drive. To do this, log in to icloud.com with your Apple ID then manage all folders and files in the cloud in the browser. Alternatively, you can use the iCloud Control Panel. To do this, download the "iCloud for Windows" application and log in with your Apple ID. You can access the folder structure by opening the program afterwards.