Register a .pet domain name and nurture your pet business!
Share great photos of your pet business
No matter what kind of animal or pet business you have, you can bring it to life with charming images and an engaging website from IONOS. Buy a .pet domain name today and start building a professional website that customers will want to visit again and again. Exhibit your skills as a pet handler, or show off the personalities of the animals you care for - whatever kind of pet business you run, you can create an online presence for it with a personalized .pet domain name from IONOS.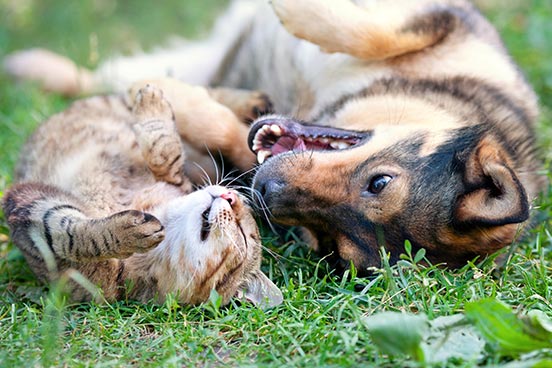 Be the leader of the pack with a new .pet domain
A .pet domain name with IONOS is a surefire way to show how devoted and professional you are about your pet or animal business. Take advantage of our fast and easy-to-use
domain name search tool
to see if your chosen .pet domain name is still waiting to be taken. A new top level domain like .pet is a simple but effective way of ensuring your business attracts the attention of potential customers. Register yours today for an affordable price from IONOS, and turn your passion into a business with a great online presence.
Still haven't found what you're looking for?
We may have the ideal solution for you.
.pet domain
FAQS – see what other people asked about:
A .pet domain name instantly gives you the upper hand and an edge over industry competitors who have a generic domain name ending, such as .com. or .net. That's because a .pet domain name is more relatable, engaging, and memorable for your potential target audience, namely: pet owners, animal lovers, pet-sitters, vets, pet trainers and bloggers. Establishing an immediate, strong connection with your target group helps you grow your customer base and build a lasting relationship between them and your company. There are no known legal restrictions to registering a .pet domain name. Nonetheless, depending on the nature of your online business, it is recommended that you check the legal parameters pertaining to your service for the state in which you reside and plan to operate.
All it takes is a few clicks and a couple of seconds for you to find out if your preferred .pet domain name is available. Simply type your domain name idea in to our lightning-fast domain name search tool and its availability will be displayed for you in an instant. If it's available, we'll also show you its price, so you can buy your .pet domain name then and there. At IONOS, we like to keep our customers up to date and fully informed, so our domain name availability results page will also show you other recommended, popular domain names that match your original choice. This means that you can compare every option available to you before you finally register a .pet domain name with us.
Live Chat
Chat with one of our IONOS experts.