Use a targeted domain name to make your brand more identifiable
The sky's the limit for your website
Buy a .vacations extension and improve SEO rankings right away!
A .vacations domain name is a way of signaling to the user exactly what your website, and company, is about. SEO experts advise web owners to incorporate the keywords they are targeting into the domain name. Keyword-heavy
domain names
are important because they affect how the website is ranked in search engines, if commonly used keywords are present in your domain you are likely to rank highly in most search engines. Top-level domains are a surefire way of including keywords in your domain. For example, if you are a travel agency called Paradise, instead of www.paradise.com you can order a .vacations domain, and become www.paradise.vacations, which includes a common keyword for holiday-related searches.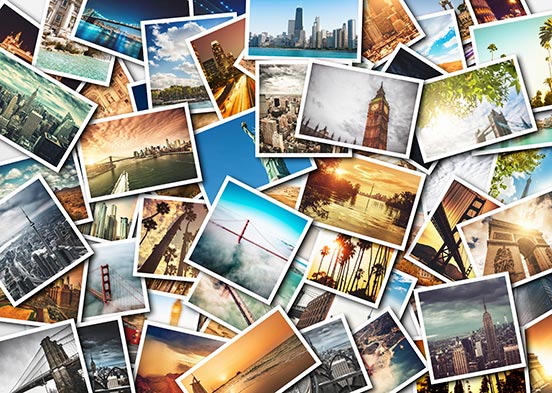 Protect the strength of your brand
One of the biggest setbacks when creating a brand can be discovering your desired domain name is unavailable; this is a common occurrence for brands wishing to use .com as the extension. When choosing a domain name it is important to think of something that is short, catchy, and perfectly sums up the nature of your company. Including random numbers, or hyphens, or even shortening your brand name just because the .com version was not available, looks messy, and will weaken the online branding campaign of your company. The advantage of choosing a top-level domain is that there is more variety than the average
.com
. So, instead of paradise1.com you can register a .vacations domain and become paradise.vacations. Or make your domain name even more specific - choose from .cruises, .flights, .holiday, .guide and many more!
Didn't find what you were looking for?
We may have the ideal solution for you.
.vacations domain
FAQ
The cost of different top-level domains varies, and we currently have some great domain deals on offer. Many of our new travel-related extensions are on offer for low introductory prices if you register immediately. IONOS also offers domain extensions that can be pre-reserved with no obligation, meaning if you have a domain name in mind and don't want to lose out on the opportunity to own it, you can reserve it and won't have to pay unnecessary charges if you change your mind. To find out the different prices for new top-level domains you can visit the IONOS website and shop, where you can view current offers, and check how much your desired top-level domain will cost. You can also compare the price of new top-level domains with old domain names, and discover that owning your own new top-level domain name will transform your web presence, and cost hardly anything.
Have you decided to choose a top-level domain name over a .com, or .org extension, but are worried your desired extension won't be available? We know how important it is to make sure that you find a unique domain name that perfectly complements your brand identity, and conveys the nature of your company. If you don't check to see if your domain name has already been taken you could find yourself in legal trouble, if it is owned by another company. All you have to do is enter your desired domain name into our domain checker, and it will tell you whether it is available, then all you have to do is register the .vacations domain, order and buy. Order your .vacation domain today and benefit from IONOS superb package deals and unbeatable customer service.
Live Chat
Chat with one of our IONOS experts.