Content Delivery Network (CDN)
Enable faster loading times for your website

Automatically selects the quickest server

Attacks are prevented before reaching your web server
6

months
$
1
/month
then
$12
/month
See plan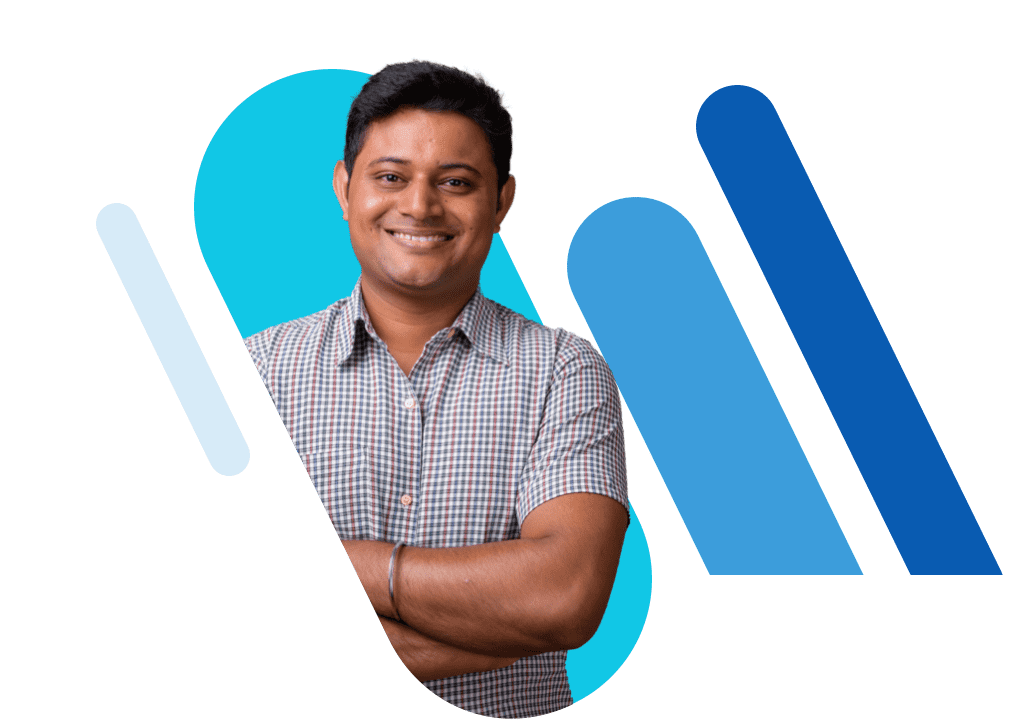 Advantages and features of a global CDN
What is a CDN and why is it used?
A content delivery network (CDN) is a network of servers located in various data centers around the world. This makes your website load faster, especially if a website visitor is not located close to your web server. Your customers benefit predominantly from quick loading times and a smooth-running website, giving you a decisive competitive advantage.
In addition, the network offers a higher level of security for your web server and therefore your website. The CDN can detect attacks on your site early on and fend them off. The distribution of data traffic over a wide network also means that your own web server is better protected.
How are content delivery networks beneficial?
As soon as a visitor accesses your website for the first time, the CDN transfers the static content of your page from your web server to its cache memory. Numerous data centers in the CDN worldwide can access these caches. For example, if a potential customer in South Africa visits your online store to send a birthday gift to the US, your page will be loaded from a data center in South Africa. This ensures that your website always has short loading times, no matter where it's accessed from.
The CDN not only ensures a geographical proximity between visitor and server, it also enables requests to your website to be better distributed on the worldwide data highway. The network can handle periods of heavy traffic without difficulty since it is able to distribute the access attempts to servers with free capacities. The system always searches for client-server connections that are less busy than others. Requests are therefore always answered as quickly as possible.
100% performance for your website
CDNs in IONOS plans
Web Hosting Plus
Unlimited websites
Unlimited storage
Free domain for 1 year
Professional email included
SiteScan malware protection
Content Delivery Network (CDN)
View Web Hosting plans
Your personal consultant
At IONOS, you have a dedicated contact person for personalized advice, tips to boost your online success, and technical support. Reach them via phone, chat and email, all at no cost to you as an IONOS customer.
Learn more
Fast loading times all the time
The content delivery network checks the CPU utilization of the CDN servers and the number of active visits to your website. Servers with free capacity are identified and the routes with the fastest and geographically closest connections between users and servers are found. All this happens in a fraction of a second – and means quick loading times for your visitors.
Static elements such as images and Flash animations, which normally load slower than text content, are cached in the content delivery network and can therefore be retrieved from any CDN server. Even websites with a lot of dynamic content load faster in a CDN, no matter their location.
Our partner: Cloudflare
Together with Cloudflare, we offer you and your website reliable performance with extra quick loading times and maximum security.
For its CDN service, IONOS cooperates with the US company Cloudflare. Headquartered in San Francisco, Cloudflare operates a global network of over 190 data centers in 90 countries, and it continues to grow.
This network provides content in closer proximity to the visitor, reducing latency and shortening the time it takes for the first byte to be received. Cloudflare's size and the way its internet connections are distributed provide customers around the world with fast, reliable delivery.
Content Delivery Network
FAQ – Frequently Asked Questions
If, for example, you operate an online store that regularly generates visits from customers all over the world, then using a content delivery network could be very helpful for you.
Since the loading speed of a website is critical for a business, your online store should load just as quickly for users in Australia as for users in the United States. If it doesn't, you could lose this customer to another online store that has faster-loading content. In other words, the more your clientele is spread around the world, the more you should rely on a CDN.
The content delivery network also provides quicker loading times for websites that have a lot of dynamic content. But websites with static content such as images and Flash animations or JavaScript elements also load faster thanks to the CDN. The same applies if the number of website visitors is extremely high at peak times. By distributing the different access attempts over the network, the loading speed always remains constant.
You can easily activate CDN hosting via the IONOS Help Center. In your package details, you will find information on whether you already have CDN hosting included.If you're unsure which packages allow you to use a content delivery network, our support team will be happy to assist you at any time.
Yes, although there is one exception: The free basic version of CDN powered by Cloudflare does not support SSL encryption. The CDN Plus package, on the other hand, includes SSL encryption, which helps you protect the data traffic between your website and its visitors. This means that sensitive information can be securely transmitted, authenticated, and managed.
First book the appropriate hosting plan for your needs and make sure that it includes the use of a content delivery network.
If you already have a package that allows CDN use, you can book CDN Plus at any time in the IONOS customer store.
Activate your CDN Plus package with just a few clicks via your control panel.
Then select the SSL encryption you want from the two options. Depending on the option, you may also need your own IONOS SSL certificate for your CDN. This can also be purchased for a low sum or you can activate it immediately if the certificate is already included in your package.
We have compiled more information on CDN and SSL encryption, as well as additional links, in the IONOS Help Center.
Yes, of course you can. However, depending on the size of and amount of traffic to your website, you do risk a noticeable deterioration in loading time. If your competitors use a CDN and therefore provide their users and customers with faster access times to their content, offers, and services from any location, you will suffer a competitive disadvantage.
Long loading times can cause users and potential customers to jump ship. If, for example, you're hosting a US website without using a CDN, visitors from abroad - especially from far-away countries such as China or Russia - may notice significantly longer loading times. This usually leads to an increased bounce rate. With a content delivery network, a network of servers in different data centers all over the world, and correspondingly fast loading times, risks like these can be minimized.
Yes, millions of websites worldwide are based on WordPress - so it's not surprising that super-fast CDN hosting with WordPress is possible without much effort. After all, these websites need to be competitive - and quick access times, high security, and maximum availability are among the critical success factors. Numerous providers therefore offer corresponding CDN solutions for WordPress and almost every CDN WordPress plug-in has its own integration method.
We offer you the powerful CDN service provided by our partner
Cloudflare along with our WP Pro packages. By opting for our service, you benefit from reliable performance, quick loading times and maximum security. The official Cloudflare plugin for WordPress ensures that your website runs optimally on the WordPress platform, and can be reached quickly and directly by all visitors worldwide.
Couldn't find what you're looking for?
We may still have the ideal solution for you.
Live Chat
Chat with one of our IONOS experts.