Dedicated Hosting
Powerful web hosting on dedicated hardware
Intel Xeon E3 (4 Cores)

RAID Storage, Cloudflare CDN

Unlimited traffic, Gigabit connectivity
See plans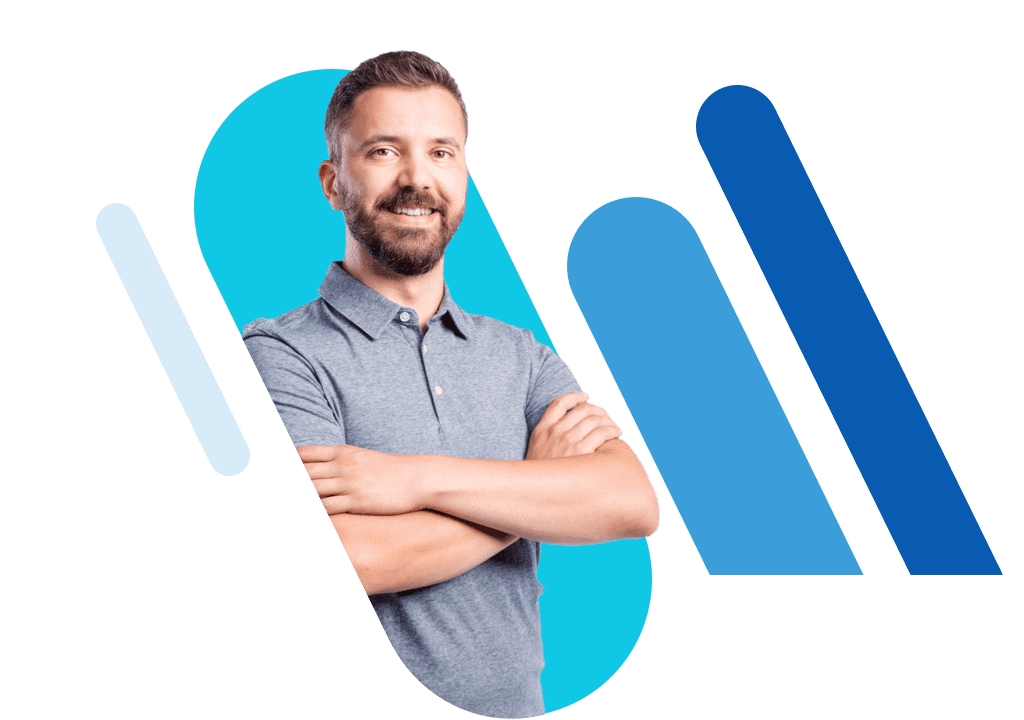 Choose your Dedicated Hosting plan
State and local taxes will apply.
Click here
for our General Terms and Conditions.
State and local taxes will apply.
Click here
for our General Terms and Conditions.
The power of dedicated hardware on a user-friendly hosting platform
Dedicated to you
Dedicated hosting gives you a whole server to yourself. You don't share processing power or bandwidth with anyone else, so there's no risk of other users competing for resources. The result is superb performance for your projects, even under high workloads.
Simple to manage
All aspects of your dedicated hosting package can be managed via our intuitive control panel. No server admin is required, so you can focus on your projects while getting all the benefits of dedicated hardware.
Dedicated performance and a full range of hosting features
Speed
Increased performance with dedicated hardware
Using an entire server, your websites can run faster and provide a better user experience. Our network also offers unlimited traffic and up to 1 Gbit/s connectivity.
Manage spikes in traffic
Increasing visitor numbers? Dedicated hardware provides the capacity to handle large numbers of users simultaneously, ensuring smooth website performance at all times.
Faster page loads with HTTP/2
With the HTTP/2 network protocol, page load times get a significant boost. Content can be uploaded and downloaded simultaneously, with multiplexing and header compression for SSL-encrypted data.
Security
DDoS protection keeps you online and secure
Distributed denial-of-service (DDoS) protection helps keep your websites online. The system identifies incoming DDoS attacks and puts safeguards in place automatically.
Backup and restore
Automatic backups hold copies of your data going back six days. Recovering deleted files from restore points means the loss of vital data can always be prevented.
SiteLock and Wildcard SSL
SiteLock provides enhanced protection against malware, vulnerabilities and other online threats. In addition, a Wildcard SSL certificate helps reassure visitors that your website is as secure as possible.
State of the art
Improved performance for users around the world
Our Content Delivery Network boosts performance by caching your website and distributing it across 62 data centers worldwide — lifting user loading times.
Mobile app
With the IONOS Hosting Manager app, you can access your control panel on your smartphone or tablet, and manage your Dedicated Hosting package from anywhere.
Leading technologies
Built on advanced technologies, our dedicated hosting platform ensures top levels of performance. Full support for the latest version of PHP enables your websites to run faster and more securely.
Your personal consultant
Helpful advice from a single point of contact. Exclusively for you. Experience customer service on a whole new plane. All this and more, free.
Learn more
More about our server infrastructure
Our platforms are built on latest-generation hardware and software.
Processors
Our servers come equipped with powerful processors designed for 24/7, long-term operation. Server-specific products from Intel provide performance and reliability beyond that of standard desktop CPUs — an essential requirement for your business-critical applications.
HDD vs. SSD storage
Benefit from the latest hardware with either HDD or SSD storage on your Dedicated Hosting package. Hard disk drives (HDDs) provide higher capacity for projects with extensive storage needs, while solid state drives (SSDs) deliver much faster data access times. For content-rich, dynamic and interactive websites with high visitor numbers, SSD storage offers a substantial performance boost.
Need shared hosting?
Web hosting
Fast and secure web hosting that always gives you the performance you need. Scale your resources to match your project's requirements and react to spikes in traffic.
Learn more
Customers choose IONOS dedicated servers because we provide both the most up-to-date technology in a proven hosting environment and the experts that will support you when needed.
Find a partner for your project
Set up by the pros
Want to get the best out of your dedicated hardware and optimize your online presence? Experienced specialists in our Agency Partner Network can help with the development, administration and maintenance of your web project.
See Partner Network
You might also be interested in:
Live Chat
Chat with one of our IONOS experts.