The right free DNS service for your needs
Free DNS Hosting
Experience short loading times

Benefit from high reliability

Servers in the EU & USA

Included with domain registration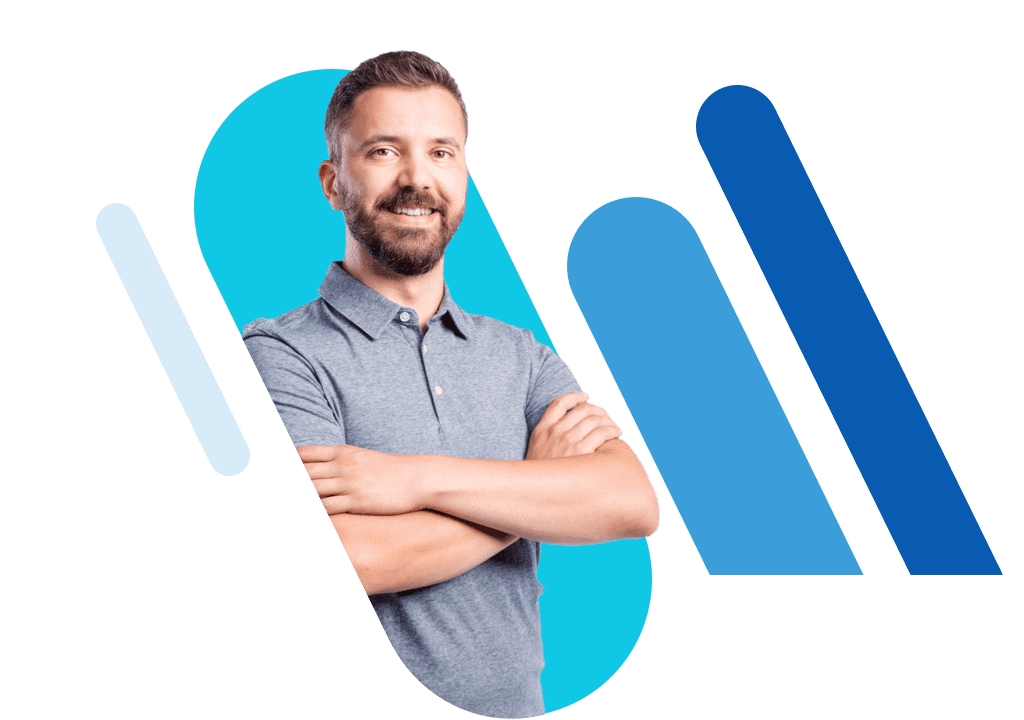 What is free DNS hosting?
Optimal reachability for your website
Our free DNS infrastructure features 10 Points of Presence in Europe and the US so anyone visiting your website from these regions will experience particularly fast loading times. The overall network capacity exceeds 100Gbps, spread over hundreds of server instances so you can offer your customers an optimal service with low latency as well as state-of-the-art protection against malicious traffic or even large DDoS attempts.
Try free DNS hosting
How to get free DNS?
Free DNS already included in many IONOS plans
When you sign up to any IONOS service that include a domain, e.g. domain registration, MyWebsite, web hosting etc., you get full access to the free DNS (Domain Name Service) services.
As an existing IONOS customer, you can set up the DNS service on your existing domain at any time either as an external domain or by transferring the domain to IONOS. You can also register a new domain to be able to take advantage of this service as a new customer.
The benefits of free DNS domain hosting
Fast connection, high availability
The many access points in Europe and the USA, as well as hundreds of server instances, mean that name resolution works particularly quickly. This also means that visitors reach your content faster.
Simple DNS API integration
Experienced users also have access to an uncomplicated DNS API to enable better workflows. With this interface, DNS zones and DNS records can be configured in an even more professional way.
Practical domain linking
You get access to the Domain Connect protocol, which enables extra fast linking between domains and external websites you may have with other providers. All standard DNS records are supported.
Free DNS Service - FAQ
No, DNSSEC is not included in the @badge@badgeFree offer. However, you can always add DNS Pro to your contract to receive additional protection. Besides DNSSEC, this plan also includes DNS Backup, Premium Anycast DNS, and Secondary DNS — everything you need to protect your domain.
No, the Domain Guard is an extra offer. If you want extra protection for your domain settings against unauthorized access, you can simply add the Domain Guard to your existing contract.
Yes, the DNS API is available to all IONOS customers for @badge@badgeFree. If you have the necessary expertise or possess the appropriate software, you can change the DNS settings in the interface.
No, you can use your existing address as an external domain with IONOS. Use IONOS as your @badge@badgeFree DNS provider by simply linking your domain to an IONOS product. The IONOS setup wizard will help you with this. See the help article on "Setting up an external domain with IONOS" to Learn more.
Couldn't find what you're looking for?
Check out these other great options.
Read more about DNS in the Digital Guide:
Your personal consultant
Helpful advice from a single point of contact. Exclusively for you. Experience customer service on a whole new plane. All this and more, free.
Learn more