Email Marketing Software
Win over customers with email marketing
Intuitive drag and drop editing

AI-powered text generation

Multiple templates to choose from
See plans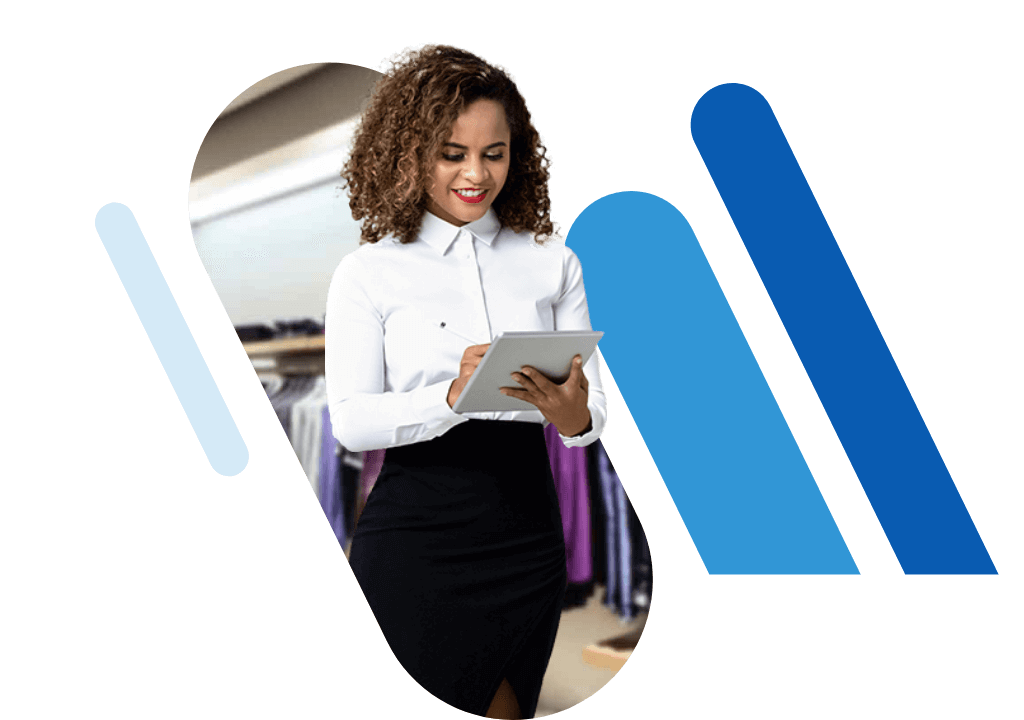 Email marketing that converts
Add your contacts
Import existing contacts and add new ones with a signup form on your website.
Build your emails
Choose your favorite template and start building your emails, newsletters, and promos.
Personalize and send
Improve your email open rate by personalizing it with customers' names. Send and track the results.
Why choose IONOS Email Marketing?
Make an impact with clever features
Leverage email marketing to build customer relationships and drive sales with IONOS. We offer all the essential features to maximize your email campaigns' potential.
Enable easy newsletter sign-ups for customers through a website signup form.
Our smart spam system safeguards your emails by checking for potential issues, ensuring that your campaigns land in customers' inboxes instead of spam folders.
AI-powered text creation
Create content in a few clicks
Short on time? Speed up the creative process with AI.
Save time and create engaging content for your subscribers with our integrated AI text generator. Get your campaigns and newsletters ready to send effortlessly.
Look great on all devices
IONOS Email Marketing ensures a flawless display across all devices.
Our responsive templates seamlessly adapt to fit any screen size for an optimal reader experience.
Easy setup
Creating professional-looking emails is effortless with our editor – no coding or design skills required. Simply drag and drop text blocks, media content, links, buttons, and interactive elements like image galleries.
Customize the content and template to align perfectly with your corporate design. You can even work with your own email templates.
Double opt-in
Boost your signups by creating a personalized subscription form. Easily integrate it into your website, allowing visitors to stay updated by signing up to your newsletter.
Implement double opt-in functionality to ensure genuine interest from registered users. With a simple confirmation step, your emails will reach an audience genuinely interested in your content.
Real-time monitoring
Analyze the performance of your emails in real time with a visual overview of key metrics such as open rates and clicks.
Leverage this valuable information to optimize your future campaigns or take it a step further, by utilizing the insights to enhance the user journey from your emails to your website.
Choose your Email Marketing plan
State and local taxes will apply.
Click here
for our General Terms and Conditions.
Your personal consultant
At IONOS, you have a dedicated contact person for personalized advice, tips to boost your online success, and technical support. Reach them via phone, chat and email, all at no cost to you as an IONOS customer.
Learn more
Email Marketing Software
FAQ – Frequently asked questions
With our all-in-one email marketing software, you can establish direct contact with your customers and address them in a personalized and targeted manner. IONOS Email Marketing provides a single, central location where you can manage all your customer contacts. You can also choose from a host of different templates (email templates) to design personalized email campaigns or Newsletters. The email designs can easily be adjusted, allowing you to tailor your Newsletter in no time at all.
With the IONOS email newsletter tool, customers enjoy total design freedom. Responsive design ensures that emails are optimally displayed on every end device. This way, you can reach your target group on their preferred device no matter where they are located.
The innovative AI integration helps you to quickly create captivating content. With the support of intelligent software, you can write engaging texts and produce impactful newsletters in no time.
When you use our email marketing tool, you also don't have to worry about whether your recipients' confidential data is adequately protected. The IONOS solution is designed to comply with European privacy laws and adheres to the highest standards of data protection and privacy.
Whether you run your business online or locally, advertising is an important element of new Sales. Email marketing is a direct communication channel and one of the most efficient methods for addressing (potential) customers in a targeted and personal way. By creating a mailing service, you can easily target a specific audience and reach numerous customers in one go.
Using email marketing, you can revive existing customers by simply reminding them of your brand and your offers. For example, you can inform your customers about special deals or share news about products, services and industry trends. Email marketing also provides a way for prospective customers to become familiar with your range of products and different topics that you choose to highlight in individual email campaigns.
In contrast to banner advertising, personalized newsletters are a welcome form of marketing. This is because newsletters are sent out to people who have already confirmed that they are interested in receiving newsletters. If the content in the email sparks their interest, they can decide whether they want to continue reading or not. In order to attract the attention of individual customers, it's important to customize your emails, ensuring that both the design and content is appealing. This way when your email arrives, it doesn't get deleted or go unread.
Marketing knowledge can of course improve the chances of success for your email marketing campaign. However, the most important thing is that you know your target group well, i.e., what tone to use and which types of content should be used to best reach and inspire them.
Thanks to our mailing software's real-time reporting feature, you will always have a detailed view of the success of your campaigns. Extensive tracking and analysis provide important information on open and click-through rates. You can see in real time if emails are opened and how often. You'll also be able to measure the effectiveness of your calls to action (CTAs). With this information readily accessible, you can quickly gain valuable insights into which areas of your campaign should be optimized. With the IONOS email marketing tool, you can easily compare your current successes with the results of your previous campaigns.
No. The email editor and user interface are so intuitive that it's not necessary to have IT skills to use them. Simply select the appropriate design template and tap on it. You can easily insert entire text boxes by using the drag-and-drop feature. The same method can be used with images, videos, buttons, etc. You can also move around design elements in the template to suit your personal taste. In no time at all, you'll be able to write personalized emails that are visually appealing and use a modular system to create entire email campaigns.
Thanks to responsive registration forms (double opt-in) that you can embed on your website as a widget or integrate as a pop-up, your contact list grows automatically. You don't need any programming knowledge to implement these forms and with them in place, you'll gain valuable leads for your email marketing campaigns. Once set up, the email tool will automatically synchronize prospective customers with your email list. Importing contact lists into the email tool (for example, as CSV files) is also easy to do.
When doing email marketing, it is essential that the tools and strategy you use are compliant with data privacy laws. Since these frequently change due to the introduction of New technologies, it's important that you always stay up to date with legislation. When creating and sending email marketing campaigns to both New and existing customers, use privacy laws as the starting point for your campaign. Otherwise, you run the risk of facing legal consequences for unauthorized advertising.
Two general rules always apply:
1. Recipients should exhibit a genuine interest in the emails. Advertising will only generate a favorable response and result in customer loyalty if customers actually want to receive the advertising and it fulfills a specific need.
2. Before sending any marketing emails, you need to make sure the recipient has agreed to receiving such emails via a double opt-in process. If a recipient hasn't done this, your emails will be considered spam. By correctly setting up your email campaign, you can ensure that your marketing efforts don't end up categorized as spam.
Start with a snappy subject and introduction that will arouse curiosity and prompt your target audience to read further. Address Newsletter recipients directly and make sure to use the right tone. Consider carefully whether you want your text to sound more formal or if a relaxed approach may be better. Always keep the age range of your target group in mind and make sure that the tone of your Newsletter reflects this.
Write short, concise sentences and put yourself in your readers' shoes. What kind of newsletter would you like to see in your inbox? Practical tips, helpful information or news on discounts or special offers are more appealing than conventional advertising slogans. Offer your customers a newsletter that adds value. You can do this by including interesting information about your products or providing personalized offers.
Harness the power of engaging images. Make sure your text has a clear layout and space it out with paragraphs and subheadings so that the eyes can easily focus on important information. In this respect, good newsletter content is similar to good website content.
Email marketing is an effective way of addressing both new and existing customers. However, be careful not to contact your target audience too often. Limit your Newsletters to when you have relevant Newsletters to share. The right level also depends largely on your business model. However, generally speaking, it's not good practice to send Newsletters on a daily basis.