Renting a server from IONOS
A great option for beginners and professionals alike

Different server types

High security

Many possible uses
See the possibilities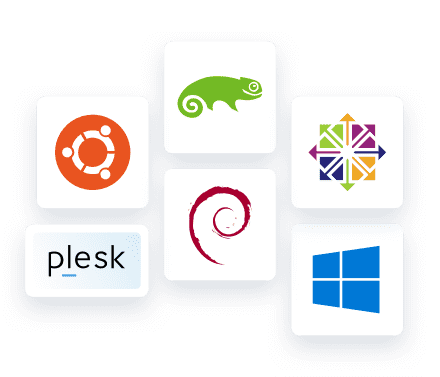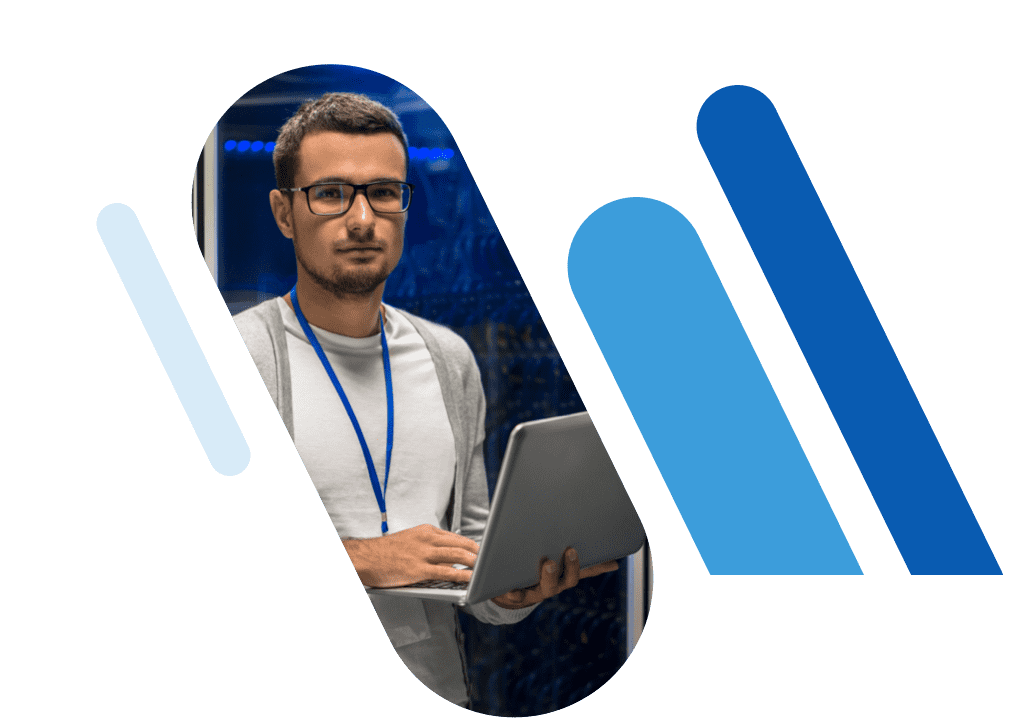 Which one should I choose?
Are you new to the world of servers?
It is worth giving some thought to which server model is best suited for the project at hand when your web presence grows beyond a certain size.
Which demands does my project place in the server's power?
Rent a vServer or a dedicated server?
Windows or Linux as the operating system?
How much money do I want to spend?
The following offers a few pointers to decide which server you should rent to satisfy your requirements.
Solutions for every need
Virtual Servers
Do you want to set up a blog to post about your life or build an info page for a charitable cause or NGO? It is unlikely that these ventures will place excessive demands on the CPU and RAM, and thus a VPS should certainly be enough.
Only
$
2
/month
Risk-free for 30 days
Dedicated Servers
Many shop owners in the eCommerce segment prefer to know that their customer data is hosted on a server that is not shared with others. A dedicated server with "genuine" root access is the better choice in these cases.
Cloud Servers
If you're looking for a server that provides unparalleled flexibility, then our comprehensive selection of cloud server packages is ideal — providing you with the scalability to grow your site as your business grows.
Do I have to spend a lot of money?
Absolutely not! You can rent servers from IONOS at affordable prices. Our pricing models help you pick the package that best suits your needs. Don't be afraid to start off small — you can easily upgrade to a bigger package with more resources at any time. So why pay more than is absolutely necessary?
The Flex Mode for dedicated servers also lets you assemble a tailored CPU, RAM, and memory package right from the get-go.
Your personal consultant
At IONOS, you have a dedicated contact person for personalized advice, tips to boost your online success, and technical support. Reach them via phone, chat and email, all at no cost to you as an IONOS customer.
Learn more
Always included: security features and sound advice
Renting a server from IONOS (regardless of whether you pick a vServer or a dedicated server) gives you access to plenty of included services as well:
benefit from the included SSL certificate — your customers will appreciate the secure data transfer.
Thanks to TÜV certification according to ISO 27001, you can rest assured that your data is perfectly protected and safe.
Contact our competent team of experts to receive detailed advice.
Summary: it's not hard to rent a server ...
... but it does require some thought. And your decision is never hewn in stone: if you start off with a vServer and very quickly realize that a dedicated server would work far better for your purposes, you can switch in the twinkling of an eye. We will gladly assist you, as we are always pleased to watch your project blossom and grow.
Couldn't find what you're looking for?
We may still have the ideal solution for you
FAQ – Frequently asked questions about the topic
Dedicated server rental is when a hosting company leases an entire server unit to a client. Put simply: only your data is stored on the server. Dedicated server rental is contrasted against a shared server - this works in much the same way, but the only difference is that you share a server with multiple other users. There are advantages and disadvantages to both.
The main reason for choosing a shared server is price - it's generally the cheapest type of server available. However, it's also one of the most popular server solutions available and means that your website could be affected should other users heavily load the system. It also lacks flexibility should you need to make changes to your plan. By contrast, dedicated servers are much more powerful and provide users with the flexibility to choose their operating system and hardware, whilst also ensuring that website owners can't be affected by other server renters.
There are several reasons why it's better to rent a server than buy one, but the most important are cost and administration. When you choose to rent a server you eliminate the upfront cost of buying an independent unit, which can be expensive. This means that should you need to upgrade or scale your server, you can do so at a fraction of the cost.
Secondly, owning a server, especially a large one, can involve maintenance costs - when you rent a server with IONOS this is taken care of entirely by the administrators, who are also trained professionals.
The last reason is all about security. Owning your own server puts it at physical risk, while insurance may cover the cost, the data is often irreplaceable. At IONOS our data centers are among the most modern in the US. We store all your data in two centers in two separate geographical locations — meaning that if one center is interrupted, the other one takes over. This doesn't just protect your data, it also means your site never experiences any downtime.
Live Chat
Chat with one of our IONOS experts.