The Favicon Generator
The icing on the cake for your new website

Create in a few clicks or upload your own image

Fits all popular browsers and devices
Create your professional favicon for free!
Create a favicon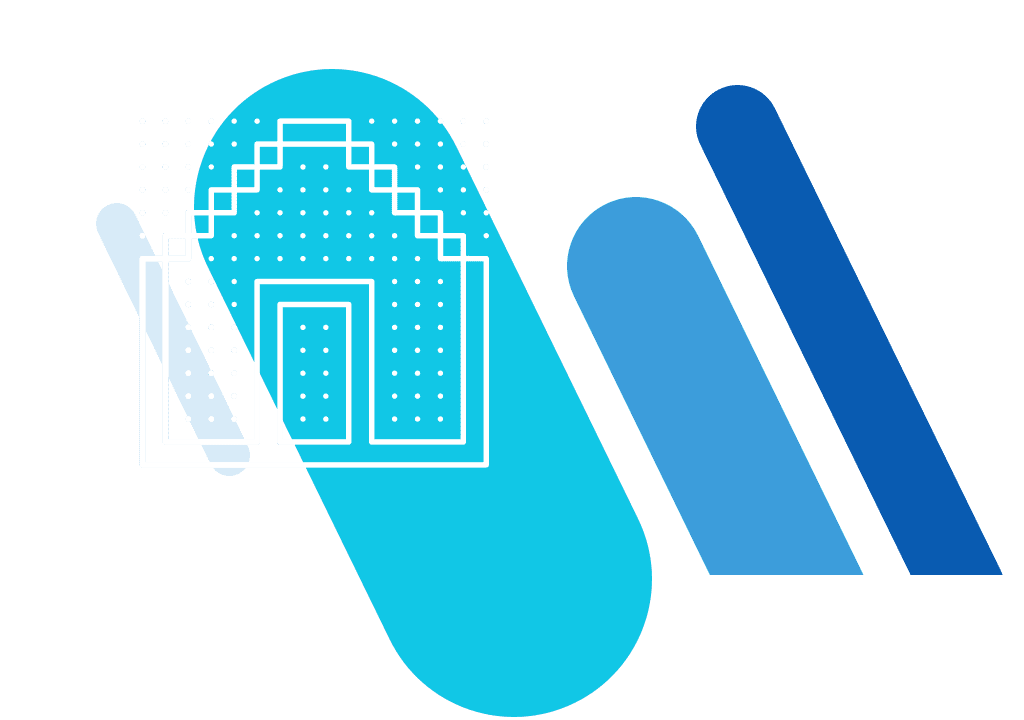 Your options for creating your own favicon
Favicon Editor
Design your favicon from scratch using the visual editor and virtual brush. You can choose between different tools and colors, while the practical preview feature allows you to preview your masterpiece while you work on it.
A separate graphics program is not needed. Since you create your favicon online, you can carry out all the design steps in one place.
Letter Generator
Another way to create a favicon is by using our letter generator and your initials. Select up to two letters, and then design the background and adjust the font and colors. It's that easy.
Let's say your name is George Smith and you want your favicon to contain your initials, you only need to select the letters "G" and "S" in the letter generator, and then follow through with the next steps.
Image Upload
What if you already have an amazing company logo and want to create a favicon with it in order to be recognized online?
No problem! Using the Favicon Generator you can upload your company logo easily. Use the Image Upload feature and then fine-tune it as you see fit using the Favicon Editor.
Everything you want to know about favicons
For websites, blogs, and online stores
Favicons are loved by webmasters everywhere and are a worthwhile addition to any web project. From small blogs — Blogger, Tumblr, or WordPress — to online stores and large company websites, they demand the attention of visitors and create value in brand recognition.
If you already have a corporate or company logo, this can easily be uploaded and integrated into the design of the favicon. Plus, you can create a logo according to your individual style guidelines. You can also use a favicon to ensure clean source code, as browsers automatically search for the file "favicon.ico" and receive a 404 error message if they cannot find it.
Works with all browsers and devices
Your favicon will be displayed correctly in all browsers, and on the desktops and home screens for all devices — from PCs, to tablets and smartphones. Files and formats created by the Favicon Generator are compatible with and support the individual specifications of all browsers including Microsoft Edge, Internet Explorer, Firefox, Google Chrome, Opera, and Safari.
The browsers above will display your favicon in two important places: within bookmarks and in the open tabs. Your favicon will also appear as an app icon if your website has been pinned to a smartphone home screen.
Standard image formats
You can upload both .png and .jpg files in the Favicon Generator. After you've created your favicon, you will receive a downloadable .zip file which contains a number of common formats suited to a wide range of applications.
The Favicon Generator also provides files in different sizes completely free. With our online favicon generator, you can create the appropriate icon online and use it any way you want. This ensures that your icons look the same on every platform and that your website is immediately recognizable — no matter what device your customers or readers use.
Different file formats and sizes
Your favicon comes as .png file as well as "favicon.ico" file in the following sizes:
16x16 pixels
32x32 pixels
96x96 pixels
256x256 pixels
And you'll also get the appropriate app icons for Android, iOS, and Windows in numerous other formats. The choice is yours to decide how you want to use the generated files, and in what format.
Couldn't find what you were looking for?
Check out these other great solutions.
Favicon Generator - FAQ
The IONOS Online Favicon Generator is a tool that allows you to easily create a favicon for your website. A favicon is a small symbol or icon that is displayed in the web browser address bar. Favicons are also displayed next to the name of the site, as well as at the edges of open browser tabs, or in the bookmarks list. Favicons have powerful recognition value: even in extensive bookmark lists, your customers or readers will recognize your website immediately by means of a memorable favicon. In addition, your favicon will appear as an app icon on smartphone and tablet home screens (iOS, Android, and Windows) when your website is pinned there. As a result, favicons also have a recognition value on mobile terminals.
The term Favicon is a combination of the words "favorite" and "icon," reflecting its function in the favorites list of the browser. Favicons were first introduced with Microsoft Internet Explorer in 1999, and have since proved their value. At present, no administrator can do without a favicon. Aside from brand recognition, favicons also improve the loading speed of a website, among other things, and thus indirectly affect the website ranking in search engines. As a result, favicons have become integral to a professional online presence. A favicon usually consists of the logo of a company or its initials. With the IONOS Online Favicon Generator, you can make this graphical design yourself and create your own favicon.
Yes, the IONOS Favicon Generator is free. After you create your favicon, just click on the Download button. Then you can save it on your computer for free and integrate it into your website. The download includes favicons and app icons in various formats, as well as all of the necessary instructions and HTML codes. You will receive your favicon in the following sizes and formats:
16x16
32x32
96x96
256x256 pixels
as .png and "favicon.ico" files.
The icon for your Android app measures 192x192 pixels, while the iOS icon comes in sizes
57x57
60x60
72x72
76x76
114x114
120x120
144x144
152x152
180x180 pixels.
For Microsoft, the icon dimensions are:
70x70
144x144
150x150
310x310 pixels.
All app icons created by the favicon png generator are issued as .png image files.
No programming knowledge is necessary in order to create a favicon and integrate it into your site. With most content management systems this is quite easy. For example, to add a favicon to Wordpress there are several themes, where the favicon.ico file can be easily stored and linked to in the media library.
With a favicon for Joomla!, the integration works similarly and just as easily. You merely need to search in the backend of the website in Extensions/Templates for the appropriate template. You then simply replace the default favicon with the new one that you have created in your Templates directory.
If your CMS does not support this option, the favicon.ico file must be placed in the root directory of the domain in order to be recognized automatically. You can implement this by typing the following code in the <head> section of each page:
<link rel="shortcut icon"type="image/x-icon" href="/favicon.ico">
The .ico extension is especially necessary for compatibility with older versions of Internet Explorer (prior to version 11). Other browsers and newer versions of Internet Explorer also support other graphics formats such as .gif and .png. Finally, as the favicon is usually cached for a longer period of time, you should delete the browser cache and reload the page in order to ensure that the browser isn't loading the previous file. All the necessary and important instructions and HTML codes can be found in the instructions attached.
Yes. For example, you can upload your predefined company logo in the IONOS Favicon Generator and edit it as you like. The original file is automatically converted to the reduced size and format of a favicon. Alternatively, you can use the Favicon Generator to create a favicon from text or letters; for example, out of your initials or the initial letters of your company. You can then customize the generated letters freely in our Favicon Editor view, like changing the font color or the background color. If you are already satisfied with the predefined favicon, however, you can easily download it and integrate it into your website without taking these further steps.
If you use the IONOS Favicon Generator, no additional graphics software is required. You can work easily and comfortably within your browser interface. However, in addition to the IONOS Favicon Generator, there are many other useful tools that you can use to create a favicon. If a classic .ico file is to be created, it is essential that the program also handles this file format.
You can, for example, create a favicon in Photoshop. Photoshop is particularly popular among professional graphic designers, supporting creation in .ico format as well as .png files. Additionally, it provides a wealth of useful graphics tools. This software is quite expensive, however, and can be relatively complex to use. Photoshop is regarded as a standard in the web design industry for professional image processing, although some excellent alternatives do exist.
For example, the open source application "GIMP" is also suitable for creating a favicon. GIMP is actually even more versatile, due to its universal applicability on all operating systems. While Photoshop works only for Windows and Mac OS, GIMP also runs on Linux. The program also offers a similar variety of tools – making even multi-level processing possible.
Both GIMP and Photoshop offer similar functionality to the IONOS Favicon Generator in that you have the option to open and edit an existing logo and can design your favicon from scratch. However, you must familiarize yourself with the complex user interfaces in both programs. The IONOS Favicon Generator, on the other hand, is incredibly quick and easy to learn thanks to its user-friendly interface. Furthermore, it automatically provides you with all conceivable file formats that you may require for a professional favicon such as app icons for Android, iOS and various versions of Windows.
It is possible to create Apple Touch icons for your website with the IONOS IONOS Favicon Generator. If an Apple iOS mobile device user (iPhone, iPod Touch, or iPad) adds your webpage to their bookmarks or home screen, the Apple Touch icon will appear. If you do not define your own Apple icon, a miniaturized version of your homepage will appear.
The Favicon Generator acts as an intuitive Apple Touch icon generator. There are three ways to create an Apple favicon: paint it from scratch with a visual editor, use a letter generator, or adapt your company logo. As soon as you have created your Apple Touch Icon, embed it on your website using the following HTML declaration:
<link rel="apple-touch-icon" href="touch-icon-ipad.png">
Live Chat
Chat with one of our IONOS experts.