Get Your Own Personal Domain Name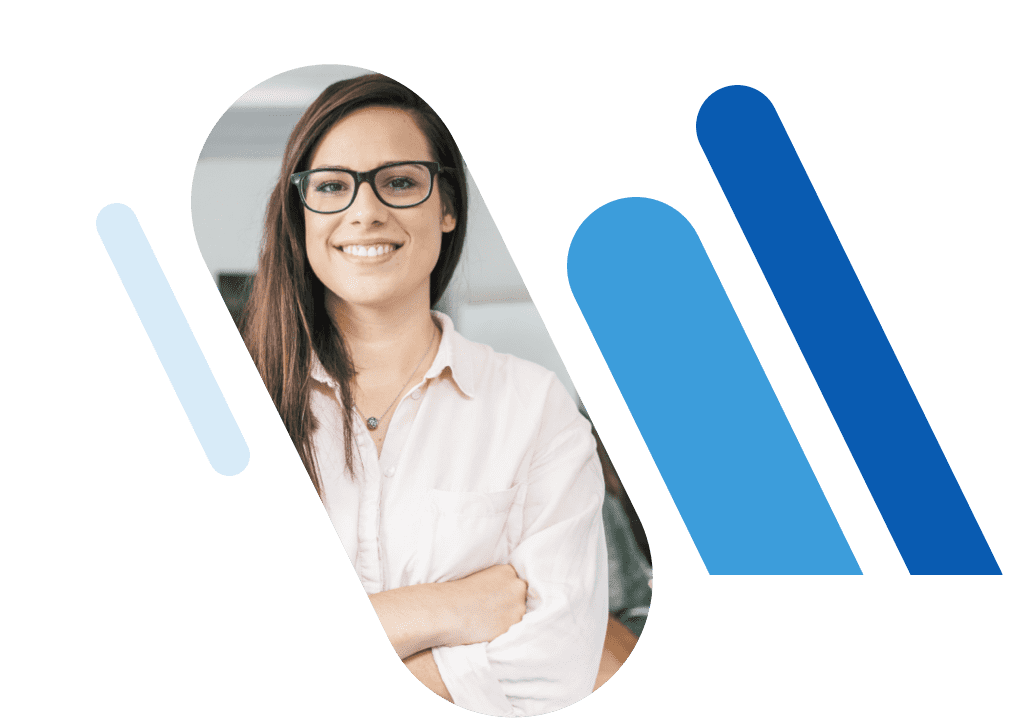 What is a personal domain?
Online identity
Not interested in setting up your own website just yet? With a personal domain you can take control of your online identity and be easily found by friends and followers. Your personal domain could look like this: firstname-surname.com. But there are millions of other possibilities with your name or your brand and a huge choice of domain endings from .com or .net to .art, .nyc or .store.
Social media
A personal domain is a web address that enables you to link all your websites such as Facebook, Instagram, LinkedIn, etc. together so you can take control of your online identity and be easily found by friends and followers. Under your personal domain name, others will be able to find everything relating to you that you want them to see.
iCloud domain
Once you have your personal domain set up, a personal domain email should be next on your list to help you stand out from the masses. An example of this is the iCloud email custom domain where iCloud users can create email addresses from their personal domain. For example, if your personal domain is janemiller.com, you can create personal domain email addresses such as mail@janemiller.com or contact@janemiller.com. As well as making your business seem more legitimate, a personal domain like with iCloud also allows you to move your domain around if you want to change hosts.
Register now
Why do I need a personal domain?
Personal branding
Owning your own personal domain is a great way to brand yourself online. A personal domain isn't just for celebrities anymore – anyone can benefit from one whether you're someone that wants all their work in one place to show potential clients or employers, or a social media influencer that wants their followers to follow them on everything. If someone searches for your name online, your personal domain will be the first result that pops up, so you get to decide exactly what is linked to it to show yourself in the best light. Think of your personal domain as an online business card.
Convenience
Did you always want somewhere to showcase your talent, but setting up and managing your own website was too much work? A personal domain makes this possible and saves you a lot of hassle. There is no limit to the possibilities! You can also use your personal domain name to create your own personal email address to keep everything sleek and uniform as well as adding credibility. Subdomains are also possible, meaning you can categorize your domain for better organization i.e., artwork.domainexample.com or article.domainexample.com. This does wonders for SEO.
Protect your brand
It's quite possible that someone else has the same name as you so if you want to use your full moniker as your personal domain name, snap it up quickly before someone else does. Even if you don't have plans for your personal domain at this very moment, you might in the future and once you've bought it, no-one can touch it. Why not consider registering a domain with variations of your actual name including middle name or at least the initial so you have every avenue covered? There's no limit on how many personal domains you can purchase.
FAQs
With about 4 billion email accounts registered worldwide, you might find it difficult to find an option incorporating your name that doesn't look spammy. A personal email domain is the next step to appearing more professional and could lead to you being taken more seriously. Having an email address that matches your personal domain name is aesthetically pleasing and strengthens your brand. IONOS' email hosting service lets you create your own email domain, helping you to craft a professional appearance and stand out from the crowd.
When it comes to the domain name for your personal website, it makes sense to go with your name. After all, this website is all about you and presenting yourself in the best possible light to potential employers or anyone else you're trying to impress. It's imperative that you really think long and hard about your personal domain name because even though it is possible to change it later, this could be damaging to your brand and have a negative effect on search rankings. If your name is quite common, someone else may have got there first, but in this case, you simply have to be creative – try adding your middle name (if you have one), initials, or different punctuation to make it work.
When it comes to choosing a domain name for a personal website, it's best to keep it short so it's easy to remember. You could also try to make it as memorable as possible with alliteration or something catchy if you don't want to use just your name. Your choice of domain name can have a huge effect on how successful your new website's going to be in terms of SEO so make sure you put a lot of thought into it.
Once you have chosen a personal domain name and registered it, simply let us know what we should link to your personal domain. This could be your social media accounts, a portfolio, published articles, whatever you want visitors to see when they type your personal website domain into the search bar. We will take it upon ourselves to connect all the necessary pieces for you. All you have to do is share your personal domain with potential visitors.
The .com domain has been around since 1985 and is also the most common with almost every major website using the .com extension. This means that if someone were searching for your personal domain and didn't know the extension, they are very likely to try with ".com" first. The .com extension is also one of the most credible domain extensions, so if you opt for it, it will automatically make your personal domain appear more trustworthy.
Another point worth mentioning is that many smartphones have a .com button, making it even easier for someone to type in your personal domain name if it has a .com extension.
If you would rather the whole Internet not know your full name, this is still viable. Your personal domain name could consist of your first initial(s) and surname. That way you keep a sense of anonymity. With personal branding, it's important for people to remember your name so they can later search for you. If your name is quite unusual or difficult to spell, it could make sense to use initials to keep it short and memorable.
More ways to get online
Find everything you need, from domains to hosting.
Live Chat
Chat with one of our IONOS experts.