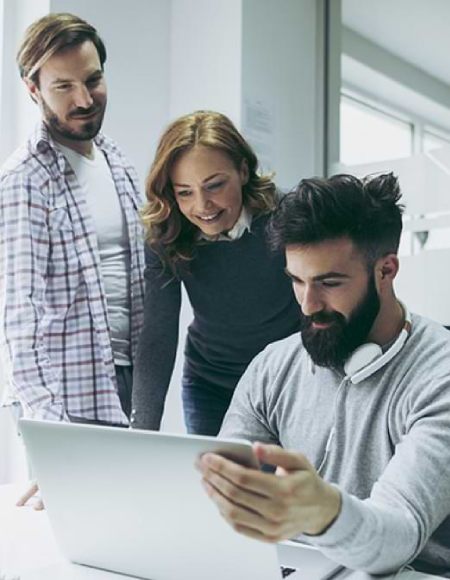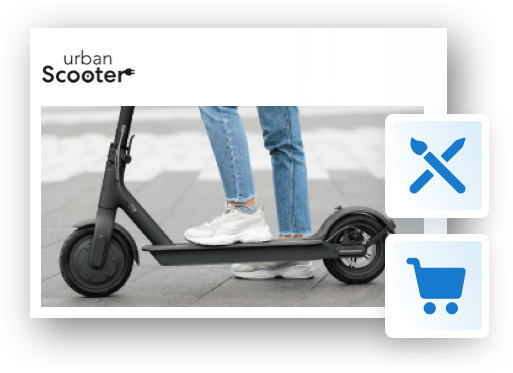 eCommerce Website Design
Your online store, built by experts
Our eCommerce website designers will create your store and teach you how to use it. Service includes SEO, copywriting, maintenance and more.
Only
$
70
/month
Setup
$999
Get started
eCommerce website design: What's included?
Well, a custom eCommerce web design for starters. But that's not all.
Product management

We'll create your first 10 product listings and maintain them for you. We'll also teach you how to add products yourself if you have a bigger range. You can sell up to 3,000 products on your online store.
Payment and shipping

We'll integrate one popular online payment method and one popular shipping method for you.
Social selling

Sell on Facebook and Instagram for a wider reach.
Professional copywriting

Expert copywriters will check and edit your product texts for you.
Search engine optimization

We'll optimize your texts for search so your site gets found on Google more easily.
User-friendly design

User-friendliness is key if you want customers to come back. We'll make sure your visitors have a great shopping experience.
Privacy templates

You'll get privacy policy and legal notice templates to fill out. We'll add them to your website.
Free domain and SSL

Choose a domain name for your website. The free SSL certificate protects transactions and shows customers that your site is secure.
Peak security

Your website is hosted in our highly secure data centers.
How does it work?
First we'll talk. Then we'll build your online store, working in your feedback as we go.
eCommerce website design by IONOS
Leave your eCommerce debut to the experts
Time is everything. Spend yours on your business and let us build your online store.
Ready? Order now.
Service includes:
Online store with 3 pages, 10 products, and 10 product detail pages
Setup of payment and shipping methods
Facebook & Instagram Shop integration
Full training on how to use your online store
Unlimited maintenance, edits, and updates
Only
$
70
/month
Setup
$999
Questions? Call us.
Got special requirements or questions? We're here to discuss your exact eCommerce needs.
Call us today for a free, no-obligation consultation.
Your online store in detail
Win over customers and keep them coming back.
Sell on social media
If you're on Facebook or Instagram, we can connect your profiles to your website. Customers can check out directly on social media or visit your eCommerce website.
Put a product in the spotlight
Want to showcase a particular product or offer? Tell us and we'll set it up as a feature on your home page.
Easy to search
Help customers find what they're looking for, faster. We'll categorize your products to make your site easier to search.
Payment and shipping setup
Getting paid is easy. We'll set up cash on delivery and another payment option, like PayPal. You'll also get in-store pickup and your preferred shipping option.
Track your performance
Our online stores come with built-in, easy to use analytics tools. This makes it easy to keep track of how your store is doing and optimize for more sales.
Sell more with built-in marketing
Give customers helpful product suggestions while they shop or during checkout. Nudge them using abandoned cart recovery to get them to come back for second look.
Or leverage email marketing using Mailchimp, which is also included with your eCommerce website.
Couldn't find what you were looking for?
Check out these other great options.