Website Platforms From IONOS
Find the right way to create your website
Not sure if you need a website builder, a web design pro, or WordPress site? We're here to help.
See your options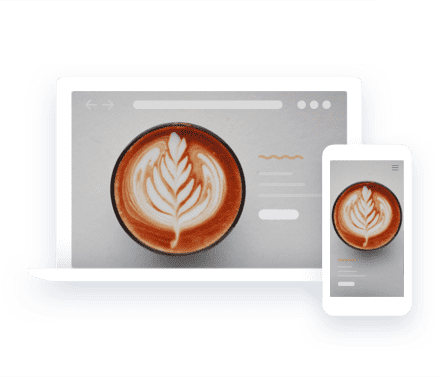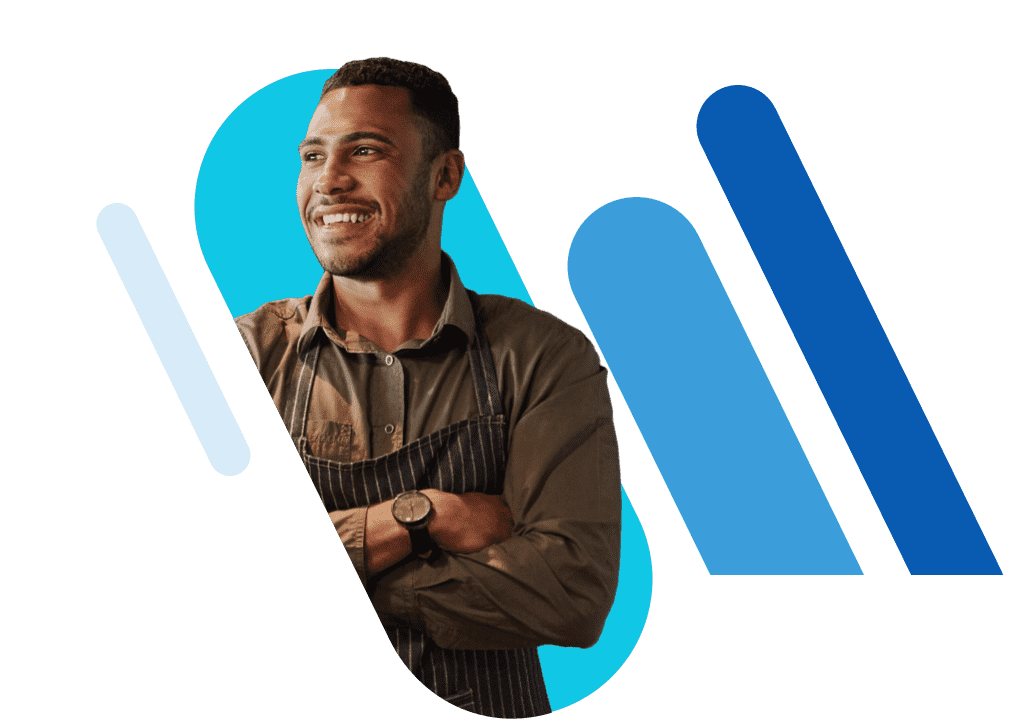 MyWebsite Now
Create your own website fast with our easiest website builder. Just add your own content to one of our designer-made templates.
WordPress Hosting
Get more power and plugins for your WordPress website, now with MariaDB. Choose the managed option for easy updates.
Design Service
Leave it to the experts and get a custom-made website built by our design team. They can even maintain your site once it's live.
The perfect website platform for your ideas
IONOS offers website builders, WordPress hosting, and a design service.
MyWebsite Now Starter
The fast and easy way to your own website
Ready to get going? Create a website in a flash with MyWebsite Now. With pre-designed templates, anyone can build a professional-looking website.
Ready-made sections, designs, and color schemes make for stress-free editing
Climb the search engine rankings with built-in

Search engine optimization

tools
Responsive design means your site looks great on all devices
Discover MyWebsite Now Starter
MyWebsite Now Plus
Build your site with full creative control
Feeling extra creative? With MyWebsite Now Plus, you can customize every aspect of your website. Perfect for web pros, designers, agencies, or anyone that wants greater design freedom.
Fully customizable sections and colors with intuitive grid system
Add online store or online booking tool functionality at anytime
Discover MyWebsite Now Plus
Website Design Service
Your website, made to order
If time is your main issue, that's where our expert team comes in. We'll build your dream website while you focus on growing your business.
Get a website with up to 7 pages built by IONOS experts
SEO-friendly design for maximum visibility on Google
Ongoing website maintenance once it's live
Discover Website Design Service
WordPress blogs, websites, or online stores
Easier, faster, safer WordPress
At IONOS, we've made the world's most popular CMS even better. Turn your idea into reality with our WordPress hosting.
Set up and manage your site with intuitive editing, automatic updates, and scheduled backups
Faster loading times and more power for your project: PHP, HTTP/2, NGINX
Activate Managed WordPress any time for even easier updates
Discover WordPress
Compare website builder platforms
Whichever you choose for your business, you'll get a free domain and 24/7 support.
MyWebsite Now Starter
MyWebsite Now Plus
Design Service
Managed WordPress
Key features
Pre-built sections, shapes and colour palettes
Dynamic content for personalization, greater design control
Website creation and maintenance service, SEO
Open source CMS, WP community, for the more advanced
No coding skills needed
Maintenance service by our experts
Individual advice from a single point of contact
Templates
Royalty-free stock photos
Privacy policy page
Integrated cookie layer and privacy settings
Plug-in available
Multilingual website
Online store
Upgrade available
Upgrade available
Upgrade available
Plug-in available
Pricing
Starting at

$

6

/month

Starting at

$

1

/month

Starting at $40/month

plus setup fee

Starting at

$

1

/month

Learn more
Learn more
Learn more
Learn more
Create your website with free support
Questions about website setup, design, or SEO? Give your personal consultant a call.
Help if you need it
Individual guidance
Your personal consultant is here to help you build your website. Contact them at any stage for tailored advice and tips to make your website a hit.
How-to guides and videos
Find answers for frequently asked questions in the
IONOS Help Center
. This includes the basics of building a website, analytics, eCommerce, and marketing.
Website Platforms
FAQ – Frequently asked questions
A home page is usually the first page that is launched when you open up a website. It's the first page a user sees and leads the way to other pages.
Some people call a website a homepage, but they're not the same thing. A home page is one of several web pages on a website.
MyWebsite Now Starter and Plus plan
IONOS provides a beginner-friendly website builder to create you site, providing you also with your desired domain and email addresses. Take advantage of design templates, drag and drop builder, and customization options to make your ideas into a tangible website.
The Website Design Service creates your website for you
If you don't have the time to design your own website, you can hire our Website Design Service. A team of experienced designers, copywriters, and SEO experts will take over and see through the creation of your website. The process is simple. Once, you've selected the Website Design Service, our experts will set up a call to discuss your needs and design ideas. You can still use your own images and web copy or ask us to edit them. Your website is only published once you are completely happy with it.
Before you publish your website, it's best to ensure your website adheres to local and national data protection legislation and doesn't contain third-party content that is copyright-protected.
If you're looking to reach readers or consumers in Europe, you will want to ensure that your website conforms to the EU's GDPR regulations:
Add a privacy policy to your website.
Obtain permission from website visitors before saving cookies.
Make sure your website is SSL-encrypted.
Only collect necessary data on a contact form.
Avoid social media plugins (Facebook Like buttons, YouTube videos, etc.,) or configure them to adhere to data protection regulations.
Choose a website analysis tool that conforms with regulations.
If you need to save personal user data, you may need to look at this topic in more detail.
What goes into a legal disclaimer?
A legal disclaimer is a useful addition to any website. It protects your rights and limits your liabilities.
Include the rights you want to protect in your disclaimer such as ownership over intellectual property.
Disclaimers can also include possible risks and hazards people could experience from using your products, for example.
Inform readers that all content is just an opinion.
Disclaim that not all information may be accurate or could change.
Inform readers that your content is not professional advice.
Generally, the type of disclaimer you add will depend on the type of website and service you operate.
With IONOS website builders, MyWebsite Now Starter and Plus, your website will automatically have a responsive design that works on all devices, including PCs, smartphones, and tablets.
This still rings true when you use our Website Design Service, which is a standard features with no additional commision or charge.
Also, when you create a website using WordPress, it will auto-adapt for smartphones and tablets. All free and paid design templates from WordPress, also called themes, offer this feature by default.
Creating and customizing the design for a website is easy with IONOS's MyWebsite Now website builder, simply pick a template and go from there.
There's a template for everything with a wide selection for every industry or profession. After picking your template, customize your design by adding content and choosing color themes, different fonts, and images.
Looking for more information on web design before you select a template? Check out our guide "The basics of web design".
Blogs have become an integral part of many websites, because it provides current and meaningful content to your visitors. It allows you to share news and updates with your clients, consumers, and other interested parties directly.
This adds value and sets your website apart from the competition. A company blog is useful to boost the reach of your website. Google rewards websites that feature quality, relevant, and up-to-date content with a higher search ranking. If you regularly publish quality content on your blog, your website will become more visible and your business will be more successful.
Share knowledge on a topic that interests your customers. For example, if you're sell cleaning products, a blog that features cleaning tips could make sense. In this way, you can help your customers and come across as an expert within your field. It's a marketing advantage that shouldn't be underestimated.
Want to create a website and connect it to your external blog? Our guide provides plenty of useful tips to help you do so: "Creating a blog: step by step guide".
Yes! We offer solutions for professional web developers if your requirements go beyond those provided by IONOS MyWebsite. Sometimes, even advanced users want to get more out of their CMS. Here's how to set up your self-hosted website and how to get started:
1. Get hosting
Professionals can set up a private web server that is self-managed. Beginners are better off using web hosting offers, because security and server updates are maintained by the providers. When it comes to web hosting, you can choose from a wide range of plans. Whether you set up and use a server yourself or opt for a web hosting solution, always ensure that the storage and server performance are sufficient for your project. Good to know: Some web hosts offer managed hosting and one-click installation which are specialized hosting packages for popular content management systems that are tailored to the requirements of the applications.
2. Choose a domain
To register a domain, contact a domain registrar. You can also save your new website address via IONOS. Use the domain checker to find out whether your desired domain is still available. If your favorite internet address is already taken, you should check whether you can secure the same second-level domain (website name) with another top-level domain. For example, if it's not possible to register www.example.com, there are plenty of alternatives (.org, .net, .online, etc.). If you cannot find a suitable alternative, you can try to buy the web address from the domain owner.
3. Install CMS
Once you have decided on a CMS, install the system on the web server. You can access your storage via an FTP program and upload and install everything you need there. Alternatively, many web hosts offer one-click installation for setting up content management systems. The installation is simple — the provider does it for you.
4. Select your design
Once your CMS is set up, it's time to decide on the best layout for your website. Ideally, you've already thought about some of its basic features. If not, now is the time to think about who your target audience is, which categories you want to focus on, what's a suitable layout and structure for your website, and what content you'd like to include.
It's worth paying particular attention to the usability (user-friendliness) and the design of your website. Good usability is achieved when you focus on a simple structure that's easy to follow and consistent across your web pages. When visitors can easily and intuitively navigate your website, it's a testament to your site being user-friendly. A sophisticated design concept not only determines the look of a website, but also how user-friendly it is.
If you need some inspiration for your web design, take a look at successful internet services and current web design trends. Most content management systems will provide design templates or themes to help you make your vision a reality. System providers that boast a large community of users usually offer many free templates to use. That means you can test a few different ones to find the perfect one for you. One of the most important criteria is that templates support responsive web design. Responsive websites adjust automatically to the display size of a device (desktop PC, laptop, tablet, and smartphone).
5. Create website content
The content of your website depends on the audience you're trying to reach. You need a keen sense of this in order to best align the content with your target group. A precise analysis of your audience in advance can be helpful. If you're trying to drive sales, an evaluation of buyer personas is a good idea. Content marketing methods are great tools to advertise web content or products in an online shop.
It's important to regularly update your online content. Publishing articles and blog posts is essential for websites. Above all, pay attention to the quality of the content — this is the most important differentiator between what you have to offer and what your competitors have to offer. Images are another important part of articles (especially long-form copy), as they attract attention and loosen up posts. Photos can be useful to illustrate and structure articles. If you do not have any photographs or illustrations available, image databases provide many suitable photos free of charge.
Improve your Google ranking
Take your website's SEO into your own hands with these easy tips. Learn about backlinks, the ideal content length and more.
Deal with negative reviews effectively
Online reviews can win or lose you new customers. So what do you do about negative feedback? Find out in this free guide.
Couldn't find what you're looking for?
Check out these other great options.
Live Chat
Chat with one of our IONOS experts.