Create your own website
Get off to a flying start online

Domain, SSL and email included

Engaging designs – no HTML knowledge needed
See plans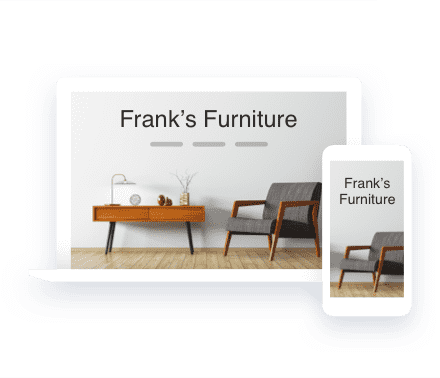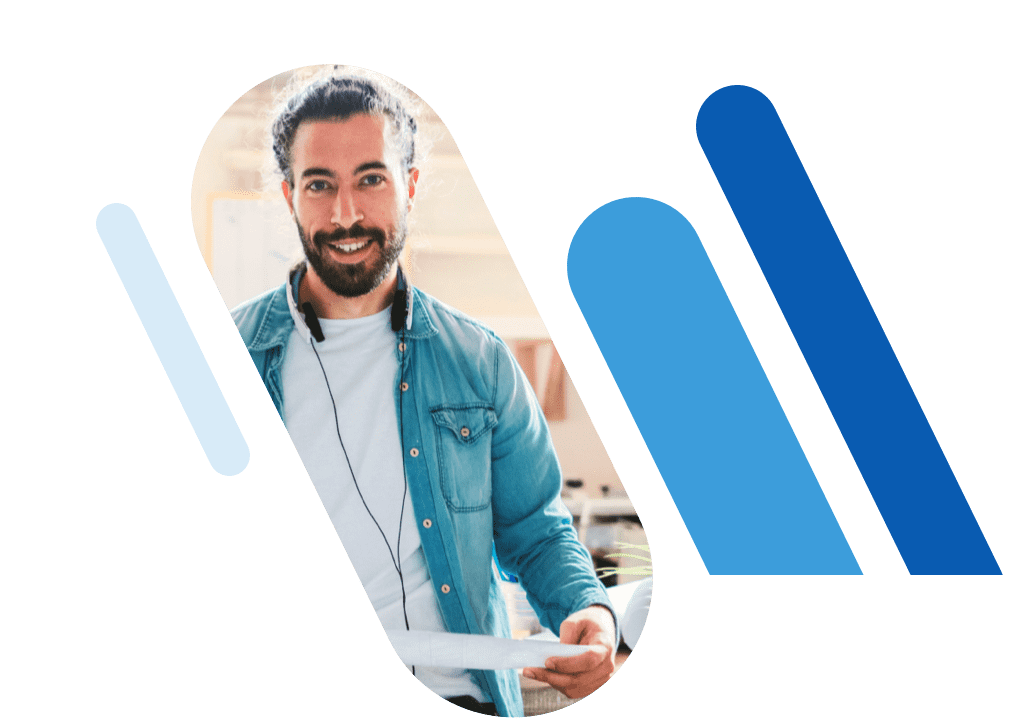 Building your own website brings benefits
Get off to a flying start online whether professionally or privately. Setting up your site on the world wide web gives you the power to inspire other people.
Your own domain should match what you offer. When you design your website yourself, it's important to have an impactful domain that fits.
Winning designs don't require HTML knowledge. Thanks to templates and easy systems you can easily bring your vision to life.
Full control while saving money. Creating your own website means you decide what's done and where.
High security that builds trust. Setting up your website yourself doesn't mean compromising high security standards.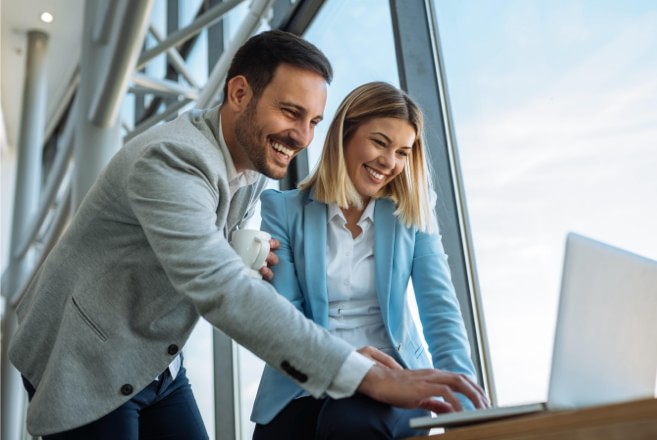 Website builder with inspiring templates
With a simple, modular system, you can put together your website in the way that best suits your project. You don't need any
HTML knowledge
or
CSS know-how
for this. Instead, you'll work with a simple editor. To help you get started, a library of professional templates is at hand, created by design experts specifically for different industries and topics.
Templates by IONOS don't limit you to a specific design. With the
Website Builder
, you can customize every single element of your website according to your needs, and design it in a way that makes sense for your business. So, get inspired and enjoy creating your very own website.
See all designs
Choose how you want to build your website
Starter

Plus

Pro

Now
Regular price

Usage

Who it's for

MyWebsite Now Starter is perfect for beginners and anyone looking to get online quickly. Simply choose from the existing templates, add your own content, and customize the layout and colors for your needs.

MyWebsite Now Plus is great for more creative freedom and online bookable services. Customize how your texts, images, and videos are shown on your website and grow your business with online bookings.

Pro includes all the perks of Plus but with the added bonus of an SEO Optimization Tool to help you rise through the ranks of Google.

Website basics

Webspace

10 GB

50 GB

Unlimited

Webpages

10

200

Unlimited

1 year free domain

Free domain for 1 year when selected with initial order.

1

1

1

Professional email

Promote your website and brand with an email address matching your domain (e.g. yourname@yourdomain.com).

1

1

1

Email Inbox storage

You can add mailboxes and extra storage to your package at any time.

2 GB

12 GB

50 GB

Wildcard SSL certificate

An SSL certificate encrypts data transmitted to and from your website. It also improves your Google ranking.

Statistics and analytics

SiteAnalytics Plus

Tips via email

Get helpful emails with website builder tips after purchasing your product.

GDPR-compliant

Your website has a optional cookie notice built in, which is required if your website is accessed by visitors from the EU.

Ad-free
24/7 Multi channel support

Get support in your native languages over email, chat, phone, and social media.

IONOS Personal Consultant

Get advice from your personal consultant on topic that matter most for you personally and your IONOS products.

Website design & content

High-quality professional templates

Start with one of our multiple templates and put your personal style on top if it.

Pre-designed color schemes and sections

Professional pages designed with colors and fonts that are rich in contrast.

Pre-designed sections and layouts

Build your website fast and easy with pre-defined sections, making adding text and images simple.

Flexibility to add and re-arrange elements in sections

Add and arrange every element in your sections with an easy-to-use grid and snap feature.

–
Over 17,000 royalty-free images

Use our industry focused image pool to highlight your business.

Social media integration

Link your Social Media profiles within your website.

Contact form

Add a contact form to your website to get emailed whenever a visitor reaches out.

Optimized for all mobile devices

Responsive design displays your website perfectly on all devices including PCs, tablets, and smartphones.

Photo galleries

Present your images in an artistic and professional way with photo galleries.

Automatic image optimization

Images resized and optimized for all devices including PCs, tablets, and smartphones.

Adjustable design styles

If our pre-defined color schemes are not for you. Create your own style for your website.

SEO ready

Get found in search engines faster with Google PageSpeed optimization. Customize headlines, meta descriptions, title tags, and more with an SEO-ready design.

Online marketing

Project guidance dashboard

The Project Guidance Dashboard gives you an overview of your project. With just one click you can reach all your options.

Online booking tool

Grow your business and receive online bookings for your services.

–
Competitor tracking

Stay up to date with your competition. Get instant alerts about your competitors Google ranking, reviews, and social media activity.

SEO optimization tool included

Optimize for keywords that are important to you with an easy-to-use wizard to improve your rankings on Google.

–
–
Step-by-step onboarding wizard

Get started easily and quickly with a step-by-step process.

Success advisor

Our recommendations help you get your website online quicker without technical knowledge.
State and local taxes will apply.
Click here
for our General Terms and Conditions.
Design Service S
Ideal for a straightforward website with minimal edits
---
Only
$
30
/month
Setup
$199
Continue
Website builder included Make changes to your website yourself once it's online.
Design consultation and a website with 3 custom pages

1 website edit per quarter Get one professional edit by the design team per quarter.
Design Service M
Everything you need for a medium-sized website with regular edits
---
Only
$
45
/month
Setup
$199
Continue
Website builder included Make changes to your website yourself once it's online.

Design consultation and a website with 5 custom pages

1 website edit per month Get one professional edit by the design team per month.
Reduced setup fee:
$199 instead of $299
Design Service L
The best choice for a large website and frequent edits
---
Only
$
60
/month
Setup
$199
Continue
Website builder included Make changes to your website yourself once it's online.

Design consultation and a website with 7 custom pages Order more pages at any time.
Unlimited website edits Our design team will edit your website as many times as you need. This is ideal if your content changes frequently.

Reduced setup fee:
$199 instead of $399

Integrated video with autoplay

HTML/CSS adjustments
(2 hours' worth of time) Website adaptations that require programming, as these can't be implemented using the website builder.

MyWebsite Design Service contract details
Minimum contract term
12 months / Contract renews for one month
Billing
Monthly
Cancellation
Cancel anytime after the minimum contract term.
Reduced setup fee
One-time payment of $199
Option
At the end of the minimum contract term, you can keep using the MyWebsite website builder, without the Design Service, for a small fee.
State and local taxes will apply.
Click here
for our General Terms and Conditions.
Create a website yourself in 6 easy steps
Set up a plan
Before you dive into the design of your website, you should lay out a plan. Formulating clear goals will simplify the process of creating your own website and help you make the right choices.
Pick your website builder
Some website builders offer more features than others, so it's important to think about what you need before you choose. Make sure it fits your skill level, too.
Pick a domain
The domain is your unique address on the internet. So, take your time when making your choice and consider different domain endings.
Define the design
Start with a template that matches the style and set up you're looking for. Later, you can customize the design template further. Every design decision should have a clear purpose.
Create content
Start adding personality to your website by adding content. This includes informative and persuasive texts, but also suitable images. You can create them yourself or choose from the large collection that comes with the IONOS Website Builder.
Make your website more visible
Once your website has been published, you can make sure it gets displayed by Google and other search engines. Here, too, the Website Builder can help.
Creating your own website
With a Website Builder, you can design a compelling website yourself without any prior HTML or CSS knowledge. Instead of having to grapple with technical intricacies, you can focus entirely on the design and content of your website. The Website Builder provides a range of tools with which you can easily reach high-end results.
However, there are two further solutions that are just as well suited to beginners:
WordPress hosting: The content management system WordPress is popular due to its modular set up and intuitive use.
MyWebsite design service: Collaborate with IONOS design experts to set up a professional website while saving time.
Web design should always follow a clear goal. That's why it's a good idea to think about what you want to achieve with your website and adapt the design to that goal. A good rule of thumb is the popular saying "Less is more". Don't overwhelm site visitors with too many items and functions that serve no use. A clear website structure is more important than unusual features.
A design template is a great way to get started. Here, all key elements are already integrated. But don't entirely rely on the template either. Customize your website and adapt it to your vision. For this, you can browse current web design trends. Just remember to not add elements that you won't be using.
Website solutions from IONOS include an SSL certificate as standard, which secures data transfers to website visitors. Further measures on your website are often already set up, so that you won't forget the important stuff.
Smaller web projects need to also comply with the General Data Protection Regulation (GDPR) when processing data from the EU. If you are creating your own website, make sure you note down the following points:
The privacy policy, cookie policy, and privacy settings are already in place with IONOS website solutions! The somewhat technically complex cookie banner is even ready-made, so you don't have to worry about a thing. Our experts will also be happy to provide personal support and answer any questions surrounding data protection.
Couldn't find what you were looking for?
Check out these other great products.